Bobbing around on the narrow stretch of water that separates Kungsholmen from Norrmalm, MS Monika is a neatly refurbished sailboat from the early 1900s.
One of several 'floatels' in Stockholm, it has a few handsome rooms aboard and makes for a really quirky and fun alternative to the big chain hotels on dry land.
The best room is right up at the pointy end of the boat. It's a small-ish double with a triangular-shaped bed tucked right into the bow. This room has its own en-suite bathroom and a skylight that lets natural light flood in. Neat extras include a flatscreen TV (you can borrow DVDs to watch on it).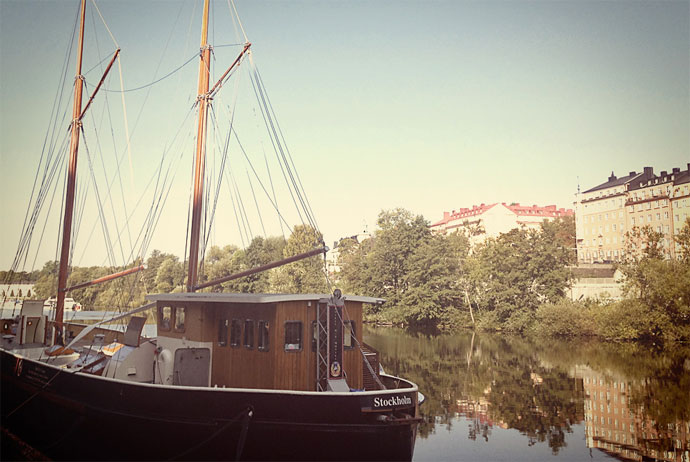 Further along the boat is a smaller twin room – it's similarly well equipped but has a bunk bed rather than singles. The other option is MS Monika's skinny four-bed room, which has two bunk beds lined up end-to-end along one wall.
The surrounding area is nice to explore at any time of the year (the boat is right beside a nice waterside path that's popular with joggers and dog walkers).
MS Monika has free wifi and if you need to, you can even borrow a laptop. Recommended.
---
Make a booking now
---
MS Monika Hotel
Kungsholms Strand 133
Kungsholmen
Stockholm
+46 812 092 100
msmonika.se
Last updated: September 2014