Gothenburg has long been known for its gigantic shrimp sandwiches, but now there's a new trend sweeping through the cobbled streets: raw food. If it's uncooked and unprocessed, it's good enough for the city's health-conscious diners. There aren't many Swedes who are on a completely raw diet, but more and more people seem to be leaving their frying pans in the cupboard – and new places are springing up to cater for the demand. We went walkies to find the shops and restaurants with the biggest 'raw'.
Open New Doors
Above the water on a bridge in the centre of Gothenburg, this slick, glass-sided restaurant offers a yummy introduction to raw food. Dishes reflect the seasons, and options include a pad Thai made with zucchini spaghetti and spicy peanut butter, and a strawberry cheesecake made with blitzed cashews and dates. You can wash everything down with a local beer or a glass of sulphite-free wine.
Tyska bron 1
opennewdoors.se
Mon–Thurs 11am–9pm, Fri & Sat 11am–10pm
Is the Gothenburg Pass worth buying?
Read this guide to see how much you could save during your trip!
Café Repris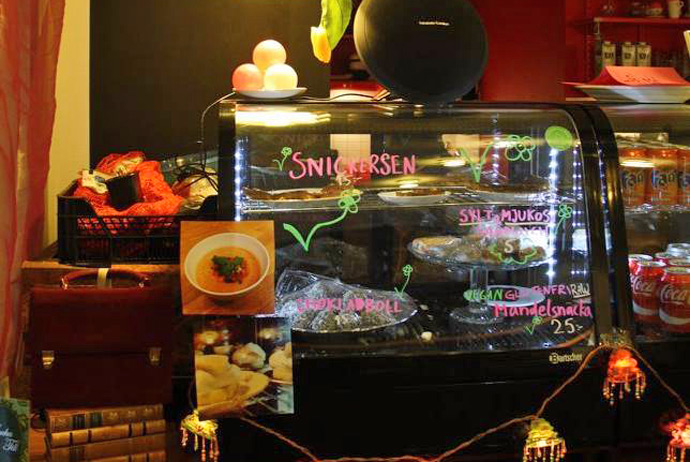 This cool, all-vegan café in Haga exists to help local youngsters get back into work. It's so into the 'raw' way of life that it doesn't even have an oven. The menu offers salads, smoothies and traditional Swedish cakes, including gluten-free options. Part of the café is also given over to second-hand furniture and crockery – you know, just in case you fancy stocking up on glasses and plates.
Södra Allégatan 1b
facebook.com/caferepris
Mon–Thurs 10am–7pm, Fri 10am–4pm
RECOMMENDED HOTELS IN GOTHENBURGMORE HOTELS
Happy M Kitchen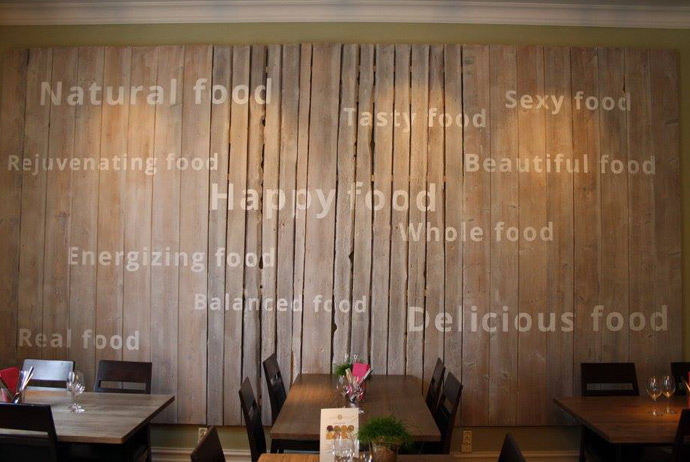 Clean, natural food is the name of the game at Happy M Kitchen, a combined café and restaurant that occupies a grand building on tree-lined Vasagatan. The menu reads like Gwyneth Paltrow's rider – you'll find superfood soups and kelp noodles alongside ceviche and sashimi, all for less than 200 SEK. Needless to say, there's plenty here for veggies and vegans, including a beetroot carpaccio and a '50 shades of green' salad.
Vasagatan 24
happymkitchen.se
Cafe: Mon–Fri 8am–6pm
Restaurant: Mon 11.30am–5pm, Tues–Fri 11.30am–late, Sat 11am–late 
Fram Ekolivs
If you're on the lookout for organic vegetables and gluten-free ingredients, make the trip to Fram Ekolivs in Haga, which also does 'raw' ice creams and pasta sauces. Lots of the stuff here is locally produced, and nothing has been flown in from abroad. Even if you'd rather eat out than cook at your hostel or Airbnb rental, this is a good spot for stocking up on healthy snacks and raw-food energy bars. There's a sister branch across town in Linné.
Södra Allégatan 2
framekolivs.se/haga
Mon–Fri 9am–6.30pm, Sat 10am–3pm
Condeco
When the big chains start to get involved, you know a trend is going mainstream. The café group Condeco has started going veggie on Mondays, and now offers raw juices made with apple, lime and baby spinach. There are even raw versions of classic Swedish cakes. You'll find branches dotted across town – we've given the address for one of them below.
Kungsportsavenyn 4
condeco.com
Mon 8am–9pm, Tues–Thurs 8am–10pm, Fri 8am–midnight, Sat 9am–midnight, Sun 10am–9pm
Where to find raw food in Gothenburg
Like what you've been reading? Get our best tips by email!