Some 90km off the mainland in the Baltic Sea, the island of Gotland is Sweden's holiday isle of choice.
In summer, its sandy beaches, pretty fishing villages and rolling countryside attract plenty of Swedes in the holiday mood who lend this otherwise sleepy island a lively, fun party vibe.
But whatever time of year you choose to visit, there's plenty to see and do here from the medieval capital Visby to the sea stacks of Fårö and the farm shops, gastronomic restaurants and craft breweries dotted around the island.
So if you're thinking of a visit to this scenic island, read on to find out the best things to do in Gotland.
Wander the cobbled streets and ramparts of Visby
The capital of Gotland and a UNESCO World Heritage site, Visby is a pretty medieval walled town whose streets and ramparts are perfect for browsing around.
Founded by the Vikings originally, Visby has a rich and fascinating history – this guided walking tour will give you the full story behind the city from its heyday as one of Europe's wealthiest and influential cities to the present day.
Feast at the farm shops
Gotland is known for its excellent quality local produce and there are plenty of farm shops on the island that make and sell their own produce, from cheese and eggs to organic vegetables, from artisan bakers to chocolate-makers.
General shops such as Paula's Vegetable near När sell local everyday produce, while specialists such as Mästerby Honung near Tofta make their own honey, and Överstekvarn Chili grows its own chilies and makes them into sauces, dressing and oils.
Chill out at the beach
Gotland has no shortage of pretty sandy beaches, and in summer the water is warm enough for a dip.
The long sandy beach at Sjaustrehammaren on the east coast is a wild stretch backed by pine trees, with a naturist section at its southern end, while Tofta beach on the west coast is a shallow bay that's good for children.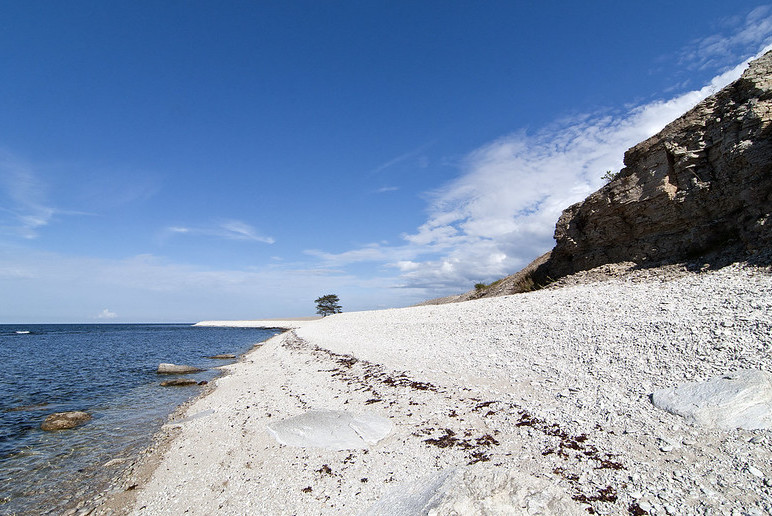 Visit Visby's Viking Treasury
More than two thirds of haul of Sweden's Viking silver coins have been found in Gotland, along with Roman silver and gold, Bronze Age jewellery plus treasures from Visby's days as an important trading port.
Check out the treasury at Visby's Gotland's Museum to see some of these amazing finds.
Get crafty on Gotland
Gotland is popular with artists and craftspeople, many of whom have set up their own workshops and craft centres on island.
The Cherry Garden has been an artists' hang-out for years, with its art workshops, galleries, sculpture park and fab garden café.
Beautifully knitted products made from local lambswool are a speciality on Gotland – check out Ansarve Farm just outside Visby, which sells cosy lambswool jumpers and scarves plus lambskin boots, gloves and rugs.
Take the ferry to Fårö
It's just a ten-minute ride on a free ferry to the island of Fårö, on Gotland's northeastern coast.
The island was home to Swedish film director Ingmar Began for many years and film fans can visit Fårö's Bergman museum here.
Fårö is also where you'll find one of Gotland's prettiest beaches, the Sundersandviken, and the impressive Laghammars sea stacks (see below).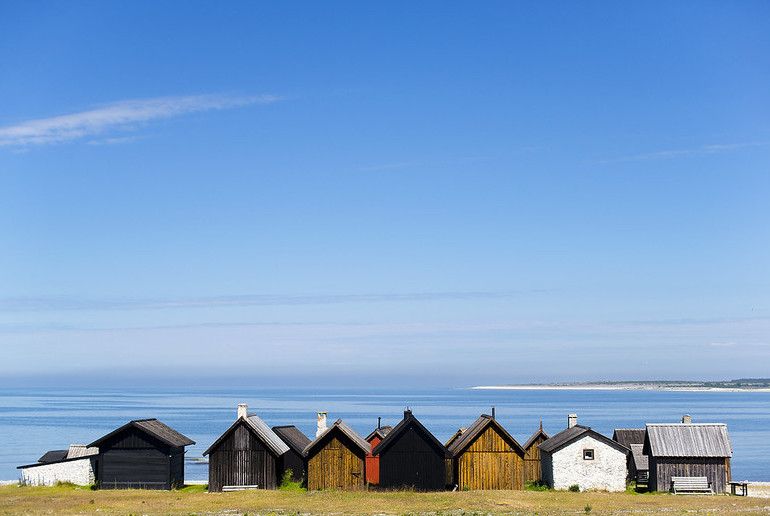 Explore the limestone cave at Lummelundagrotten
Stretching back some 4.5 km, the Lummelundagrotten is one of Sweden's longest caves, and you can explore its watery caverns filled with stalactites and stalagmites on foot or in small boats.
Above ground, the Lummelunda nature reserve is a pretty area for walking, cycling and picnicking.
See the sea stacks
Gotland is known for its amazing sea stacks (or rauker), huge limestone columns and arches that are the remains of ancient reefs.
Once beneath the sea, they now dot the shoreline of Gotland. The most dramatic examples are the Jungfruklint on the west coast, Gotland's highest rauker, and the Langhammars on Fårö.
Eat local
Gotland has a great foodie scene, with many restaurants and cafes creating innovative dishes from local ingredients that are sustainably and ethically produced.
Check out the fine-dining Krakas Krog or the Lilla Bjers farm restaurant , where most of the ingredients are grown on the on-site farm, and you can dine in a greenhouse.
In summer Bruna Dörrens on the beach is the place to hang-out, with its casual party vibe, Caribbean bar and potato restaurant – yes, really! Who knew the humble potato could be so tasty?
Explore Gotland by bike
Although Gotland is Sweden's largest island, it's fairly flat with few hills and plenty of small quiet country roads, so cycling is a great way to get around. Gotlands Cykeluthyrning in Visby rents out bikes from 120 SEK a day, and also organises guided cycle tours of the island.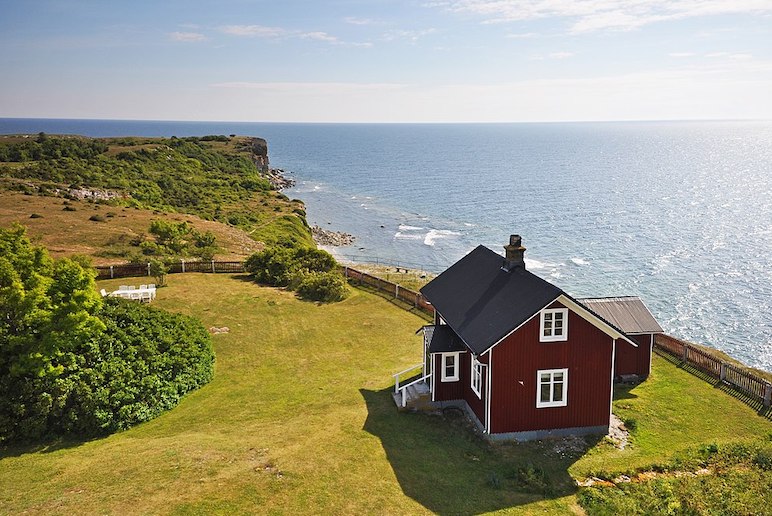 Go green in Gotland
Take a vegan cooking course at the Sunderby Eco Village, a sustainable community that aims for minimal environmental impact and has its own organic farm.
First of all, you'll be shown round the farm, then you'll learn how to make a meal from ingredients you've picked yourself – before tucking in to eat a tasty three-course lunch.
Have a beer at a Gotland brewery
Gotland has more breweries per head of population than anywhere else in Sweden, so it's a great place to visit a craft brewery and sample some of the local brews.
The Hop Shed Brewery near Visby is a cool place to sample its own home brews plus a selection from other Gotland microbreweries. 
See also:
The Stockholm archipelago: the best islands to visit
The best places to visit on Sweden's west coast
The best lakes in Sweden
Like what you've been reading? Get our best tips by email!