Fed up with American-style coffee houses? Looking for a cool café where you can discover local artists, find out about concerts and events, and hang out with people who are making a difference in Copenhagen and beyond? Search no more.
These cafés in central Copenhagen were all established for different reasons, but they all have a few things in common: relaxed attitudes, low prices and a special focus on making Copenhagen a more interesting place to drink coffee and have a good time.
Most of the cafés listed here serve drinks, snacks and lunch. But you'll also find other activities to get involved with, from games sessions and political discussion groups to lively dance classes.
Gallopperiet
Tucked away in an old military building from 1863 and right next to the main entrance of hippie hangout Christiania, the art gallery called Gallopperiet has a fun little café that's well worth checking out.
The atmosphere inside reflects Christiania's original 'freetown' spirit, with everyone getting involved in all sorts of jobs. The person serving behind the counter will probably be the same person who decides whether to serve cakes or toast that day.
Some things remain constant, though – there's always organic coffee and tea. The café also has a little library full of arty books. Posters and postcards by local artists are available to buy, too. The gallery itself, which puts on new exhibitions on a regular basis, is definitely worth a look.
Loppebygningen
Christiania
Christianshavn
gallopperiet.dk
Tues–Sun 2pm–7pm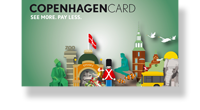 Is the Copenhagen Card worth buying?
Read this guide to see how much you could save during your trip!
Beboerhuset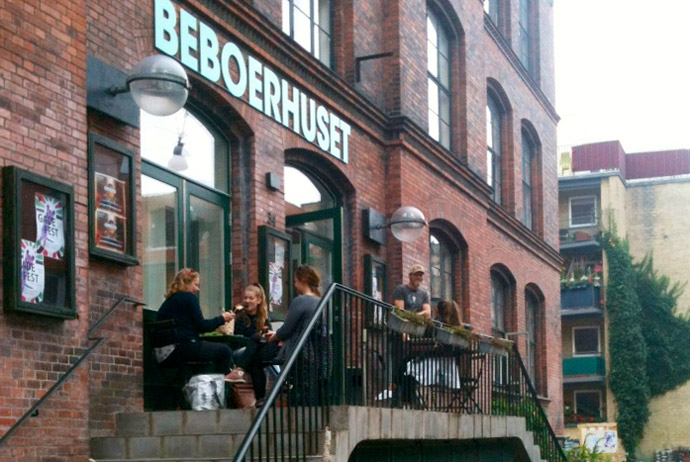 Located just a few steps from Christianshavn metro station, Beboerhuset is a real local people's place, bursting with art and music. Activism has been an important part of life here since 1975, when locals squatted in the building and eventually got the council to buy it and open it up as a cultural centre.
Beboerhuset is a great living example of what becomes possible when people join together and make a building full of life. There are rehearsal rooms here for local bands, but you'll also find public events taking place on a regular basis, from ceramics classes and theatre shows to concerts and craft workshops.
The café here serves soups, coffees, organic beers and even free herbal tea. Stick around long enough and there's a good chance you'll get chatting with locals, especially on Saturdays and during the evenings. Stop by on a Tuesday or Thursday evening (from 6pm) for extremely cheap homemade dinners. Book ahead.
Dronningensgade 34
Christianshavn
beboerhus.dk
Mon–Wed 1pm–11pm, Thu–Sat 1pm–midnight
Café Light
Café Light is a peaceful, oasis-like space inside Kulturhus Indre By, another local cultural hub. The atmosphere is chilled and unhurried – coffee costs just 10 DKK (espresso is 15 DKK) and you can kick back for as long as you like while reading a magazine or newspaper.
All kinds of events and activities take place here, from dance classes to Christmas markets, and there's a skate park right outside. Meeting rooms are bookable, if you're looking for a casual place to do business, and the café has a few different cakes and snacks to choose from. You can also play badminton here, if the mood so takes you.
Charlotte Ammundsens Plads 3
Indre By
kulturhusindreby.kk.dk
Mon–Fri 8am–11.30pm, Sat–Sun 9am–11pm
Café Retro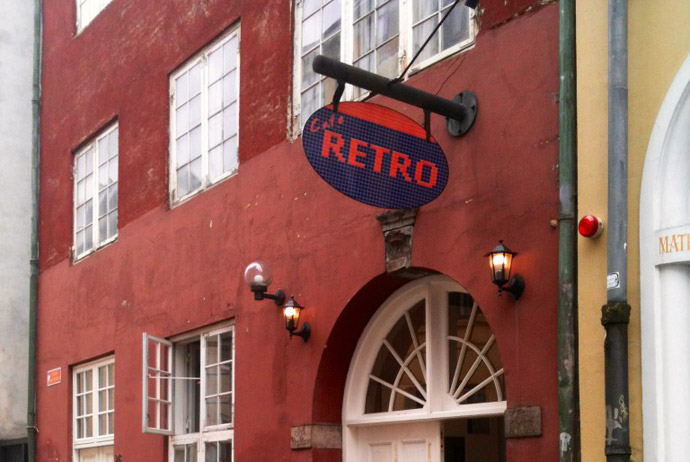 Café Retro is a win-win-win initiative that brings together international volunteers, rustic cafés, and a non-profit project that supports development programmes in Africa. There are two cafés: one just beside the old town's shopping streets and another in hipster haven Nørrebro. A third café is expected to open in Sydhavn soon.
Visit any of these hangouts and you'll soon meet the enthusiastic international staff, who are all volunteers. These cafés are all super-active when it comes to running events, be it concerts, meetings, lectures or art exhibitions.
Each café serves coffee, tea, beer, wine and some cakes and snacks to go with the drinks. As a bonus, the cafe on Knabrostræde has a fireplace – perfect for cold winter evenings in the city.
Knabrostræde 26
Indre By
and:
Jægersborggade 14
Nørrebro
cafe-retro.dk
Hours vary
Folkets Café
Grassroots activism blossoms at Folkets Hus in Nørrebro. Subcultures of all different kinds meet here and you'll find political activists browsing the shelves of the cultural centre's library. The building puts on plenty of different concerts and workshops throughout the year, and it also functions as a platform for community events.
The café at Folkets Hus serves all the usual drinks, and a soup kitchen is organised every once in a while.
Stengade 50
Nørrebro
folketshus.dk
Tues–Thurs 10am–10pm, Fri 10am–midnight, Sat noon–midnight, Sun 10am–6pm
Map of cool cafés in Copenhagen