Arrive at Copenhagen Airport and the chances are you'll be greeted by a giant poster saying: "Welcome to the world's happiest nation!". It's signed by Carlsberg.
It's true: Danes love their beer and the city's many bars and bodegas give you the opportunity to find out for yourself if the bubbly stuff really is the key to happiness.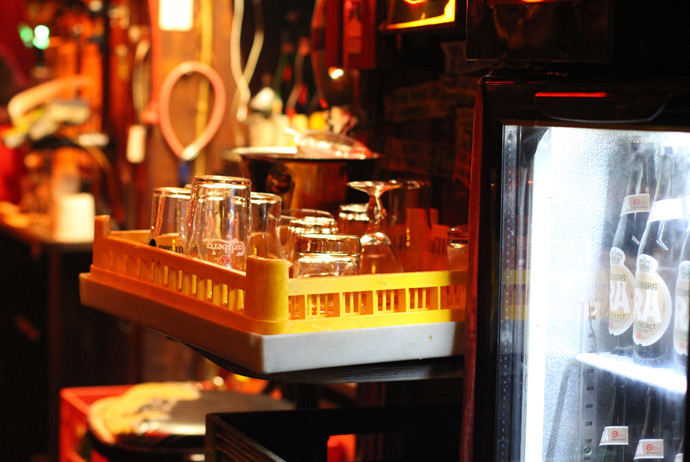 The cost of beer in Copenhagen
Of course, like anywhere, the price of beer in Copenhagen varies enormously depending on where you buy it, where you drink it and what sort of beer you choose.
On average, bars in Copenhagen charge around 30 DKK for a bottle of Carlsberg or Tuborg beer (at the time of writing, that's the equivalent of US $4.50, or £3.30).
A bottle of Gold Tuborg, a stronger version of the pilsner, costs around 35 DKK. If you go for a pint of beer in a proper glass, you'll end up paying around 55 DKK.
However, there are bars in Copenhagen where the nation's favourite drink is served at much cheaper prices – and it isn't just famous Danish brands like Carlsberg and Tuborg that you'll have to choose from.
Like many European cities, Copenhagen has embraced the craft beer and microbrewery craze. Mikkeller is the city's best-known microbrewery, and a half-litre draught beer in its flagship bar Mikkeller & Friends will set you back around 50–70 DKK.
This table below gives you a rough idea of what you can expect to pay where.
| | |
| --- | --- |
| Type of beer | Price |
| Local lager in a casual bar (500ml) | 45 DKK |
| Glass of craft beer or IPA (500ml) | 60 DKK |
| Bottle of beer in a nightclub (330ml) | 60 DKK |
| Bottle of imported beer in a supermarket (330ml) | 17 DKK |
| Bottle of Danish beer in a supermarket (500ml) | 12 DKK |
Where to buy beer on a budget
Of course, the cheapest place to buy beer in Copenhagen is from the supermarkets, with chains like Netto, Fakta, Føtex, Aldi and Lidl selling beer for around the same as or even cheaper than in UK supermarkets.
The supermarkets often have special offers too on their beer, though these sell out quickly. Lidl in Copenhagen, for example, is currently selling 330ml cans of their Christmas beer for 3DKK.
And, you don't have to buy a pricey beer at a bar or café to enjoy sitting in the sunshine along Copenhagen's iconic Nyhavn, with its colourful waterfront buildings.
Just do what the locals do and buy a cold can at a supermarket or one of kiosks in Nyhavn's backstreets and sit on the quayside watching the world go by.
Even the notoriously expensive airport has kiosks where you can buy a cool can of Carlsberg to take away for around 15 DKK, rather than the 60 DKK you'll pay for a Heineken at one of the airport bars (Cock's & Cows).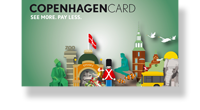 Is the Copenhagen Card worth buying?
Read this guide to see how much you could save during your trip!
Copenhagen's best bars for budget beer
However, there are bars in Copenhagen where the nation's favourite drink is served at much cheaper prices – and it isn't just famous Danish brands like Carlsberg and Tuborg that you'll have to choose from.
Whether you're planning a pub crawl or just want to enjoy a cheeky half, these bars should definitely be on your list. They're not always Copenhagen's classiest watering holes, but the beer is cheap and the good times usually roll freely.
Benni's Bar
Enghavevej 61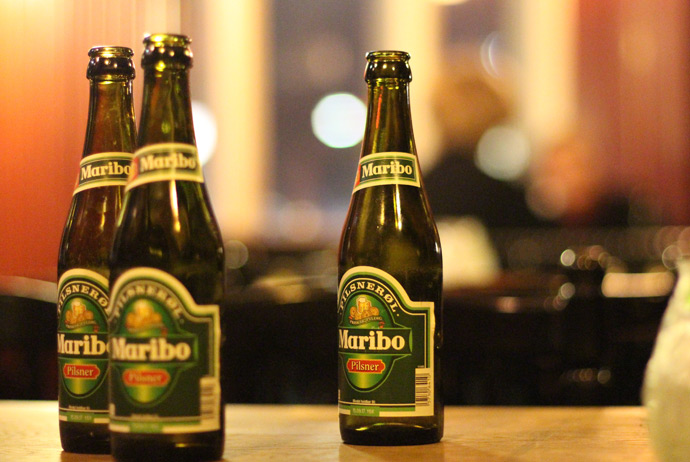 At this small smoky Vesterbro bodega you can get a Wiibroe Pilsner for just 18 DKK, or a Tuborg or Carlsberg for 20–25 DKK.
If you come early in the evening you'll probably see just one local barfly, but the place eventually gets crowded and lively. There's even an ashtray in the bathroom, for those who like multitasking.
Billy Booze
Kattesundet 6
Billy Booze, at the name suggests (billy is an anglicism of billig, which means cheap), offers some of the cheapest drinks in town and is – quite understandably – rather proud of it.
You can get a small draught classic Tuborg for just 15 DKK. All-day on Monday-Thursday, and from 8–11pm on Fridays and Saturdays, they run a red price promotion, when large Tuborgs (green and classic), Carlsberg and Kronenbourg 1664 all cost 25 DKK.
This bar is right off the main shopping street, Strøget, where most bars are usually pricey and posh. The atmosphere at Billy Booze is quite the opposite: red faux-leather couches, top-20 tunes and low-cut vests.
Eiffel Bar
Wildersgade 58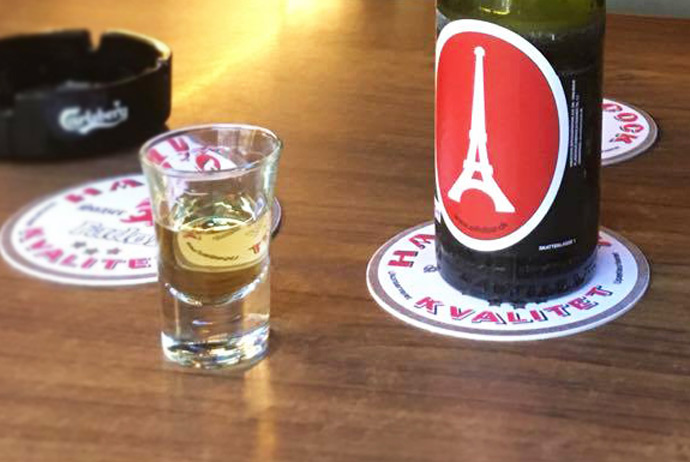 This popular bar in Christianshavn has been serving up drinks to thirsty locals for over 50 years. It's inspired by Paris, but you won't find any fancy wine or stinky cheeses here – just good old regular pilsner and a vaguely French-themed interior.
The bar stays open til 3am, and during the day you can enjoy an Eiffel beer for only 18 DKK. After 5pm, the price is 22 DKK.
A bit of a local institution, this small smokey bar is always packed in the evenings, especially at the weekends. It's a good spot to visit if you're travelling alone and want to spark up a conversation with random strangers.
McKluud
Istegade 126
Another classic bar and the favourite destination for many penny-pinching drinkers is McKluud, on Istegade. This time the decor is Western-inspired, with sheriff stars, animal skulls and snug leather drinking booths with wooden tables.
Step inside and the chances are you'll see people playing dice games or pool. The prices are average (25 DKK for a bottle of beer), but you also have the option to get an ale instead of plain old pilsner. Like most dive bars in Copenhagen, smoking is allowed inside.
Heidi's Bier Bar
Vestergade 18A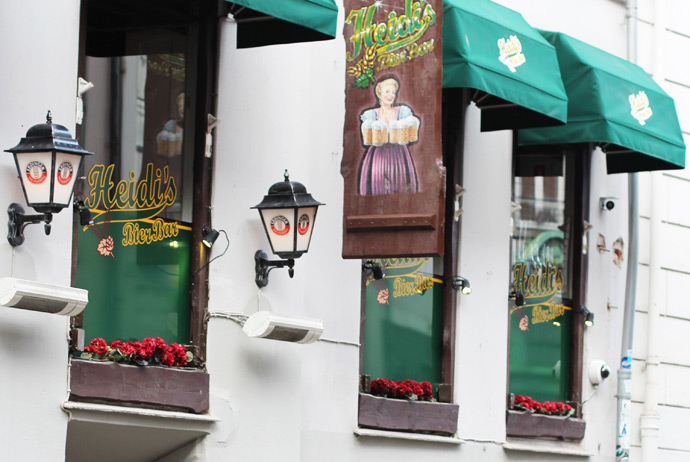 Heidi welcomes you with open arms at this German-inspired bar for a cosy 'apres ski'-style drink. All draught beers cost 29 DKK from Sunday to Thursday (until midnight), while on Friday all drinks are half-price from 2pm–10pm.
Heidi's has a greater selection of international and local brews than most cheap bars in the city, so it's definitely worth a look. Stop in on a Thursday if you fancy joining in the weekly beer-pong tournament!
Floss
Larsbjørnsstræde 10
This bar is a bit rough and ready – expect graffiti on the walls and a very smoky basement area, where things occasionally get quite boisterous.
The low prices keep us coming back, though; during the weekend happy hour from 10–11pm, you can get two Gold Tuborgs for just 27 DKK.
Den Glade Gris
Lille Kannikestræde 3
Close to pretty much everything, this is a good place to go to as a group, especially if you plan on heading somewhere else later on.
Drinks are half-price on Friday and Saturday nights before midnight, and all night from Tuesday to Thursday, so a Tuborg, Carlsberg or Kronenbourg will set you back just 25 DKK.
Note: you have to be at least 20 years old to get in, and in winter they make you pay to leave your coat at the door.
Café Dyrehaven
Sønder Blvd. 72
With wood-panelled walls and cosy booths, this local spot is a great place to grab a beer, coffee or something simple to eat, without breaking the bank.
A small draught or bottled beer will set you back 25 DKK, a small price to pay for the chance to sit at one of the outdoor tables and watch the world go by along the lively Sønder Blvd.
Nemoland
Fabriksområde 52, Christiania
In the legendary freetown of Christiania, Nemoland is an atmospheric place to come for cheap food and beer, and a smoke, of course, if you fancy it.
You can sit inside and play board games or billiards and listen to music, or head outside into the garden to chill on a summer's evening.
Beers are cheap, with bottles of Tuborg, Carlsberg and the locally-brewed Christiana Thy beer at 25 DKK. You can even try a hemp beer, though this will set you back a pricier 40 DKK.
Din Nye Ven – Studiestræde
Skt Peders Stræde 34
If you're looking for a small cosy place with affordable drinks, Din Nye Ven is going to be – as the name says in Danish – 'your new friend'. Located in the boho Latin Quarter, it's an intimate little café.
A bottle of their house beer costs just 25 DKK and there's a slightly pricier food menu. Definitely the classiest place on the list.
Too many cheap beers? Check out our guide to surviving a hangover in Copenhagen.
See also:
10 fun things to do in Nørrebro
Finding cheap food in Copenhagen
Eating green: the best vegetarian and vegan food in Copenhagen