Of the handful of places to stay near Abisko Östra station, two – Hostel Haverskog and Winterday Hostel – are owned and run by the same people.
Quality-wise there's not much between the two, and they're both just a short walk from the village's supermarket and bar. Hostel Haverskog is slightly more expensive though, and as the rooms must be rented outright, it's better suited to couples and small groups than solo travellers.
Inside the simple wooden building you'll find bright and comfortable rooms, some sleeping two people and some sleeping four. There's a toilet in each room but showers are outside – guests staying at Hostel Haverskog can also use the sauna at Winterday Hostel across the way.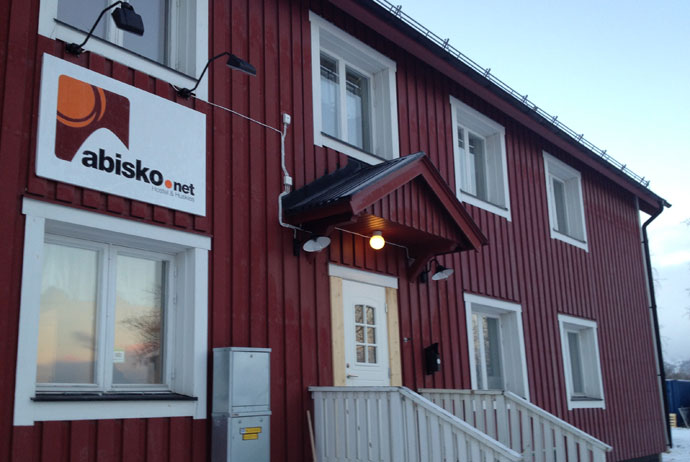 The staff we met were super helpful and seemed happy to share advice on spotting the northern lights. Dog-sledding trips are run from here too, so you may hear the odd chorus of barks and howls as the hounds get ready to run.
Hostel Haverskog
Off Lapportsvägen
Abisko
+46 980 401 03
abisko.net
Last updated: January 2015