Whether you're in Abisko to catch a quick glimpse of the northern lights or are planning to stay a little longer to explore the area, there's no better place to stay than Abisko Turiststation.
It's right inside the national park with loads of fun activities on its doorstep, and is served by its very own train station, which sits just across the road.
The mountain station opened for business over a century ago and is still run by STF, the same hostel association that founded it. The place has been slowly modernised over the years and today it has so many good facilities that it's easy to forget that you're deep inside the Arctic Circle, miles from the nearest city.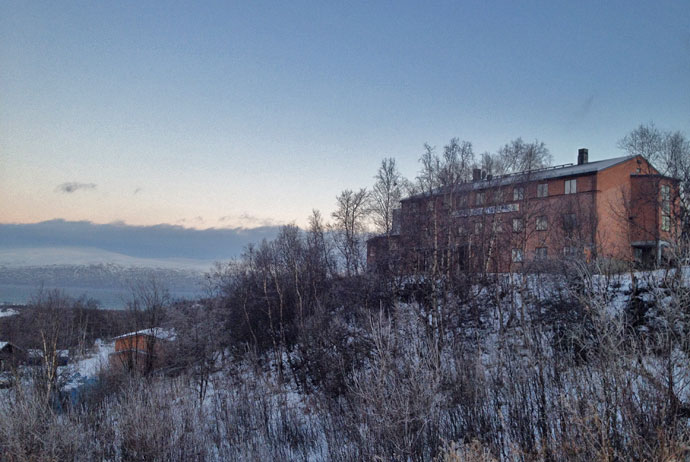 The dorm rooms at Abisko Turiststation are pretty typical of STF hostels – they're basic but clean, with shared bathrooms outside the room. More expensive hotel-style rooms are also available (both singles and doubles), and these have their own en-suite facilities. Some also get cracking views over the national park or lake. Basic cabins are also available for families and larger groups.
All guests get use of the hostel's saunas and can relax in the cosy reading corner, which is warmed by a flickering fire. There are even stations where you can fill up your thermos flask with hot water before stepping out into the cold.
Even if you decide not to stay at Abisko Turiststation (and the prices are quite high), it's well worth dropping in to take a look around. The entrance area has noticeboards plastered with useful information on the national park, including details about guided tours. There's also a well-stocked shop selling everything from socks and ski wear to bags of nuts to keep you going on long hikes.
The other reason for making the trip here is to book guided tours or a trip up to the Aurora Sky Station. Staff on the front desk are clued up on the local area.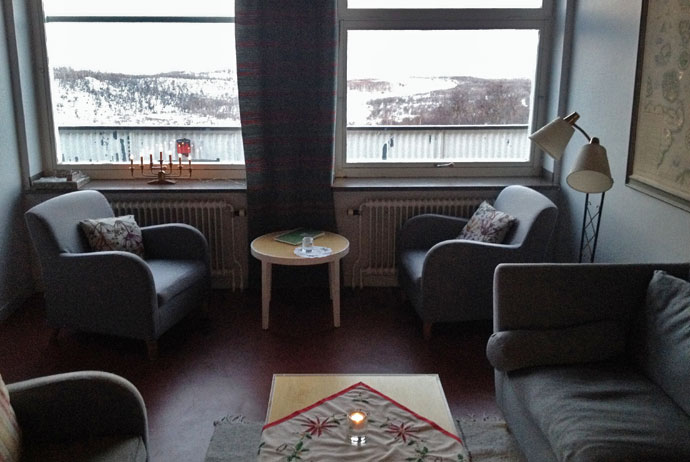 Still not convinced? Then how about this: the hostel's fully organic restaurant serves up some of the best meals in Abisko. The excellent lunches here cost just 95 SEK and come with as much fresh salad and hot coffee as you want. Wine and beer cost extra.
A note on prices: if you want to stay here and are not part of STF's membership scheme, it might be worth signing up. Members save 100 SEK per night on the usual prices at this hostel, so you'd only need to stay for a few nights to earn back the difference. Membership for adults costs 295 SEK per year, and you'll also get a discount on any activities or tours you book through the hostel. As always, the rates we've quoted below are for non-members.
---
Make a booking now
---
STF Turiststation Abisko
Just off E10
Abisko National Park
+46 980 402 00
svenskaturistforeningen.se
Last updated: January 2015