If you're planning a trip to Norway and have researched a trip to the Western Fjords, you've probably come across the Norway in a Nutshell tours. You might also know all about the Hurtigruten ships that ply Norway's west coast.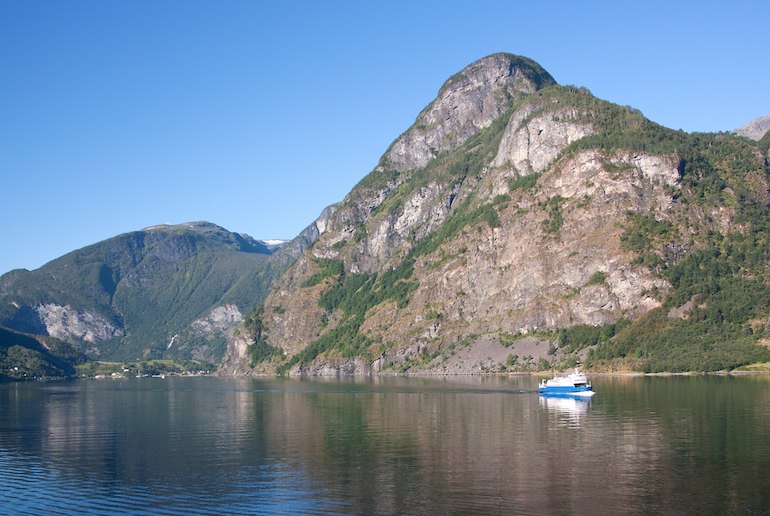 But you may not have discovered the Fjordcard. This pass gives unlimited travel on Norled express ferries, taking you from Bergen deep into the 200km-long Sognefjord with its pretty waterside villages like Flåm, or up the coast to the mouth of Nordfjord.
A big advantage of the Fjordcard is its flexibility, so you can switch between cruising and jumping ship for side trips. But is it really such a good deal, and how do you decide between buying the card upfront or getting individual tickets independently?
We've done the sums and created this simple guide to help you make up your mind.
What is the Fjordcard?
The pass gives five consecutive days' unlimited travel on any Norled express ferry services in Sogn and Fjordane.
So it covers journeys right into the heart of fjord country, on the Bergen-Sogn-Flåm-Bergen and the Bergen–Selje–Bergen services, for example.
What does the Fjordcard include?
The Fjordcard is a basic summer-only pass that covers your fare for a seat, and is valid for five days from your first journey.
It's valid from 1 May to 30 September inclusive, and you can use the pass on all departures as long as there are seats available.
Do you have to book the ferries in advance?
You can't book ahead using the Fjordcard, and it's worth bearing in mind that you might not get on a specific boat at very busy times.
So in peak season, it's always worth having a Plan B and making sure you can be flexible about booking into a hotel or campsite for the night if necessary.
How much does the Fjordcard cost and where can I buy it?
The Fjordcard costs 1790 NOK. You can buy it on board any ferry at the time of travel, or in advance from the customer centre at Strandkai Terminal in Bergen (Mon–Fri 9am–4.15pm, Sun 3–4.30pm) from 1 May each year.
Now, the million-dollar question: is the Fjordcard worth buying?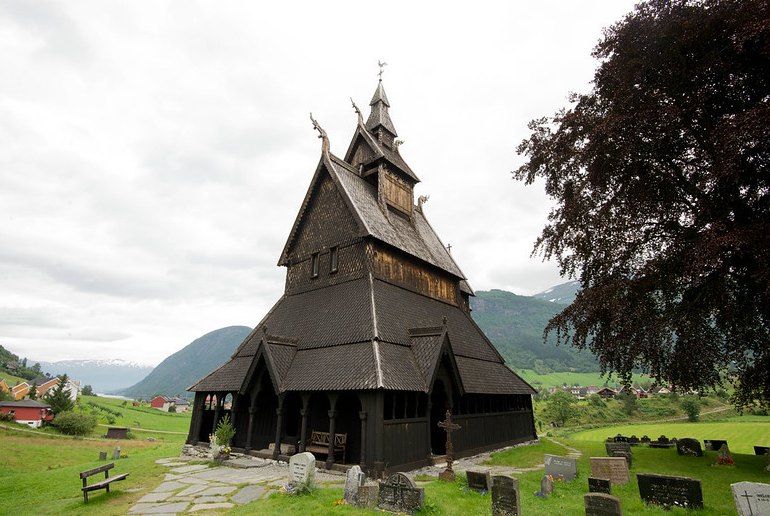 Like any travel pass, the more you use the Fjordcard, the better value it becomes.
To help you decide if it's worth it, we looked at the sample itinerary below which takes in the highlights of the Sognefjord. This is how the numbers add up. All prices quoted are for an adult single express ferry fare.
| | |
| --- | --- |
| Route | Price |
| Bergen to Vik | 710 NOK |
| Vik to Balestrand | 96 NOK |
| Balestrand to Sogndal | 205 NOK |
| Sogndal to Leikanger | 120 NOK |
| Leikanger to Flåm | 230 NOK |
| Flåm to Bergen | 900 NOK |
| Total cost of these journeys | 2261 NOK |
| Cost of Fjordcard | 1790 NOK (471 NOK cheaper) |
As you can see from the table above, buying the Fjordcard would work out cheaper in this example. However you would need to take a lot of journeys to start racking up the savings.
Do discounts apply on the Fjordcard?
The Fjordcard is aimed at child-free, independent adults, so there are no discounts for students or seniors, though Norled may introduce discounted fares for children (aged four to 15) in 2021.
Bear in mind that seniors (67+), students up to the age of 30 (with ID), and children aged four to 15 get a 50% discount on express ferry tickets, so for these groups the itinerary above will be cheaper buying tickets independently than with a Fjordcard.
Sample Sognefjord itinerary in more detail:
Day one
Get the early morning ferry from Bergen to Vik, arriving just before midday. Visit the Hopperstad stave church dating from 1130, and explore the old town. Pick up the evening ferry to Balestrand, a farming community where you can spend the night in a small hotel such as the Kringsjå, above the harbour.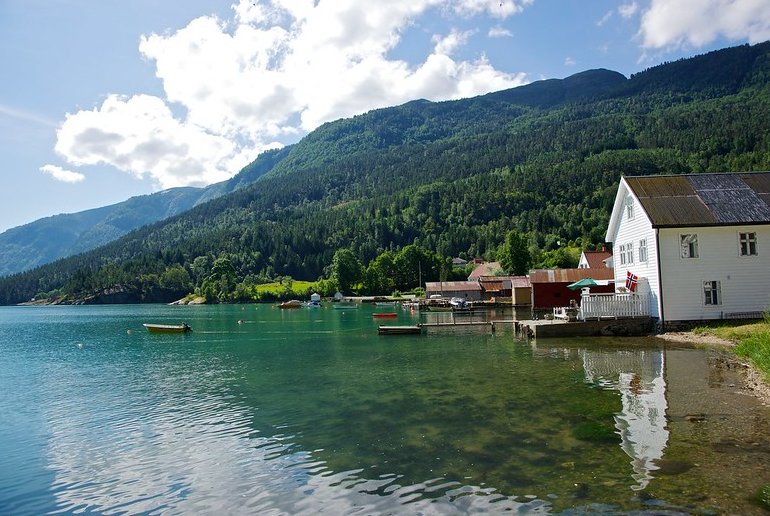 Day two
Join a fjord cruise (from 315 NOK) along the wild Fjaerlandsfjord from Balestrand to the "book town" of Mundal (aka Fjaerland) with views of the Jostedalen glacier.
Return to Balestrand for the evening ferry to Sogndal, surrounded by orchards, and stay at the Sogndal hostel (open end of May to mid-Aug).
Day three
Pick up the #153 bus (54 NOK) first thing for the 20-minute ride to Solvorn, a pretty hamlet of white timber houses. Get the ferry to Urnes (several daily, 43 NOK) to see Norway's oldest and most decorated stave church. Return to Sogndal.
Day four
Take the early morning ferry via Leikanger to Flåm. Hop on the Flåmsbana railway for a white-knuckle ride up the mountain and back down again. Stay overnight in Flåm.
Day five
Hike or kayak around Flåm, or take a 1–2hr trip to the Stegastein viewpoint (345 NOK). Return to Bergen on the afternoon ferry.
You can shorten this itinerary and, still using the Fjordpass, cruise up the coast to Nordfjord on day four or five. The ferry terminates at the village of Selje after docking at Florø, Norway's westernmost town and birthplace of Viking chieftain Eric Bloodaxe.
At Selje, a 15-minute boat trip brings you to the ruins of a Benedictine monastery dedicated to St Sunniva, daughter of an Irish king, and the guardian saint of western Norway.
Return to Bergen from Nordfjord the same day Monday–Friday: On Saturdays and Sundays you'll need to make an overnight stop – try the Kinn Hotell or the Comfort Hotel Victoria, both in Florø.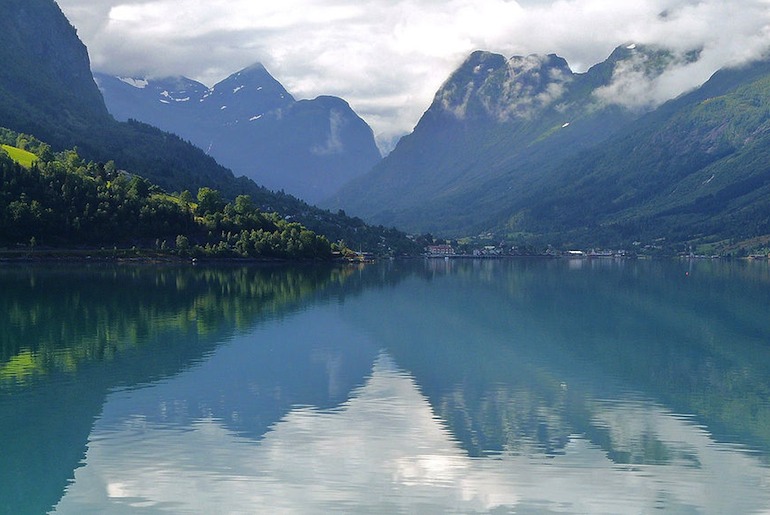 Some alternatives to the Fjordcard
So, with Norway in a Nutshell, the Hurtigruten ships and the Fjordcard to choose from, which is best for you?
If you're short of time, want to tick off as many sights as you can and don't mind train travel and crowds of tourists, go for Norway in a Nutshell.
A typical price per person for Bergen-Flåm-Bergen including a fjord cruise and the Flåmsbana railway is 1740 NOK – and you can be there and back in a day.
Or, if you're on a budget and don't mind doing some organisation yourself, you can do the same trip cheaper by following our DIY Norway in a Nutshell guide.
If you love the great outdoors but prefer to see it floating by from a comfy chair and want everything organised for you, choose the Hurtigruten cruises instead. The typical price for Bergen-Nordfjord-Bergen (out at night, back by day) is around 1690 NOK per person (cabin extra).
Check out our ultimate guide to the Hurtigruten route for details on how to book and what to expect.
If you like slow travel, don't mind studying timetables and want to immerse yourself in fjord country for five days, the Fjordcard gives you independence and the chance to explore.
We think the Fjordcard is good value, but its leap in price from 1250 NOK in 2019 to 1790 NOK in 2020 means that you'll need to use it a lot – as in the itinerary above – to get your money's worth.
All prices are in NOK and correct at time of publication
See also: