A Swedish start-up lets people save and share their favourite travel memories in the form of beautiful maps…
Like old photographs and familiar smells, maps have magical powers.
In the blink of an eye or the turn of a page, they can transport you to a special moment and time – the city where you fell in love, for example, or a sunset wedding on some far-flung beach.
Just follow your hometown's roads on a map or admire the two-dimensional outline of distant shores, and a million memories can come flooding back in an instant.
The trouble is, maps that really mean something are surprisingly hard to locate. Sure, you can find plenty of maps depicting big cities like Oslo, Copenhagen and Stockholm. But what if you could track down a map of the village – or even the specific street – that means something special to you?
That's the idea behind the Swedish start-up called Mapiful. Based in Gothenburg, the company lets users create their own, personalised maps of just about anywhere on the planet, and then label them with customised text. The maps are then printed, rolled into tubes, and posted to customers around the world, each with their own special reason for choosing that place.
"Each map tells a story for the individual," says Mapiful co-founder Edvin Brobeck. "Personally, a map of Gothenburg is a walk down memory lane for me, while a nautical chart could tell a completely different story for someone else. Maps are still an important navigation tool, whether on an emotional level or in a more practical landscape."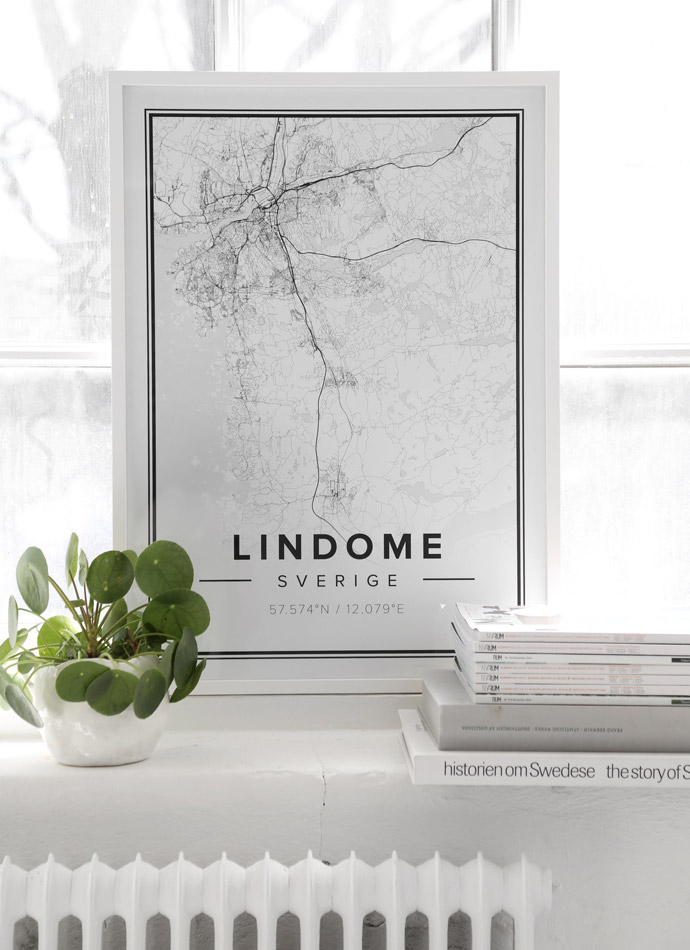 Working with a small team on Sweden's west coast, Brobeck's original idea was to allow people to create their own patterns on posters – picture the classic mobile phone game Snake but on top of familiar maps. But then one of the team realised that his girlfriend was having trouble finding a map of her hometown, and the plan for a new website was born.
"We realised that it should be easy to literally put any place – big or small – on the map," says Brobeck.
Four years later and the company has shipped unique maps to more than 50 countries around the world. The site has expanded and now allows customers to pan and zoom to find the perfect map, before tweaking their design further with different sizes and styles.
Not surprisingly, given the company's Swedish heritage, the finished products are slick and stylish – and they now adorn plenty of lifestyle and design boards over on Pinterest, where they can be seen hanging in chic living areas and bedrooms, surrounded by cool Scandi furnishings.
Although Mapiful's idea has been global for a while (in 2015, Time Magazine featured the company on its Real Simple website) Scandinavia remains one of the company's biggest markets. Daily requests come in from people who want souvenirs from special parts of the region – whether that's a map of Gamla Stan in central Stockholm, or Jukkasjärvi in Swedish Lapland, where tourists go to watch the northern lights and sleep in bedrooms made of ice.
"Quite a few people use our maps to remember the places where they met their special someone," Brobeck says.
"We had one customer who got a map of the place where she grew up, the place where she found love, and the place where she settled down – all of which happened to be in Malmö, Sweden."
But not everyone is ordering the maps for themselves. Because they put the focus firmly on places and can be customised to help tell all kinds of stories, they're becoming popular wedding and engagement gifts. Bigger cities like New York, Paris and Stockholm still make up the bulk of Mapiful's sales, but much smaller places are finding their way onto the maps, too – be it a remote part of northern Norway or a tiny village in Bhutan.
But there is one big question. In the age of Google Maps and constant updates, is there really still room for printed maps?
"Digital might be the way we live our lives, but analogue has that old-school, nostalgic appeal," says Brobeck. "Everyone has special stories and memories from their favourite places… and they deserve to be celebrated."
Like what you've been reading? Get our best tips by email!