We'll admit: Stockholm is a lot more beautiful than Gothenburg. But the west coast's biggest city still beats the Swedish capital on plenty of other fronts. Here are 10 reasons why Gothenburg is a more rewarding place for tourists than Stockholm.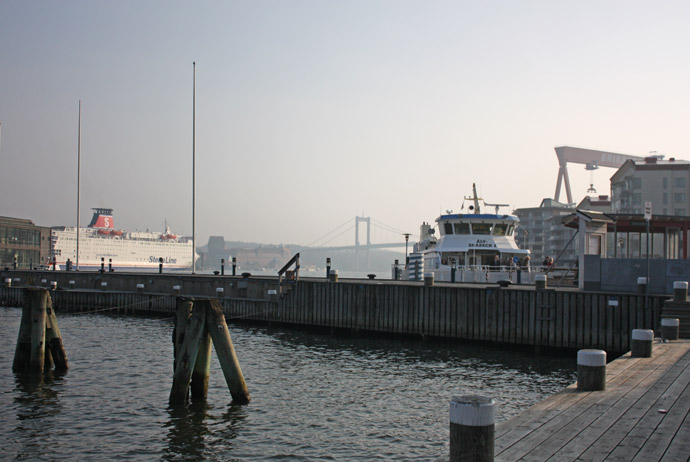 The prices are lower
Gothenburg isn't exactly a bargain when compared with other European cities, but it is still a lot cheaper than Stockholm. A modern, 60 sqm flat in a swanky area like Linné will set you back around 3m SEK (approx US $360,000). A similar-sized pad in Norrmalm, Stockholm, costs around 4m SEK – that's $100,000 more.
If you're visiting as a tourist then you might not think house prices are so important, but there is a knock-on effect: rents (and therefore prices for hotels and hostels) tend to be slightly lower in Gothenburg than Stockholm. And while there isn't a huge difference in price when it comes to eating out, affordable, laid-back restaurants and bars are far easier to find in Gothenburg than in fancy-pants Stockholm (we've got recommendations here).
RECOMMENDED HOTELS IN GOTHENBURGMORE HOTELS
Is the Gothenburg Pass worth buying?
Read this guide to see how much you could save during your trip!
It's the perfect size
With just 500,000 residents, Gothenburg is around half the size of Stockholm, but it still feels like a proper city. However, serious traffic jams and crowds of pedestrians are both pretty rare and unless you visit the main railway hub at rush hour, it's unlikely you'll be battling for elbowroom. Gothenburg's inner-city buses and trams usually have a few spare seats, too, so getting from A to B is mostly a stress-free experience. Prefer to explore on foot? Gothenburg's city centre is flat and compact enough to walk around without exerting too much energy (or getting lost).
It's closer to Norway and Denmark
Considering that it's still a small city by international standards, Gothenburg has good connections with the rest of the world. Landvetter, the airport that handles all passenger traffic to Gothenburg, is strangely relaxed for a hub that offers flights as far afield as Israel and the USA. The city centre also has easy overland connections to Norway and Denmark – frequent trains and buses make it a doddle to jump between Gothenburg, Oslo and Copenhagen.
The seafood is incredible
The quality of the seafood caught in the cold, glassy water around Sweden's west coast has helped propel Gothenburg onto the pages of foodie magazines around the world. The stuff served at the city's best restaurants is always really expensive, but if you know where to look you can still find tasty prawns, crayfish, oysters and mussels for sale at reasonable prices. Try Sjöbaren in Haga, or see what's on offer at the Fish Church.
The west coast is on its doorstep
Big skies, drippy ice lollies and lobster-red beach huts selling buckets of fresh crabs: the west coast of Sweden is a little slice of paradise in the summertime. Hire a car in Gothenburg and you'll have easy access to some of the country's prettiest harbour towns, where fishermen reel in the shellfish that's sold for top dollar at exclusive restaurants in town (see above). Just offshore, hundreds of small islands wait to be explored. No boat? No worries! Ferries connect the mainland with some of the bigger islands.
The nightlife is better
Clubs in downtown Stockholm can be cool, but they're unashamedly expensive – and notoriously fickle about who gets in. At lots of places in Norrmalm and Östermalm, the rule is simple: if you don't fit the bill (designer brands, carefully preened hair, more money than sense) you ain't coming in.
There are a couple of places like that in Gothenburg too, but for the most part the after-dark scene is a lot more relaxed. Turn up in ripped jeans and a pair of scruffy Converse and no one will bat an eyelid. Admission fees can still be high, but at least there's a good chance you'll actually get inside once you reach the front of the queue.
If you like live music, the scene in Gothenburg is one of the best in Scandinavia. There are some great festivals held in and around Gothenburg (see our summer festival guide for inspiration) and in recent times big touring acts like Foo Fighters have chosen to play Gothenburg instead of Stockholm.
The people are friendlier
The fact that Gothenburg is more relaxed than Stockholm makes it a little easier to meet and spend time with locals. Some visitors return home saying people on the west coast are naturally more friendly, but the truth is they're probably just not as used to tourists; as a foreign visitor you're more of a novelty here than you would be in the centre of Stockholm. That said, you'll still have to make a bit of an effort to make meaningful connections. Our list of odd things to do in Gothenburg will give you some tips on how to escape the touristy places.
There's a theme park in the middle of town
We know, we know… Stockholm has one too. But Gothenburg's theme park is far, far better, with proper scary rollercoasters that will soon have you regretting that tasty seafood lunch. The whole thing is cute, colourful and very well run, with a separate part of the park for young kids and some fun themed bars for adults. In the run up to Christmas a big festive market moves in, lighting up the winter darkness with twinkling lights and steaming cups of spiced wine.
It's easier to find a quiet beach
When the warm days of summer finally roll around, tourists flock to the car-free granite islands off Sweden's west coast. But somehow, even at the busiest time of year, it's surprisingly easy to find a quiet jetty to sunbathe on or a shallow bay to go skinny-dipping in. Don't fancy a salt water swim? Head to one of the lakes just inland from Gothenburg, like Delsjön, where you can scramble down the smooth rocks and hop straight into the drink.
Independent coffee shops still rule
Stockholm has some amazing coffee shops but chains like Starbucks are becoming ever more common, giving the independent places a bit of an uphill battle. Gothenburg does have a couple of Swedish coffee chains (and exactly one branch of Starbucks, at the train station) but otherwise it's still the independent cafés that you're most likely to encounter. Here are some of our tips for some authentic coffee shops in Gothenburg, where you can fika like a local.
But…
…Stockholm still beats Gothenburg in plenty of other ways. For free museums, historic buildings, shopping, family days out, pretty skylines and even sunny weather, the capital remains king. Still not sure about which Swedish city you'd like to visit? Check out our full guides to Malmö, Gothenburg and Stockholm for more inspiration.
TOURS AND ACTIVITIES IN GOTHENBURGMORE TOURS