Lots of Gothenburg's main attractions charge admission fees, but if you know where to look it's possible to have a fun day out without spending a single krona. We've listed some of our favourite free things to do here, and also included a few cheap (but not completely free) activities that will set you back less than 100 SEK.
Completely free things to do in Gothenburg
Some of these places are within walking distance of the centre, though for others you'll need to get yourself a travel pass – see our guide to getting around Gothenburg for advice on the cheapest way to use buses, boats and trams.
Go swimming in Delsjön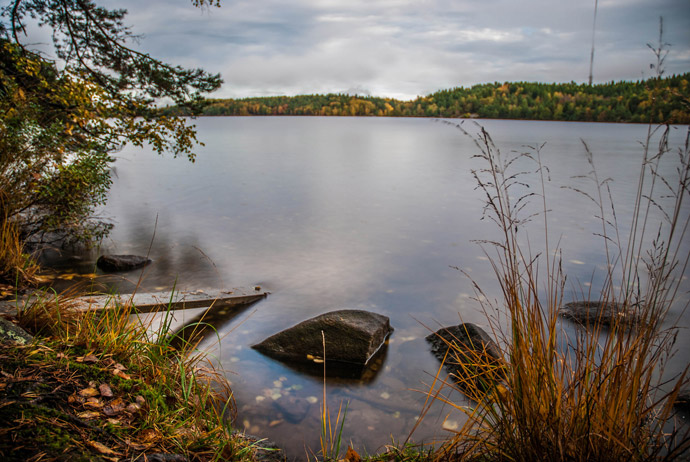 On hot days locals flock to Delsjön, a huge body of water just southeast of the city centre. It's actually made up of two lakes: Lilla Delsjön and Stora Delsjön. Wherever you end up, the water isn't exactly tropical, but can still be great for a refreshing bit of wild swimming during the summer. This is all part of a large, forested nature reserve, and is absolutely packed with swimmers and sunbathers during the height of summer.
You'll find trails for walking and jogging around the edge of the lakes, as well as smooth rocks where you can chill out and have a barbecue, if it's warm enough. There's also a small beach-like area on the northwestern side of Stora Delsjön, complete with plenty of nice grassy areas for picnics. Delsjön isn't just for recreation, though; it serves as an important reservoir that supplies Gothenburg with water.
In August each year, there's a kilometre-long swimming contest held at Delsjön – it's one section of the three-part Göteborgsklassikern.
Getting there
The easiest way to reach Delsjön from central Gothenburg is to take the #5 tram from Korsvägen (near the Liseberg amusement park) to the stop called Töpelsgatan – it's a seven-minute journey. From Töpelsgatan, it'll take you around 15 minutes to walk south to the edge of the lake.
Spend a day at Slottsskogen
Which animal do you associate with Sweden? If you answered 'elk' straight away, you might want to head to Slottsskogen – you can see one there without needing to leave the city. There's a free outdoor zoo area in one section of the park, complete with an enclosed area where toddlers can pet lambs and rabbits for free.
Slottsskogen is Gothenburg's main public park and one of the best places for escaping the bustle of the city. This is where locals go for picnics and beers on hot summer days, take walks through the crunchy leaves in autumn, and  ride sledges in the winter. The park even has a huge free playground for kids with long slides and a big wooden whale that doubles as a climbing wall. Slottsskogen is also an obvious choice if you feel like going for a run.
If it's sunny you can even spend the day playing frisbee golf – there's a free course with metal targets on the south side of the park, just off Margretebergsgatan. Or why not play a volleyball game? There are free courts in the part of the park called Azaleadalen.
Getting there
Trams 1, 2, 5, 6, 7, 8, 10, 11 and 13 all stop at Botaniska Trädgården on the southern edge of Slottsskogen. Trams 1, 2, 5, 6, 10 and 11 stop at Linnéplatsen, towards the north side of the park.
Watch the flowers bloom at Trädgårdsföreningen
Trädgårdsföreningen is one of Europe's best-preserved 19th-Century gardens. Take a stroll through the neatly pruned gardens during the summer and you'll be able to see (and smell) some 1200 different types of rose.
One of the highlights of the gardens is the huge glasshouse called Palmhuset – the Palm House – whose pond is home to an Amazonian water lily that only flowers at night. During the summertime, the glasshouse sometimes stays open late for visitors who want to see the flower. Even if you miss it blooming, there are a lot of other exotic plants to enjoy, including tea shrubs, orchids and pineapples.
When you're tired of plants, sit down by the waterside and watch the Paddan tourist boats float past, or discover some of the weird and whacky sculptures that have been put up in recent years. For more on what to see and do in the gardens, see our full Trädgårdsföreningen guide.
Getting there
Trädgårdsföreningen is just across from Gothenburg's main train station. There are entrances on Slussgatan and Södra Vägen.
Is the Gothenburg Pass worth buying?
Read this guide to see how much you could save during your trip!
RECOMMENDED HOTELS IN GOTHENBURGMORE HOTELS
Take a stroll through Eriksberg
Once an important cog in Gothenburg's industrial machine, the part of Gothenburg known as Eriksberg has developed rapidly over the past decade and is now home to some cool modern architecture, along with restaurants, cafés and hotels.
Depending on when you arrive, you might also catch a glimpse of Götheborg: an impressive, full-sized copy of an 18th-Century ship that used to travel from Sweden to the East Indies in search of spices and porcelain. It's a working replica though, so it's often away sailing. In nearby Färjenäs you can also see the ruins of an old church from the 17th Century – though very little of it remains.
Getting there
Eriksberg is on the island of Hisingen – take the ferry from Lilla Bommen (near the Nordstan shopping centre) or hop on a bus bound for Eriksbergstorget.
Unwind at Botaniska Trädgården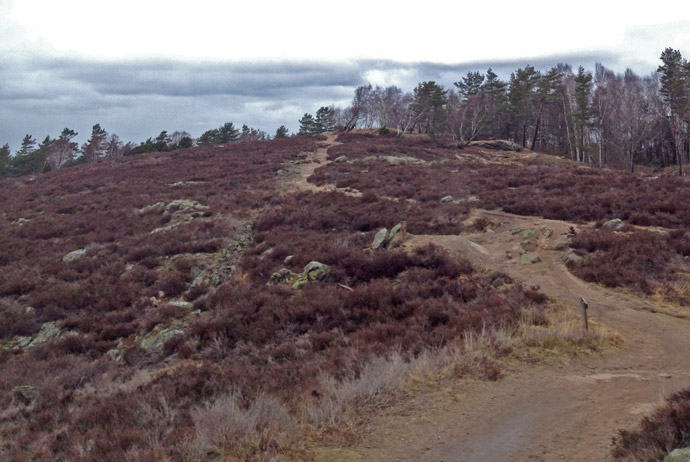 Free of charge (though donations are accepted), Gothenburg's beautiful botanical gardens are home to thousands of plants, some of them exotic. There's a lovely Japanese garden full of cherry trees, and there are plenty of neatly clipped stretches of lawn where you can sunbathe peacefully. The café inside the gardens does drinks and ice creams, while the gift shop near the entrance sells books on gardening, the environment and sustainable living.
For more adventurous hikes, head uphill through the botanical gardens to Änggårdsbergen, a lovely, craggy nature reserve with small streams and dense sections of mossy forest. At the very top of the hills, it's possible to see all the way out to the sea (weather permitting, of course). Bring a good pair of shoes and some water.
Getting there
Trams 1, 2, 5, 6, 7, 8, 10, 11 and 13 all stop at the station called Botaniska Trädgården. Take the footbridge over the highway to arrive at the gardens.
Explore the city library
Heading to a city-run library might sound like a boring way to spend your time, but Gothenburg's newly refurbished one is a real treat. Head there to read books in big, comfy armchairs, check out local magazines and newspapers, use the free internet, print boarding cards, or maybe even play chess with a local – there are loads of clubs and activities to get involved with if you fancy it. You'll also find games consoles hooked up to big screens in the basement. There's more info on what you can see and do there in our full guide to Gothenburg's library.
Getting there
The city library is near the top end of Kungsportsavenyn, Gothenburg's main street. Buses 18 and 52 stop close to the library on Götaplatsen. Otherwise you can take tram 3, 7 or 10 to Valand, a short walk away on Kungsportsavenyn.
Check out the beaches on the Näset peninsular
Fancy a dip in the sea, but don't fancy heading out into the archipelago? Try Näset. Like much of the Bohuslän Coast, which stretches north from Gothenburg, the coastline here is made up of smooth lumps of granite that tumble towards the water, plus the odd tiny beach. You'll find the whole area is busy during the summer and wonderfully quiet (yet windy) during winter. Smithska Udden, a beach at the southern tip of the peninsular, is a great spot for crabbing – you should be able to pick up a cheap plastic rod and some bait from the supermarket at Frölunda Torg.
Getting there
Take tram 1, 7 or 8 to Frölunda Torg. From there you can transfer to a #92 or #94 bus – ride it until Näsbovägen and then walk down to the water (look for the sign that says 'Välkommen till Näsetbadet').
Enjoy lunch with a view
This one is not completely free as you'll have to bring something to eat and drink. But if you want to dine cheaply with a superb, free view over Gothenburg, head to Masthuggskyrkan. You can set up a little picnic here and look out over the terracotta-coloured rooftops and the slow-flowing Göta Älv River while tucking into your food. Otherwise, try the hill called Ramberget on the island of Hisingen – there's a nice lookout at the top.
Cheap things to do in Gothenburg
Part with a few kronor and your options for enjoying Gothenburg increase dramatically. Here are some fun things to do for less than 100 SEK – at the time of writing, that's equal to around $11.50, £7.50 or €10.50.
Go museum hopping
If you pay to visit one of the public museums in Gothenburg (40 SEK) you'll get free access to a whole bunch of others for the rest of the year. You'll be given a little ticket at the first museum and can then use this to gain admission to other places around the city.
Museums included with this pass are the natural history museum, Gothenburg's main art gallery, the Röhsska design museum, the maritime museum, Gothenburg City Museum and the world culture museum (Världskulturmuseet). Add all those together and it should be enough to keep you busy for days. If you're under 25, the deal gets even better: admission to all of the museums mentioned above is completely free.
Get a dose of contemporary art at Röda Sten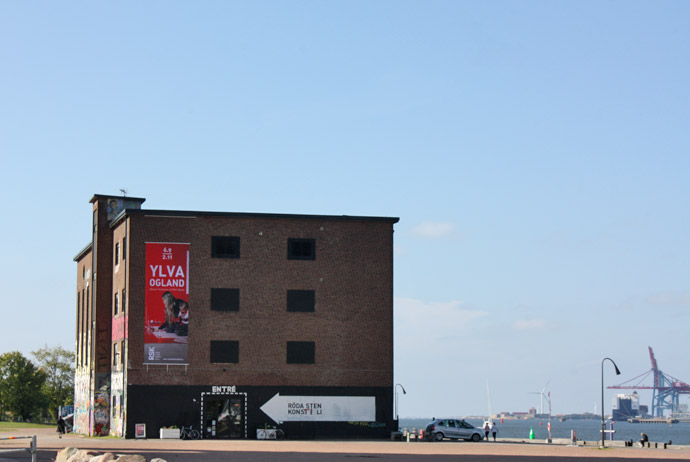 Another cheap option is to visit Röda Sten, an old boilerhouse turned contemporary art gallery out by the Älvsborg Bridge, showing everything from modern sculpture to video installations. The standard entrance fee is 40 SEK but students get half-price admission. Under 26s go free. Even if you don't go inside the galleries, it's worth checking out the excellent little bar-restaurant (which does cracking brunches on Sundays), and the graffiti-covered skate park at the back.
Eat ice cream at Lejonet och Björnen
Lejonet och Björnen (which translates to "The Lion and the Bear") is an ice cream brand from Gothenburg. You can visit their café at Danska Vägen 74, northeast of the city centre, and choose from dozens of weird and wonderful flavours – from champagne to saffron, liquorice and blueberry cheesecake. Expect to pay 25 SEK a scoop. The café is open from 10am–8pm every day.
Getting there
Bus #62 runs to Pärlstickaregatan, right near the café on Danska Vägen.
Rent a bike
Mostly flat and with dedicated bike lanes covering almost the entire city, it's as though Gothenburg was built for cycling. From March until late December each year you can borrow bikes from 60-odd different stations around the city and use them for less than 10 SEK a day. Our guide to getting around Gothenburg has more information on how you can get your hands on some wheels.
See an independent film
Hagabion is a cool independent cinemas that screens films for around 80 SEK – around 40 SEK cheaper than a regular multiplex. Hollywood blockbusters are out and quirky, provocative international films are mostly definitely in. There are two nice bars in the same building, in case you feel like treating yourself to a decent beer after the film.
Getting there
Take the tram to Prinsgatan. The cinema is right by the station.
Soak up the café culture
Gothenburg's coffee scene is one of the best in Sweden and there's no better way to soak up the vibe than with a good book and a cup of something caffeinated. Our guide to the city's best cafés will help you escape the tourist traps in Haga.
Play ping-pong at Pustervik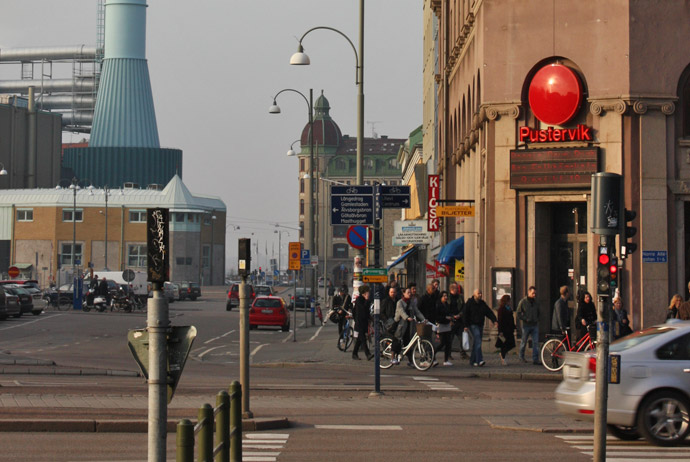 Pustervik is one of Gothenburg's longest-running live music joints, with a lively bar to boot. It also hosts a ping-pong tournament from 9pm every Monday night. It's not a tournament in the traditional sense; everyone starts at the same time, circling the same table. If you miss the ball on your turn round the table, you're out. It's free to join in, but you should at least buy something to drink first. You can check dates and times on Pingisklubben's Facebook page.
Getting there
Take any tram or bus to Järntorget – Pustervik is just across the road from the northeast edge of the square.
Like what you've been reading? Get our best tips by email!