You don't have to travel far from the industrial sprawl of Kiruna and its gigantic iron-ore mine to arrive in a completely different world where wilderness still rules. The forests and mountains around Kiruna and the Icehotel provide the perfect environment for an avalanche of different winter activities, from skiing to snowmobiling.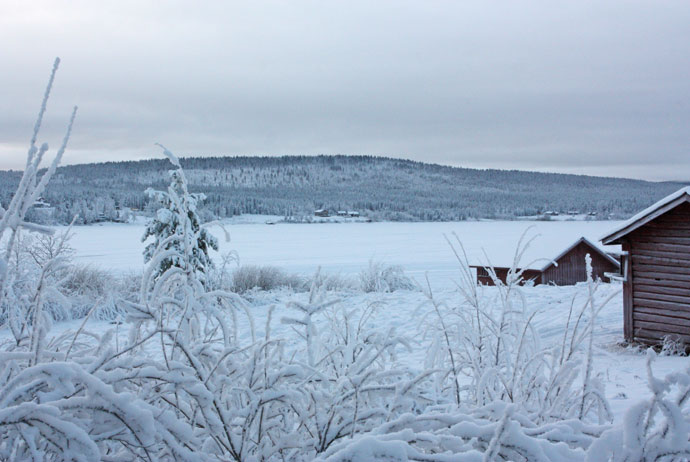 Although there are some activities you can enjoy without specialist knowledge or equipment, it's not advisable to just go wandering off on a long hike alone – especially during winter, when the weather can change quickly and heavy snowfalls are common.
If you want to arrange a guided tour, the best place to start is the tourist information office inside Folkets Hus in the middle of Kiruna (marked on the Kiruna map below). Leaflets and posters let you know what kind of tours are available, and staff are able to hook you up with specialist guides.
Unfortunately, prices for the tours around Kiruna are often sky-high – we've seen two-hour photography sessions being advertised for as much as 1,500 SEK. Don't be afraid to shop around for the best price. Note also that it may be cheaper to book direct with a local guide than to pay a tour company in your home country to arrange things for you (after all, they may be taking a cut too).
Kiruna: things to do during winter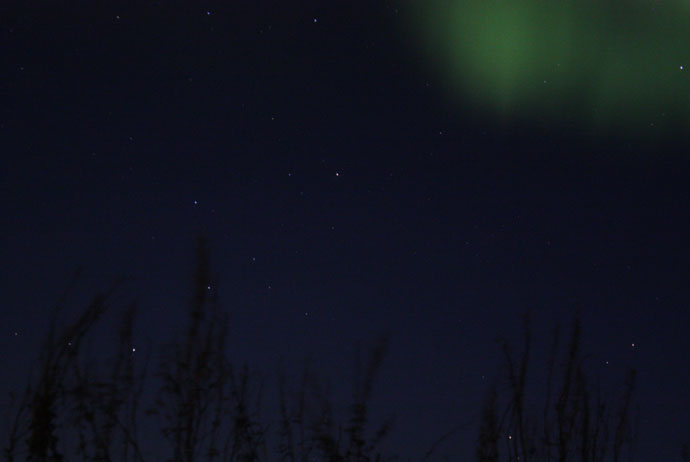 See the northern lights
Contrary to what tour companies will have you believe, you do not need a guide to see the northern lights in Kiruna. If you have a hire car, or are prepared to walk, you can head just a kilometre or two from the city centre and have a good chance of seeing some activity – conditions permitting, of course. Lakeside areas are often untroubled by light pollution and provide a nice foreground for photographs.
If you decide to join an organised northern lights tour, the options are practically limitless. You can see the lights from a snowmobile, head out on a horse and sleigh, or wander through the forest with snowshoes on your feet.
Sami tours
A few local companies have set up shop offering Sami experiences, which usually involve a trip to see some reindeer, lunch in a traditional-style tent (often, it's reindeer on the menu) and a chance to learn more about Sami culture and traditions. Oftentimes, the Sami guide will dress up in traditional clothing – but as a conscientious tourist, you should be aware that this is done entirely for your benefit.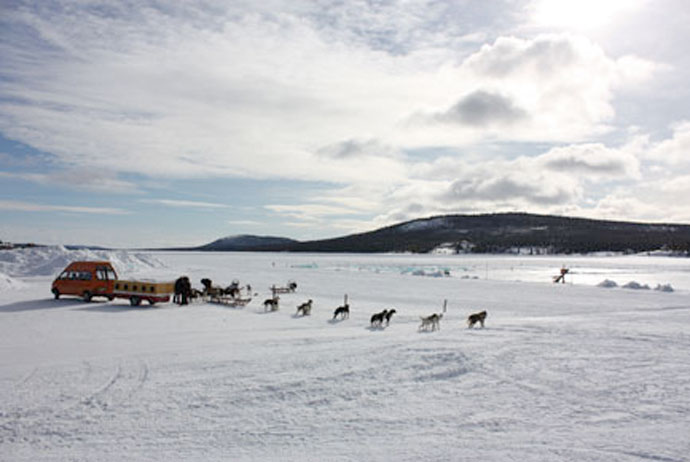 Dogsledding
One of the most popular Kiruna activities is the dogsled tour. If you join one, it's advisable to make sure that you'll get to pilot your own sled – it's a little tricky at first but you'll quickly learn how to brake, steer and communicate with your dogs.
Once they settle down into a rhythm and stop barking, it's a surprisingly serene experience – especially when you emerge from the forest and out onto a huge, frozen lake or river with only the pitter-patter of doggy footsteps breaking the silence.
If you need a recommendation, this popular husky tour lets you combine sledding with a trip to see the northern lights.
Photography courses
Taking good daytime pictures around Kiruna and the Icehotel is surprisingly easy, thanks to the incredible light. But capturing the northern lights is a different kettle of fish.
Catering for tourists who want to return home with a memory card full of aurora images, local snappers have started offering photography courses. Often the cameras and tripods are included in the price of the tour – you just need to bring your own SD card. Warm clothing is often included too. As we mentioned in the introduction to this article, however, prices are not cheap.
This daytime landscape photography tour is another good option worth considering if you'd rather practice taking pictures in a brighter setting.
Ice fishing
If you're new to ice fishing, definitely do not try to do it without guidance. Needless to day, cutting a hole in a frozen lake that's supporting your whole body weight is best left to local experts. A couple of places around town can arrange ice-fishing trips – Camp Ripan, for example.
Skiing in Kiruna
During winter you can join half-day cross-country skiing trips that wind through the forests and down the frozen Torne River. Usually, a lunch cooked over an open fire is included in the price, along with all the required skiing gear.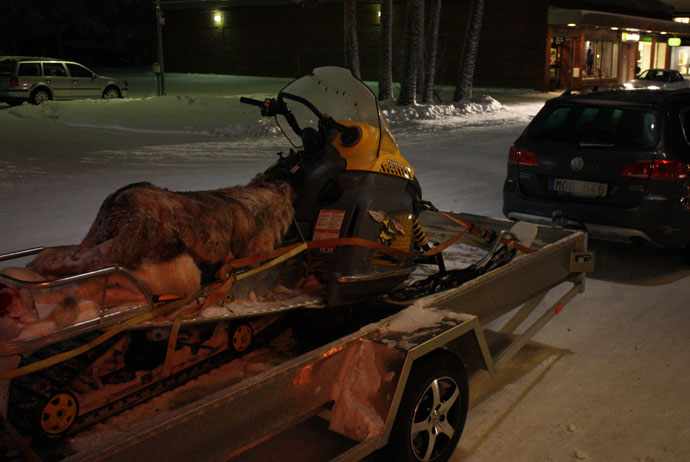 Snowmobile trips
It's not the most environmentally friendly activity (or the quietest, for that matter) but there's no denying the popularity of snowmobiling around Kiruna – especially the stretch of river near the Icehotel. If you want to try it for yourself, be prepared to spend around 900 SEK on a three-hour trip. You'll need a valid licence for a car, motorcycle or tractor in order to drive – non-drivers can ride pillion.
Alternatively, you can also try this amazing Northern Lights Tour that takes you to the Arctic wilderness in Abisko and even comes with a delicious BBQ dinner.
For more tips on things to do in this part of Lapland, see our Kiruna city guide.
Where to find Kiruna's tourist office
Like what you've been reading? Get our best tips by email!