Whether it's fashion, interior decor, jewellery or furniture, Danish design is well-known for its stylish, minimalist aesthetic – and that applies to watches as well.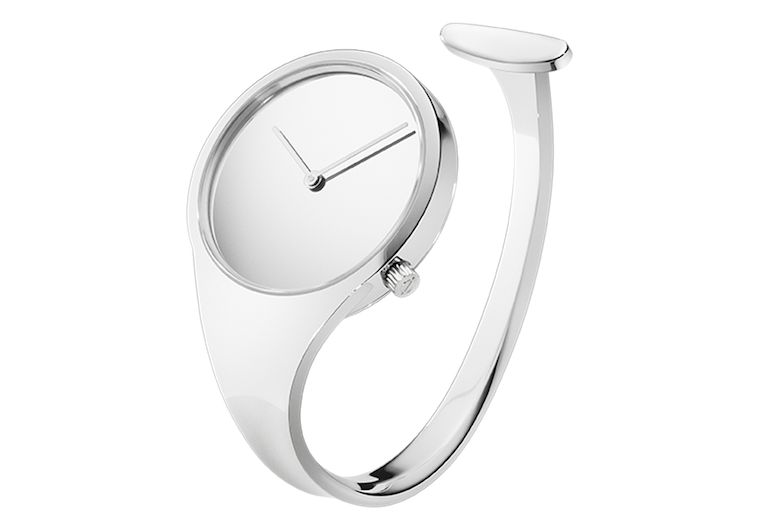 Danish design watches are some of the most appealing that you can buy. They are often low-key and fairly simple in their design, but usually have a modern twist and a contemporary vibe.
Danish watches for women tend to look classy and chic, while Danish watches for men vary from chunky, rugged timepieces to more discrete minimalist styles.
Of course, Danish design men's watches as well as women's watches can vary from the cheap mass-produced, but stylish, brands to the super-expensive hand-made one-off watches that are handed down from generation to generation as heirlooms.
And they may look great, but are Danish design watches any good? And which brands are actually made in Denmark?
We've checked out some of the best Danish watch brands, so read on and find out all you need to know about Danish watches.
Arne Jacobsen
Denmark's best-known designer and architect Arne Jacobsen is known for his iconic furniture and buildings, including the National Bank of Denmark and the Aarhus City Hall.
Clocks designed for these two buildings inspired two of his classic watches, Bankers (with its block figures instead of numbers) and City Hall.
With their distinctive figures and faces, they can be bought as watches, table clocks and wall clocks in a variety of colours.
Ole Mathiesen
The company Ole Mathiesen has been making watches and clocks in Copenhagen since 1845, and descendants of the original watchmakers still run the company that is now based in Copenhagen's exclusive Østergade shopping district.
It has a warrant from the Danish royal family for its timeless handmade watches, many of which are made in Switzerland to exacting Swiss standards.
As well as selling their own classic Danish designs, they also sell watches from other upmarket watch-makers.
Vejrhøj 
With their distinctive wooden faces, Vejrhøj watches combine hardwood and stainless steel with classic Danish design to make unusual stand-out timepieces.
Designed to last a lifetime, the analogue watches are made from a variety of woods including walnut and cherrywood, and the company plants a tree in a deforested area for every watch sold.
Founded by Janus Aarup in 2013, the company is still independent and based in Copenhagen.
Skagen
Probably the best-known affordable Danish design watch brand, Skagen produces a wide variety of stylish watches from smart watches to the classic minimalist design watch.
They also have a range of solar-powered watches that come with straps made from recycled stainless steel or polyester rope.
Named after Denmark's northernmost town which sits at the top of the Jutland peninsula, Skagen was founded by two Danes, Henrik and Charlotte Jorst, in 1989.
The Jorsts were actually living in the US when they started up the company, which was sold to the US multi-national company Fossil in 2012, and Skagen watches have never actually been made in Denmark.
Georg Jensen
A Danish silversmith and designer, Georg Jensen began designing gold and silver jewellery more than a hundred years ago and opened his first silversmith business near Copenhagen in 1904.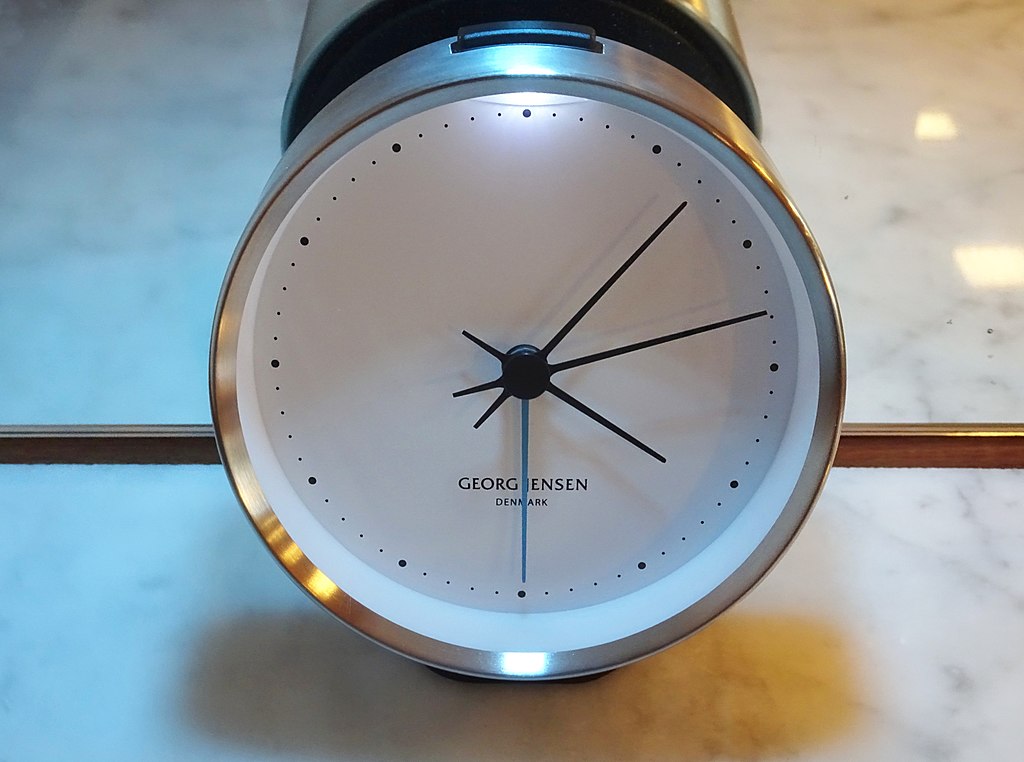 Jensen himself died in 1935, but the company has been designing jewellery and home products – including watches – ever since.
Strongly influenced by nature and the arts and crafts movement, his designs combined elements of Art Nouveau design with Danish minimalism.
Despite no longer being family-owned, Georg Jensen still makes upmarket – and expensive – watches including the classic minimalist Koppel watch and a beautiful bangle watch.
Nordgreen
Although it's only been going since 2017, Nordgreen has already built a name for itself with strong environmental and sustainable credentials.
Its appealing watches are designed by renowned Danish designer Jakob Wagner with distinctive minimalist figures and faces, and they come in different style and colours – there's even a vegan version.
In a bid to reduce waste and increase the lifespan of their watches, they also sell refurbished Nordgreen watches, that have been returned and mended and are resold at a discount through their website.
The company partners with a variety of charities that champion education, access to clean water and reforestation in developing countries.
Larsen and Eriksen
Founded by Jeppe Larsen and Magnus Eriksen in 2106, Larsen and Eriksen design and make a range of stylish minimalist unisex watches.
In fact, they consider their watches works of art – so much so that that they are on sale in art galleries and museums around the world, including New York's MoMa and the Tate Modern in London.
From the world's thinnest dive watch to the classic Essential minimalist watch, the timepieces are assembled by hand around a Swiss parts movement (the working mechanism of the watch).
And the company is so confident of the quality of their watches, they include a lifetime warranty for the watch's works.
In addition, the design and production processes are carbon-offset, making Larsen and Eriksen's Copenhagen studio carbon-neutral.
Picto watches
Picto watches was founded by Steen Georg Christensen and Erling Andersen in 1984, after the former inherited a watch factory that made watches by Danish designers such as Arne Jacobsen and Henning Koppel.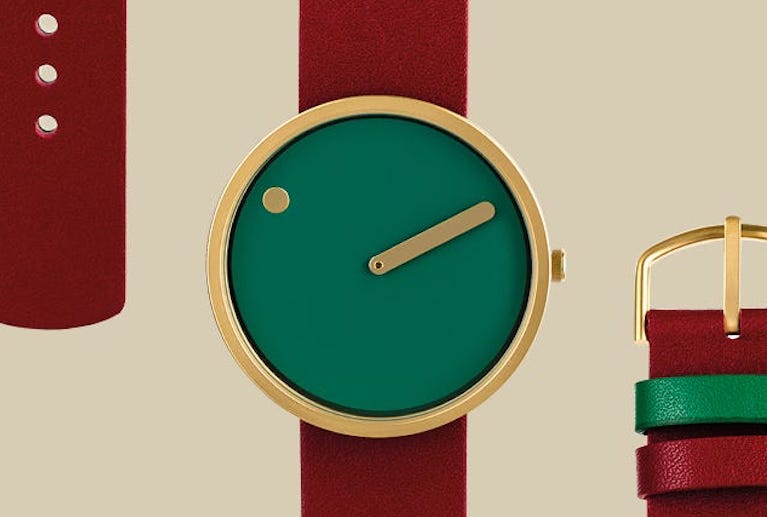 Their watches are unusual in that they have a classic minimalist clock face with just one hand.
The hand points to the minutes, as on a conventional clock face, while the hours are shown by a dot that revolves around a rotating dial.
All their watches conform to this design, but come in a variety of styles and materials – they even have one with the watchcase made from upcycled fishing nets with a strap from recycled plastic.
August Berg
August Berg's designer Magnus Joergensen specialises in watches with classic functional and aesthetic Danish design.
The company was founded in 2004 by Anders Peter Juel Sauerberg, who has partnered with the non-profit Human Practice Foundation to provide six months of schooling for a child in Asia or Africa for every watch sold.
FAQ
Which watch brand originated from Denmark?
Many, though not all, of the watch brands above originated in Denmark and are still based in the country. Georg Jensen and Arne Jacobsen, for example, are iconic Danish designers who are still strongly associated with the country.
Others, such as Picto and Skagen, were founded by Danes and make watches in the Danish design style, but the actual watches did not originate from the country itself.
Are Danish watches actually made in Denmark?
The term Danish design refers to the clean minimalist design of the watch, rather than the fact that it is made in Denmark.
And the reality is that although many brands claim Danish design credentials, very few, if any, are actually made in Denmark.
Some, like Larsen and Eriksen, have design studios in Denmark, although the actual manufacturing usually takes place elsewhere.
The Copenhagen Watch Group which owns Arne Jacobsen Watches and Picto has its headquarters in Denmark, in Kronborg Castle, north of Copenhagen, although Arne Jacobsen watches are made in Switzerland.
Many watch connoisseurs consider Danish design and Swiss precision manufacturing to be the ideal combination.
The Georg Jensen Group has production facilities in both Denmark and Thailand, while other companies use factories in the US and the Far East.
See also:
A guide to Danish fashion
What is Denmark famous for?