Right around the world, high-end spas offer people the chance to try Swedish massages. The truth is, there isn't really a special type of massage from Sweden – and the vast majority of massage parlours in Sweden actually specialise in traditional Thai massages. Ask for a Swedish massage in Sweden, and the therapist might give you a blank look.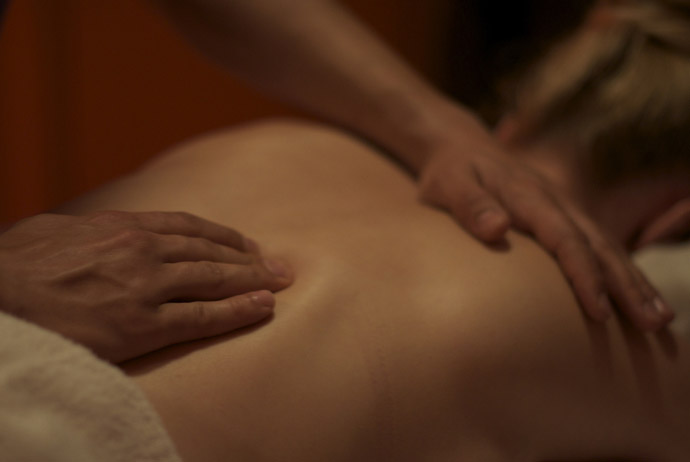 Confused? Here's how the story goes: back in the 1800s, a Dutch guy began developing the techniques we now associate with Swedish massages – including gentle rubbing and those deep, muscle-kneading strokes that get rid of tension and can help with all sorts of muscle and joint problems. Somehow, somewhere, those techniques were wrongly credited to a Swedish PE teacher, and the rest is history.
The good news is that if you know where to look, you can actually get yourself a decent Swedish-style massage in Stockholm. At most spas, the 'Swedish' treatment is just referred to as a klassisk (classic) massage. We've included a few of the cheaper options here, but you should be prepared to spend at least 500–600 SEK for a 30-minute back-and-shoulder massage in the capital – or at least double that at really swanky spas and five-star hotels. Prices tend to increase a little from Friday to Sunday, so you'll usually save cash by getting your massage done during the week.
Centralbadet
Dating back to 1904, this grand bathhouse with a wave-shaped ceiling is best known for its pools, but there are also saunas, terraces and meditation rooms to be explored. Options for getting the stress squeezed out of your muscles include yoga massages, hot-stone therapies and the classic 'Swedish' option. A 30-minute Swedish massage will set you back 550 SEK, with access to the baths an optional extra.
★ SUGGESTED DISCOUNT
Save with the Stockholm Pass
Get up to 50% off at Stockholm's top attractions, including the Vasa Museum, SkyView Stockholm and The Viking Museum, plus discounts on some of the city's best boat trips.
Gilda Skolan
For cut-price, spa-style massages in Stockholm, try Gilda Skolan. This is a learning spa for students who are looking to gain experience, but it offers a lot of the same treatments that you'll find at luxury hotels. Options cover everything from salt scrubs to reflexology, and prices are way lower than at regular spas in the capital – expect to pay 380 SEK for an hour-long, whole-body massage.
Nynäs Havsbad
If you feel like combining your massage with a trip to the seaside, try Nynäs Havsbad. This long-running spa hotel is only around 90 minutes from Stockholm by train, or 50 minutes by car, but it feels a very long way from the big city. There's a bathhouse offering direct access to the archipelago's clear water, and there's also a traditional wood-fired sauna. A 50-minute massage here (warm chocolate oil optional) costs 895 SEK.
sodexomeetings.se/nynashavsbad
Axelsons Spa
Tucked away in the Gallerian shopping mall, Axelsons Spa is a good option for mid-priced massages. Aside from some odd-sounding beauty treatments (caviar facial, anyone?), it offers several different therapeutic massages, including an option designed especially for pregnant women. The classic Swedish massage costs 495 SEK for 20 minutes – optional skin-peeling sessions cost extra.
Sturebadet
With gilded pillars and a lavish Turkish-style bathhouse, Sturebadet is one of Stockholm's most opulent spas. Needless to say, it isn't exactly budget friendly – but you do get a lot of extras thrown in with your massage, including access to the pool, sauna, hot tub and fitness room. There's even fresh fruit to nibble on. The 50-minute massage costs 1295 SEK.
Need more tips on exploring Stockholm? Download our Stockholm guide to your phone!
Like what you've been reading? Get our best tips by email!