Riddarhuset – or the Knights' House, as it translates in English – was built as a gathering place for Sweden's nobility sometime between 1641 and 1674. Initially the building was used for parliamentary debates but as Sweden modernised and switched to a system of governance with just two chambers, its role (and the role of noblemen generally) became much less important.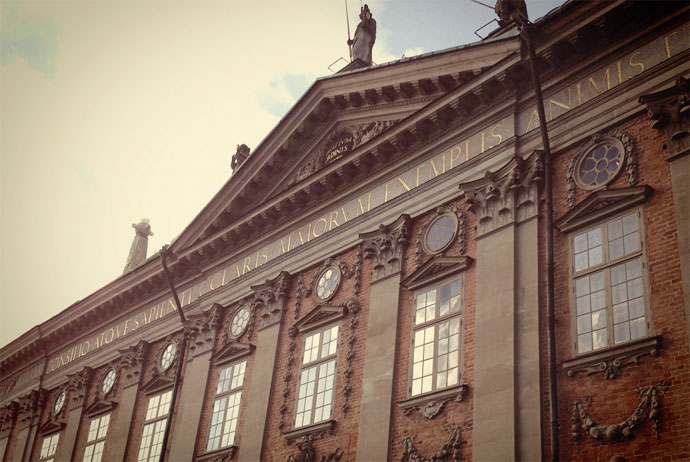 Today Riddarhuset is still in the hands of the country's nobility, who run the place as a private company and meet every third year to discuss their future.
If you're in this part of town for other attractions like Riddarholmskyrkan and the Swedish parliament then it's well worth stopping to admire the Renaissance-style building. A team of four architects from around Europe designed it, and there are obvious French and Dutch influences tucked below the typically Swedish roofline.
Opening hours are restrictive but it is possible to get inside and have a look at the building's impressive collection of coats of arms, which cover the interior walls.
Entry
60 SEK
Getting there
The nearest T-bana is Gamla Stan. Leave the station and walk north along Munkbroleden for 300m.
Riddarhuset
Riddarhustorget 10
Gamla Stan
Stockholm
+46 872 339 90
riddarhuset.se
Mon–Fri 11am–noon
Like what you've been reading? Get our best tips by email!