After inventing dynamite, a potentially lethal explosive, Swedish chemist Alfred Nobel began to worry about his legacy. How could he be remembered as a good man, rather than a bringer of chaos and destruction?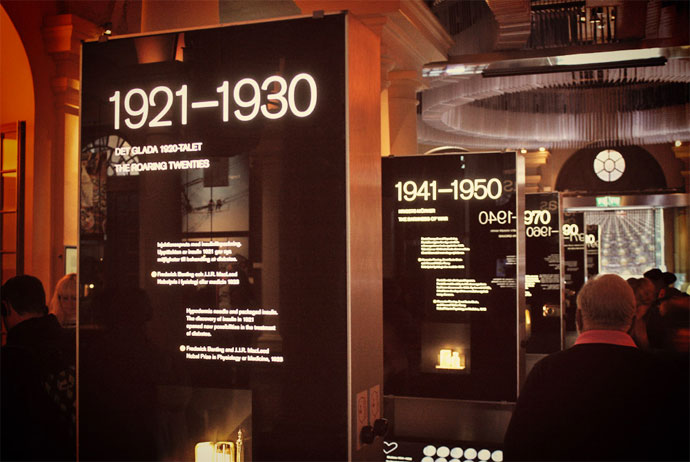 In 1895 he decided that, following his death, almost all of his vast wealth should be used to establish the Nobel Prizes, which reward cultural and scientific progress.
Today, four of the five prestigious awards are still handed out each year in Stockholm, the city where Nobel was born. (Following his wishes, the fifth and arguably best-known award – the Nobel Peace Prize – is presented in Oslo.)
Stockholm's Nobel Prize Museum (formerly Nobelmuseet) was established to show how Nobel Prize winners and their ideas have changed the world since 1901, when the first prize was awarded.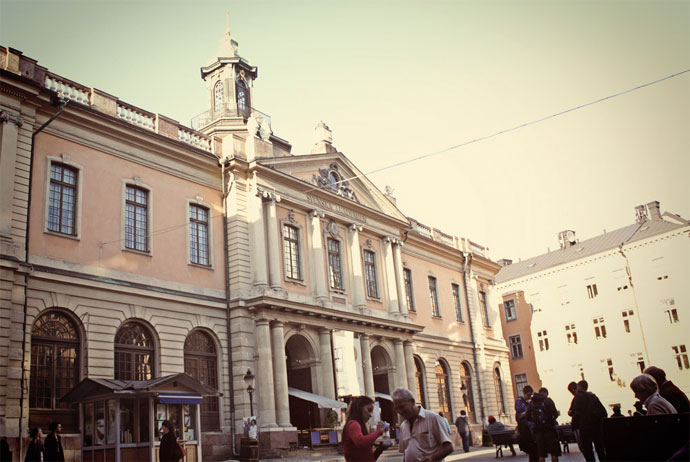 Located in a grand, 18th-Century building on the edge of Stortorget in Gamla Stan, the high-tech museum tells the stories of the people who changed our world and were awarded a Nobel Prize for doing so – from chemists and biologists to authors, inventors and religious leaders.
Here you can learn about the awards ceremonies and the teams of people involved in creating the actual awards – including the skilled calligraphers, artists and bookbinders who work together to create unique diplomas for each Nobel laureate.
A small cinema with a panoramic set of three screens shows films associated with past winners, while photos of Nobel laureates move through the museum on a kind of mini cable car, which hangs from the ceiling.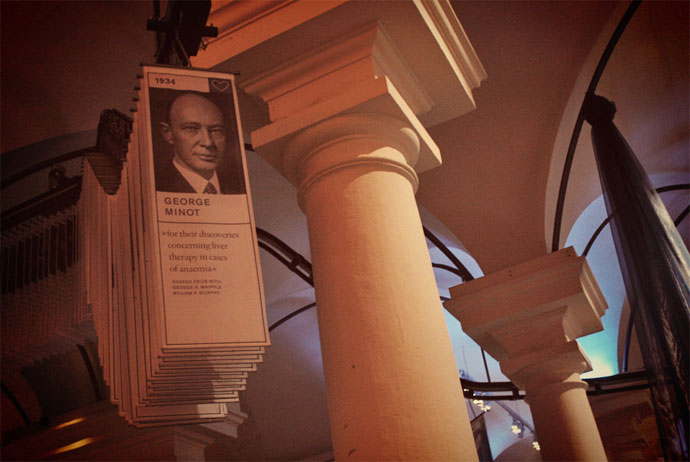 The most interesting section of the museum looks at what future Nobel Prize winners' discoveries may be, and hints at some of the problems humanity's brightest minds will have to find solutions to, such as chronic energy shortages and an increasingly unstable climate.
Away from the main exhibition, a more revealing and artistic gallery includes personal mementoes donated to the museum by Nobel laureates. The attached 'Bubble Chamber' gives young kids the chance to play and draw while learning about Alfred Nobel and his post-dynamite legacy.
If you're into books, make time for a look around the museum's gift shop, which sells biographies of Nobel Prize winners and – of course – books that have won the Nobel Prize for Literature.
Entry
130 SEK. Once you're inside, you can join a free guided tour in English (roughly hourly from 11.15am–3.15pm; later and earlier tours available in summer). Free entry on Fridays from Sept–May (5pm–8pm).
Getting there
The nearest T-bana station is Gamla Stan. Buses 2 and 55 stop at Slottsbacken, a five-minute walk east of the museum.
Nobel Prize Museum (Nobelmuseet)
Stortorget 2
Gamla Stan
Stockholm
+46 853 481 800
nobelmuseum.se
Sept–May: Tues 11am–8pm, Wed–Sun 11am–5pm
June–Aug: daily 10am–8pm
Like what you've been reading? Get our best tips by email!