Located by the sea and with a vast archipelago on its doorstep, Finland's former capital Turku is a small, beautiful town that's full of history.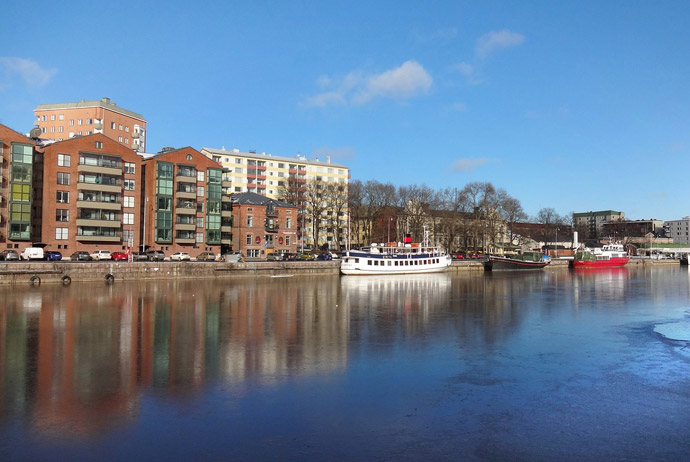 But although it's good looking and packed with cultural sights, Turku can be a pretty expensive place to visit – expect high prices for accommodation and restaurant meals.
Fortunately, there are plenty of free and cheap attractions to keep you busy in Turku – this was one of the European Capitals of Culture in 2011, and it's also Finland's oldest city.
Ready to start exploring? Here are our best tips for free things to do in Turku!
Check out free galleries and museums
Art junkies are well served in Turku. Walking along the river, you'll encounter several galleries and museums, all of which are free to enter.
In the Old Town Hall, the Turun Taidehalli (Turku Art Hall) displays a fine collection of contemporary art.
A short walk from here is the city's largest modern art gallery, Titanik, with works by contemporary Finnish modernists, as well as international artists.
On the other side of the river, Galleria Joella is home to the Turku Printmakers Association. This place exhibits a variety of visual and graphic arts, with 14 different shows annually.
A 20-minute walk to the southwest, in a converted rope-making factory, the Köysiratagalleria (Cable Car Gallery) exhibits the work of photography and fine art students from the Turku University of Applied Sciences.
Want to splash the cash?
There are lots of free things to do in Turku but if you can afford the splurge it's well worth taking a kayaking trip out into the spectacular Turku Archipelago (selected dates in summer only).
This seven-hour trip
includes tuition, expert guiding and lunch on a peaceful, uninhabited island.
Enjoy free concerts and events
Turku has lots to offer music lovers! Students at the Turun Konservatorio organise free year-round concerts along the riverbanks, in museums and at other outdoor venues around Turku.
In summer, there are plenty of free concerts in the city's many parks. Check out the Turku Event Calendar for all the city's events. Remember to click on the 'Free of charge' filter when searching.
Follow a 'cultural exercise route'
One of the most enjoyable ways of getting to know Turku is on a Cultural exercise route. You can walk, run or cycle various themed routes, such as a Sculpture Route, an Architecture Tour and a 'Romantic Turku' route.
You can download the free app and follow the electronic guide on your phone, or print out a map and guide from the website.
Either way, you'll discover tales and stories, see the city's architecture and statues, and learn about the love affairs and the secrets of the bold and the beautiful of Turku.
Go cycling (for free)
Cycling is a great way to see the city – if you're fit enough to tackle the hills, that is! Turku City Library lends out bikes for free, or you can rent a citybike for 5€ a day.
Soak up history and architecture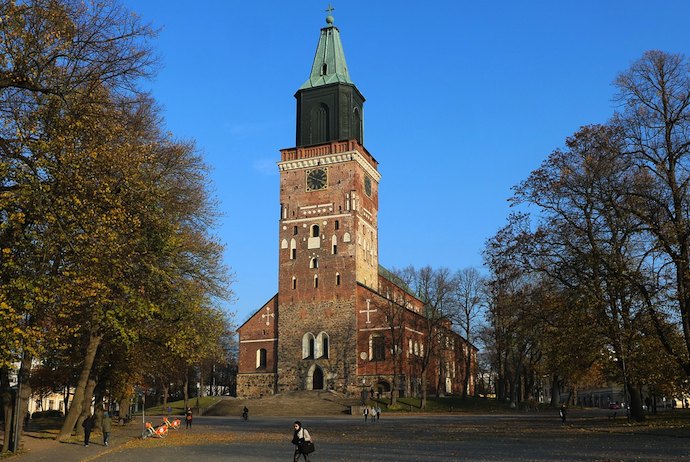 The beating heart of old Turku is the medieval area surrounding its cathedral. Finland's most important historical building, Turun tuomiokirkko (Turku Cathedral) dates back more than 700 years.
You can admire its breathtaking architecture and history – and maybe even catch a glimpse of the ghost that's said to live in the bell tower.
Then walk along the historic Luostarin välikatu, Turku's medieval main street, which leads to the Old Great Square, home of the Old Town Hall. The balcony here has a special place in every Finn's heart.
It's where the Declaration of Christmas Peace has been read on Christmas Eve at noon since the Middle Ages. Millions of Finns gather round their TVs to hear the announcement wishing Finns a peaceful Christmas.
For more contemporary architecture, check out Turku City Library which is spread between two buildings. The stunning modern extension was built in 2007, and blends cleverly with the old building dating from 1903.
Learn about rural life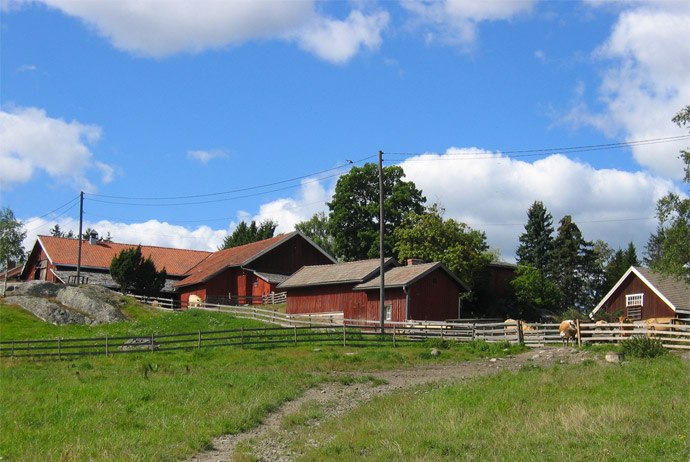 At Kuralan Kylämäki (or Kylämäki village; around 5km northeast of Turku) you can learn all about life in rural Finland.
The village has been inhabited since the seventh century, but today consists of four farms and their outbuildings which have been restored to their original 1950s condition.
Children will enjoy seeing sheep, horses and cows around the village, and there are authentic 1950s' activities on offer – you can even get to practise your archery skills too.
Take a walk along the river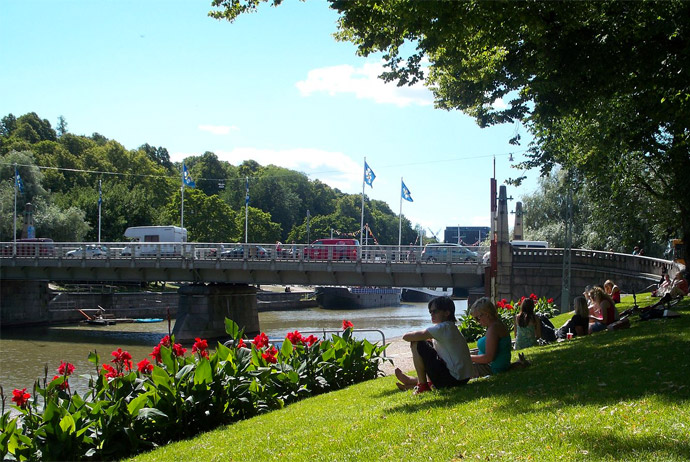 Water seems to be everywhere you look in Turku. The river Aura splits the city in two and is lined with endless rows of cafes, restaurants and boutiques.
Turku natives live in a world that is defined as this side of the river and the other side of the river. Ask for directions and you'll know what we are talking about!
To best soak up the atmosphere stroll along the riverbank, taking in the stunning bridges that represent both old and new architecture. And don't miss a ride on the quirky little river ferry.
The orange Föri (city ferry) has been transporting people across the river free of charge for decades – and it only takes about two minutes to get across.
Get away from it all
Want to get away from it all? The sleepy island of Ruissalo lies close to the city centre and is connected to the mainland by bridge.
With its pretty decorative wooden villas, beaches and ancient oak forests, it's a great place to explore by bike.
See also:
Five fun day trips from Helsinki
Five of the best Scandinavian road trips
Like what you've been reading? Get our best tips by email!