Most art lovers head straight to one of Stockholm's big galleries, but an unassuming neighbourhood in Södermalm is emerging as a much more interesting alternative. With small independent galleries that display work by local artists, rather than big international stars, it's quickly becoming known as the city's unofficial art quarter.
Hornsgatan is the spine of Södermalm: the long, straight thoroughfare that connects hip Hornstull with the bustle of Slussen. Compared with the winding alleys of Gamla Stan and the broad boulevards of Östermalm, Hornsgatan looks fairly unremarkable – that is, except for an unexpected bump in the road at its easternmost end.
Hornsgatspuckeln (literally, 'the Hornsgatan hump') is what remains of the original street, before it was expanded and modernised in the early 1900s. It has outlived fires and bulldozers, and attained iconic status for its role in Stieg Larsson's Millennium trilogy. But puckeln is also famous for another reason: its burgeoning art scene.
In one sense, puckeln is a work of art in its own right; when you cross Hornsgatan from the leafy oasis of Mariatorget, you can't help but notice its unusual shape and distinctive architecture. As you get closer, however, you begin to see signs that the beauty of Hornsgatspuckeln runs much deeper than woodwork and cobblestone.
At the bottom of the staircase leading up to puckeln's peak, tangled in graffiti, is a mounted sculpture of two hands wrapped around what appear to be the bars of a jail cell. At the top, meanwhile, is 'Dårarnas båt' ('Ship of Fools'), one of three sculptures around Stockholm that evoke Hieronymus Bosch's painting of the same name.
While Bosch's original resides in one of the world's great repositories of fine art – the Louvre in Paris – Sture Collin's 3D interpretation of the Dutch master's opus acts as a gatekeeper for the neighbourhood, whose artistic credentials are surprisingly impressive. Some of Stockholm's best independent galleries lie just metres away.
Take Konstochfolk (Hornsgatan 38) as an example. Sat atop puckeln on the corner of Bellmansgatan, this breezy gallery has been a fixture on the neighbourhood art scene since 1988, and works with roughly 50 different artists – the vast majority of them Swedish – whose creations meet here in a vibrant, eclectic collection.
Eagle-eyed visitors might notice in Konstochfolk's selection the iconic work Jan Stenmark, whose wry observational illustrations nail Sweden's national sense of humour. Like the art quarter itself, Konstochfolk is small but it has a remarkable variety of styles.
If Konstochfolk has a slightly commercial feel, Galleri Movitz (Hornsgatan 40) offers a more traditional gallery experience, displaying works by local artists in an intimate, low-ceilinged space. When we last visited, the walls were dominated by large, impressionistic paintings by Martin Persson and Susanne Johansson.
Like other galleries in Stockholm's unofficial art quarter, Galleri Movitz isn't bound to any one style. The artists on display here change on a regular basis, making this a potential winner with art aficionados of all tastes. Whoever is showing their work, you can expect the gallery to provide subtle curation and a nice atmospheric interior.
Galleri Hera (Hornsgatan 36) provides a more expansive setting for its exhibitions. Spread over two floors which are connected by a striking spiral staircase, the gallery populates its whitewashed walls with a variety of local and international artists whose works tend towards the stylised and the abstract.
No less evocative are the works of Lucie Rääf. Proprietor of the self-titled Galleri Rääf (Hornsgatan 32) since 2010, her paintings not only recall JMW Turner's legendary use of light, but evince a maritime theme that also feels somewhat Turner-esque – albeit with a distinctly angular, Nordic twist.
Keep heading down puckeln towards Slussen, hang a left at the end of the street, and 30 metres down the way you'll find Konsthantverkarna (Södermalmstorg 4). Like many of the galleries in the area, Konsthantverkarna boasts a small space where interested passers-by can peruse one of the 11 exhibitions it hosts every year.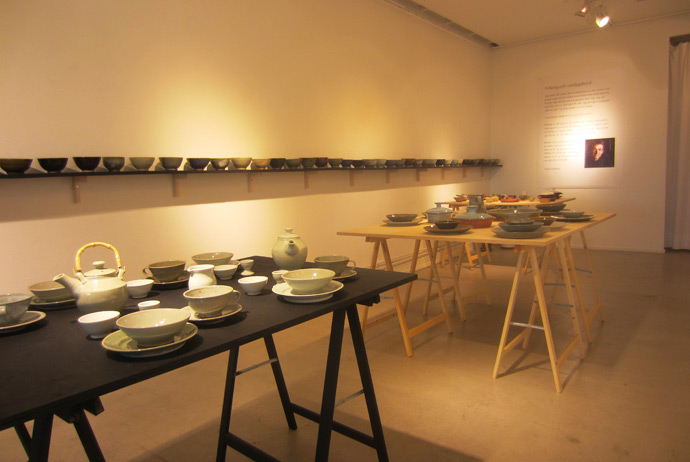 In early September, the space was filled with the gorgeous artisanal handicrafts of Calle Forsberg – a testament to Konsthantverkarna's emphasis on ceramics. If this 3D focus distinguishes it from many of its neighbours, Konstahantverkarna's layout does likewise: in order to reach the exhibition space, you walk through a store in which works by the organisation's 93 members are available for purchase.
The best thing is, the galleries mentioned above represent only a small selection of the area's artistic offerings. An aimless wander around puckeln's quiet backstreets will quickly bring you to the door of many other galleries – and if you wander far enough, you'll find the most breathtaking picture of the lot: the view over central Stockholm from the meandering pathway of Monteliusvägen.
With the government having delivered on its pledge to remove entrance fees to many of Sweden's galleries and museums, Stockholmers are not lacking for cheap access to excellent art (check out our guide to Stockholm's free museums for some inspiration).
But puckeln offers something different: an unsung creative hub characterised by diversity and dedicated to freely displaying the wares of artists whose reputations don't necessarily match their talents.
Many of the galleries in the art quarter also participate in one of the most refined nights on Stockholm's cultural calendar. On Konstens Kväll ('Art Night'), the usually sleepy puckeln comes alive as art lovers take advantage of the galleries' extended opening hours. Konstens Kväll usually lands in mid-March, but there's no need to wait until then; Stockholm's unofficial art quarter is open for your consideration all year round.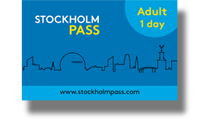 Is the Stockholm Pass worth buying?
Read this guide to see how much you could save during your trip!
Map showing the location of Stockholm's art quarter
Like what you've been reading? Get our best tips by email!