Swedish Lapland has a lot to offer the curious traveller – and we're not just talking about outdoor activities and the epic northern lights.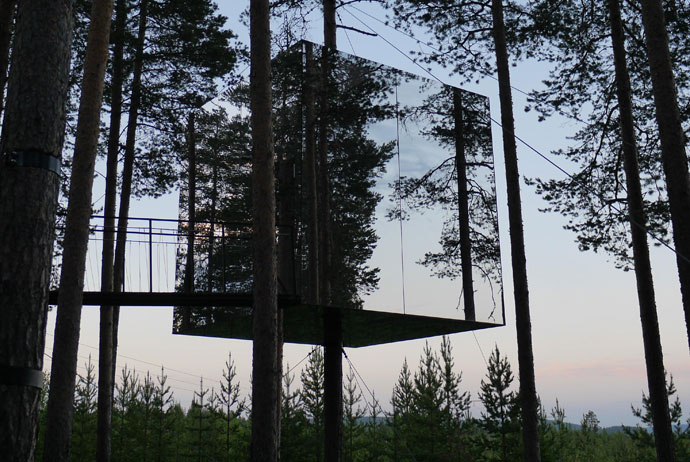 This is a part of Sweden with friendly locals, fascinating culture and some beautiful landscapes that just invite you to spend time outside.
But where should you sleep on a dreamy holiday in Sweden's far north? Here are some of the most unusual and appealing places to stay – from the cool-as-a-cucumber Treehotel to a rustic Sámi camp.
Niehku Mountain Villa
Riksgränsen
Niehku means "Dream" in the northern Sámi language, and this hotel is pretty dreamy.
Located in Riksgränsen, by the Norwegian border, this mountain villa won the prestigious interior design prize at the Unesco Prix Versailles 2019, and we can definitely see why.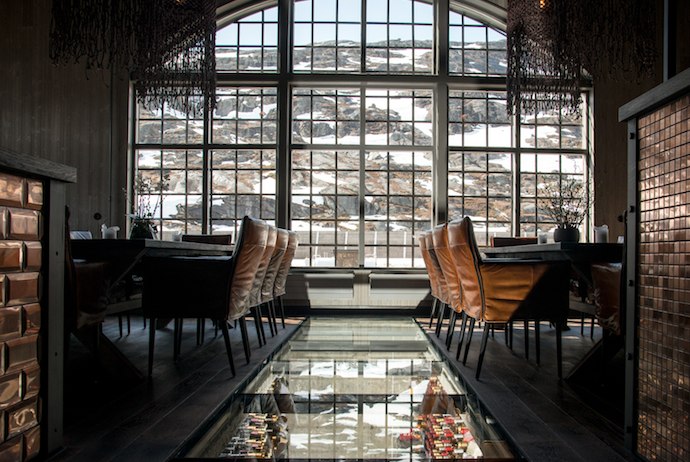 The hotel has an "earthy" feel: part of an old iron-ore train depot is incorporated into the building, with handmade wooden beams in the ceilings. And the 14 bedrooms here are probably the most comfortable rooms you'll find anywhere in Swedish Lapland.
The hotel's high-end restaurant serves food with Arctic influences and wines from its own cellar. And the experienced mountain guides here know the area like they know themselves.
So whether you're here for some heli-skiing, mountain-biking and trail running, or just hoping to relax and enjoy the views and location, this is a great place to make the most of a stay in the Arctic Circle.
Lapland Guesthouse
Kangos
Looking for a home away from home? This cosy guesthouse has a variety of rooms, all decorated to incorporate woodland vibes and a touch of local culture.
The guesthouse owner, Johan (always dressed in the same pair of reindeer skin trousers) is a fun and creative host.
Adventure seekers will love the many activities on offer, such as snowmobile tours, dog-sledding, ice-fishing, quad-biking and reindeer safaris.
Or you can spend your days chilling in front of the open fire or in the outdoor hot tub by the river. Either way, there's a calm and friendly feeling to this village and the guesthouse – it's perfect for a stress-free stay in Lapland.
Icehotel
Jukkasjärvi
In November each year designers from all over the world gather at the Icehotel in Jukkasjärvi and start building the hotel out of blocks of ice hewn from the nearby river Torne.
You can stay the night in the icy rooms or suites which all have different themes and designs, and the hotel itself is a museum where guided tours take place during daytime. This guide has info on how to visit without staying.
There's also an Icebar, while the excellent restaurant is in a warmer more traditional building and serves dishes featuring local influences and flavours of the north – the "Chef's table" is recommended, if your budget can stretch.
There are plenty of activities here too, such as ice-sculpting classes, moose safaris and white river rafting in summer, and the area is perfect for spotting the northern lights.
And the good news is that the hotel is now open year round, with cosy traditional hotel rooms on site, plus some year-round ice rooms, kept frozen by solar-power.
Geunja Sámi Eco Lodge
Ammarnäs
Welcome to a land of peace and quiet. Geunja is a secluded eco lodge in the mountains (the only way to get there is by boat or foot).
There's no electricity or running water, so be prepared for a hands-on Swedish Lapland experience with the local Vinka family, who invite you to share their Arctic lifestyle.
Food is prepared and cooked together, and guests help to wash the dishes, tidy up and get involved with the other activities that go with a true eco-lodge experience in Sámi land.
A visit here is good for the soul and heart, and guests get to experience an amazing feeling of togetherness.
In order that the surrounding nature and wildlife remain as untouched as possible, the Vinka family only welcomes twelve groups of guests a year and a maximum of 12 guests at any one time time. You can enquire about stays here.
Treehotel
Harads
The idea for this place came about when a group of architects went on a fishing trip to Russia – as they sat around the campfire, they started talking about their childhood dream of building tree houses.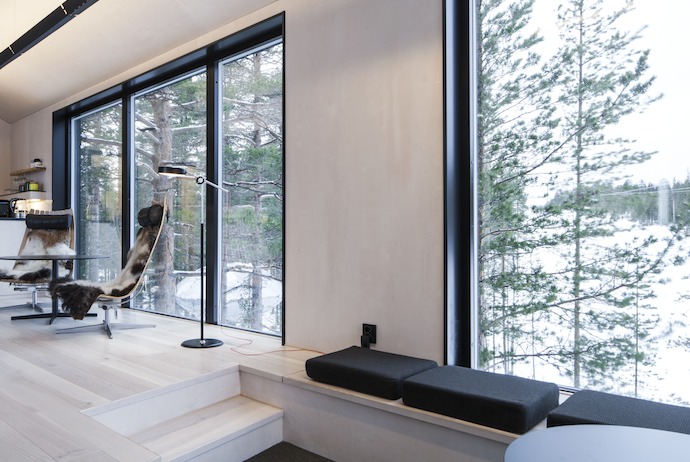 The result is Treehotel, where individually designed "tree rooms" are surrounded by untouched nature.
The rooms are suspended 4–6 metres above the ground, and all feature breathtaking views over the river Luleälven.
But the Treehotel experience goes much further than quirky design and great views. The restaurant serves dishes made from local ingredients such as reindeer and wild moose, and the activities include canoeing, hiking, horse-riding and bear-spotting.
If it's not on your bucket list yet, then add it…
Arctic Bath
Harads
If you're the type who likes to plan your holiday well in advance, check out the year-round Arctic Bath hotel, with rooms that float on the river Luleälven in summer and sit on the frozen ice in winter.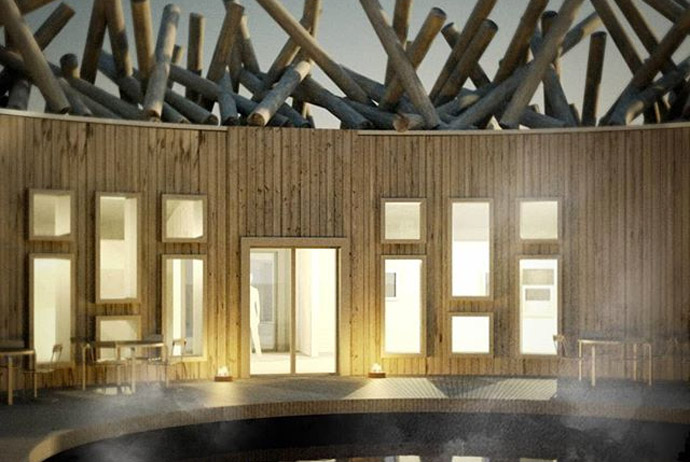 The hotel opens for its first guests in January 2020 and is already taking bookings. There's a big buzz around the hotel, whose design is inspired by the timber-processing era when felled trees were floated downriver.
The hotel will have six floating hotel cabins and six cabins on land, with a circular open-air spa, sauna and hot and cold baths also floating on the river.
See also:
The best hostels in Swedish Lapland
Spa experiences in Swedish Lapland