With almost 100,000 lakes in Sweden, it's no surprise that Swedes love nothing better than to head to the water for a refreshing swim. Many Swedes spend the summer in their lakeside cabins, but taking a dip in the depths of winter then warming up in a waterfront sauna is also a popular national activity.
And if it's too cold to swim, there's always kayaking, fishing, boat trips, paddle-boarding and even ice-driving on the lakes to keep you entertained. Not to mention hiking and cycling in the surrounded forests or mountains.
Yes, it was a hard job whittling 100,000 down to 12, but here are our some of our favourite lakes in Sweden.
Lake Vänern
Sweden's largest lake – and, in fact, the largest in the EU – Vänern is about 145km long and some 100m deep at its deepest part.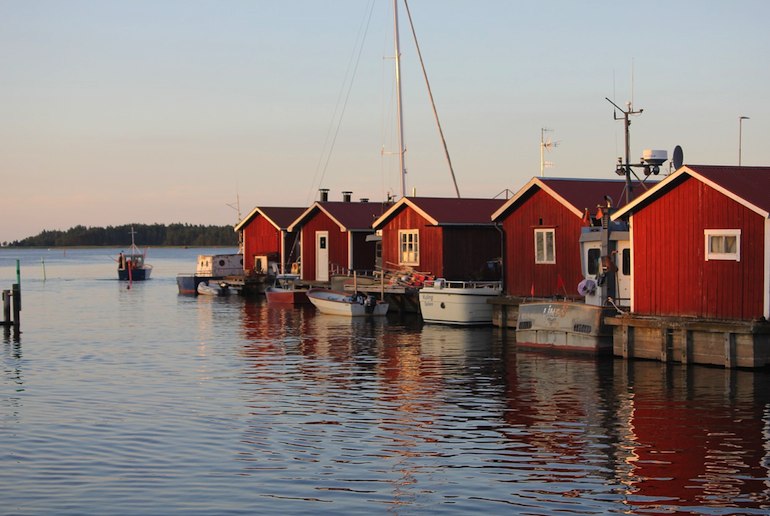 More like a sea than a lake, it contains some 22,000 islands which make up Europe's largest inland archipelago. Dominating the district of Varmland in southern Sweden, the lake is popular for sailing, swimming, kayaking and fishing, or simply chilling out along its shoreline of sandy beaches, cliffs and wetlands.
Its main hub is the pretty lakeside town of Karlstad, from where you can take boat trips and ferries out to explore the islands and coastline of the lake. Known as the Varmland Riviera, the sandy beaches around Karlstad are great for swimming with warm shallow water.
Where to stay
The Karlstad Swecamp Bomstadbaden campsite has cabins and mobile homes to rent in a shady campsite right by the lake, about 10km from the centre of Karlstad.
Lake Vättern
Sweden's second largest lake, Vättern is one of the country's most beautiful, with long sandy beaches and crystal clear water, superb for swimming.
Southeast of Lake Vänern and linked to it by the Gota Canal, Vättern's main town is the attractive medieval Jönköping, though there are also plenty of other appealing lakeside settlements to visit such as Gränna and the castle and abbey town of Vadstena.
Ferries run from Gränna to the attractive island of Visingsö. Alternatively, you can visit the pretty town of Hjo on Vättern's western shore, and head out onto the lake on a floating sauna.
Where to stay
Surrounded by oak trees, the appealing Visingsö Guesthouse is a short walk from the harbour on the island of Visingsö and has its own courtyard café .
Lake Mälaren
The huge inland Lake Mälaren lies just to the west of Stockholm. Its islands, inlets and waterways make a popular playground for the city's residents, who flock here to go sailing, kayaking, swimming, picnicking, hiking and exploring its wooded shores.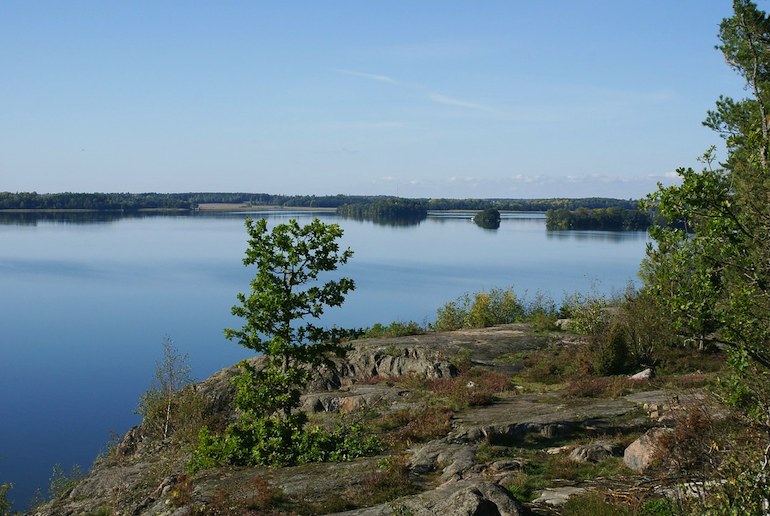 The main attraction is the ornate 17th-century Drottningholm Palace, home of the Swedish royal family, on the island of Lovön. Boat trips from Stockholm across the lake take about 50 minutes to reach the palace, which is open to public.
Other places worth visiting around the lake are the former Viking trading post of Birka, Sweden's oldest town, on the islands of Björkö, and the attractive town of Mariefred, with its impressive castle Gripsholm.
Where to stay
You can't get much closer to the lake than the quirky Utter Inn, with a cabin and terrace that floats on the surface of the lake and a bedroom below in an underwater cabin. So you can lie in bed and watch the fish swim by.
Lake Siljan
In the heart of the Dalarna region in centre of the country, Lake Siljan is the archetypal Swedish landscape. Surrounded by lush forests, rolling hills and dotted with small villages, it's a picturesque place, with a laid-back, low-key vibe.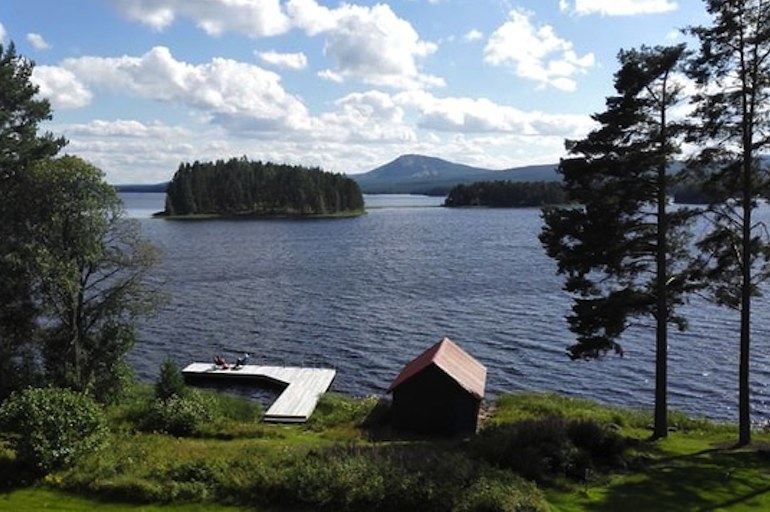 Sweden's sixth largest lake, Siljan is millions of years old and was created by a meteor crashing into earth. Today, its shoreline is dotted with appealing lakeside towns and villages, sandy beaches and wooden cabins.
To see the lake at its best, take a boat trip on the old steamship M/S Gustaf Wasa, which runs various cruises from the pretty village of Leksand to Rättvik and Mora.
Where to stay
This basic wooden lakeside cabin may be small and simple but it's right by the water's edge with its own jetty. The kitchen, bathroom and living room are in a separate building nearby, while the bedroom is on the waterfront with great views over the lake and Mount Gesunda.
Lake Torneträsk
High up in Swedish Lapland, Lake Torneträsk is some 70km long – a remote and unspoilt wilderness, surrounded by mountains and fed by gushing streams and waterfalls. Its western end stretches close to the Norwegian border, and the Abisko National Park abuts its southern shore.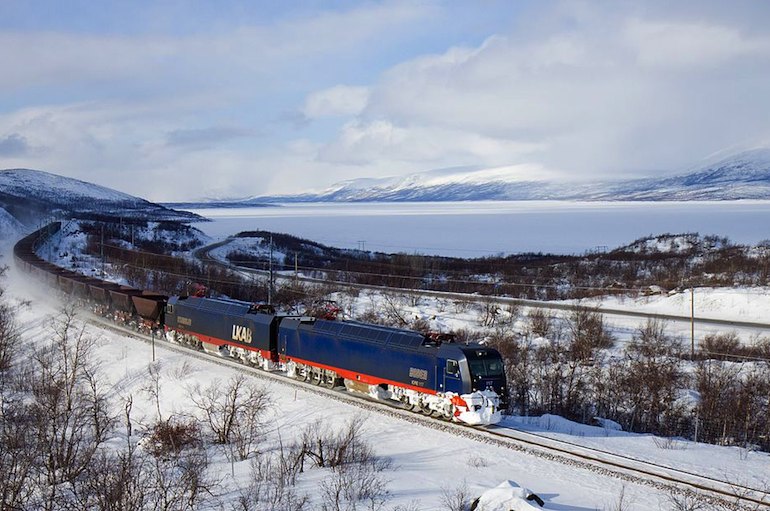 This vast unpopulated region is one of the world's best places to see the northern lights, and in winter the lake freezes over so you can walk over its icy surface, go ice-fishing, or take a snowmobile or take a husky tour across the lake.
In summer, there's great hiking in the region, with Sweden's best known long-distance hiking trail, the Kungsladen, starting from Abisko on the lake's southern shore.
Where to stay
Close to the lake, the Abisko Mountain Lodge has rooms and log cabins to rent, and can organize a variety of tours including dog-sledding and northern lights safaris.
Lake Storsjön
Its name means Great Lake and indeed, Lake Storsjön is an impressive body of water, containing some 150 islands and surrounded by forests and mountains.
Its indented coastline is dotted with villages but the lake's main settlement is the lively town of Östersund. From here you can swim, hire kayaks and paddleboards or take a boat trip on one of Sweden's oldest steamships, or a faster RIB ride across the lake.
Storsjön even boasts its own Nessie-style lake monster, called the Storsjöodjuret, which locals swear has been seen in the lake. Östersund's excellent open-air Jamtli museum has an exhibition dedicated to the monster, with eyewitness accounts of sightings and various attempts to capture it over the years.
Where to stay
The large Östersunds Camping is on the edge of town, near the lake with good value cabins, and next to a large water complex with slides.
Lake Åsnen
A huge lake in the south of Sweden, much of Lake Åsnen and its archipelago of more than a thousand islands is protected as part of the Åsnen National Park, Sweden's newest national park.
Its indented coastline of uninhabited islands and maze of inlets make it a popular place to explore by kayak, while the surrounding woodlands have plenty of bike trails and hiking paths.
With forests of pine trees and rare deciduous oaks, wetlands, mosses and lichen, the area around the lake attracts a wide variety of rare birdlife, such as ospreys and sea eagles, and is popular with bird-watchers – you may even spot otters and moose too.
Where to stay
Kärrasands campsite is in a lovely location right by the lake with plenty of tent pitches and some timber cabins in the woods.
Lake Hornavan
Sweden's deepest lake, Lake Hornavan, is surrounded by beautiful pristine forests and mountains in Swedish Lapland, just below the Arctic Circle. The dense forests around it are home to moose, bears and reindeer, and much of the surrounding unspoilt landscape is protected by national parks.
The lake's main town, Arjeplog, sits at its southern end and makes a good base for fishing, kayaking and hiking under the midnight sun in summer. In winter, when temperatures can get as low as -50˚C, you can ski or head out onto the frozen lake to do some ice-driving.
Where to stay
With great views over the lake, the Hornavan Hotell in Arjeplog has great outdoor lakeside hot tubs and can organize husky and snowmobile tours.
Lake Hjalmaren
Located in the central lowlands of Sweden, Lake Hjalmaren is the country's fourth largest lake. Its waters are clear and fairly shallow so warm up nicely in the summer, making it good for swimming, kayaking and sailing.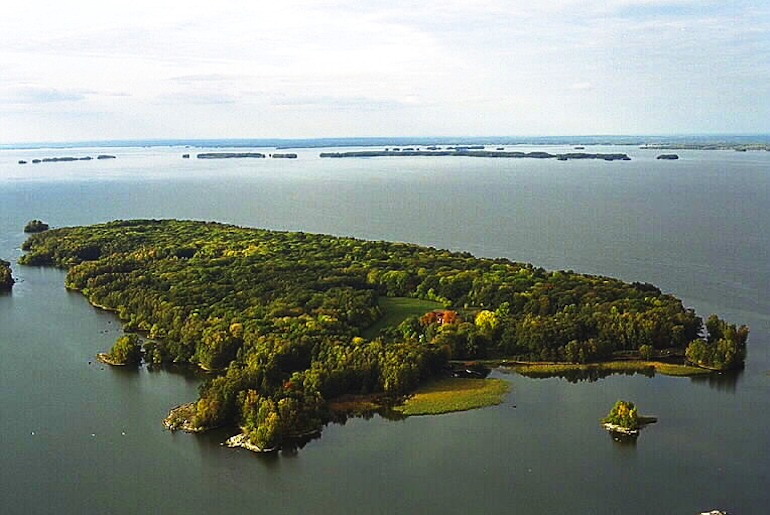 Boat trips head out onto the lake from Örebro, at its western end. This lively town has a Renaissance castle and a pretty open-air village museum, both worth a visit. Linked to neighbouring Lake Mälaren by a canal and surrounded by forests, the lake is a popular spot for the inhabitants of nearby Stockholm to come cycling, hiking and bathing.
Where to stay
Örebro's oldest hotel, the Elite Stora, has reasonably priced rooms, some overlooking the castle and river.
Lake Akkajaure
A man-made reservoir, Lake Akkajaure was created when the first Suorva dam was built in the early twentieth century.
One of Sweden's largest reservoirs, it's located up in Swedish Lapland and lies within the Stora Sjöfallet national park by the Norwegian border. Surrounded by forests and mountains, it's dominated by Mount Akka to the south, whose highest summit drops almost vertically down to the lake.
Where to stay
The hiking hut at Ritsem, run by STF, has great views over the lake and Mount Akka. It lies on the Kungsladen long-distance trail (for more on trekking the Kungsladen, click here) and is a wonderful base for hiking.
Lake Laisan
Surrounded by woods and hills, Lake Laisan lies at the southern end of the Kungsladen. There are sandy beaches along its shores, and though the water is never very warm, it's popular for kayaking and fishing.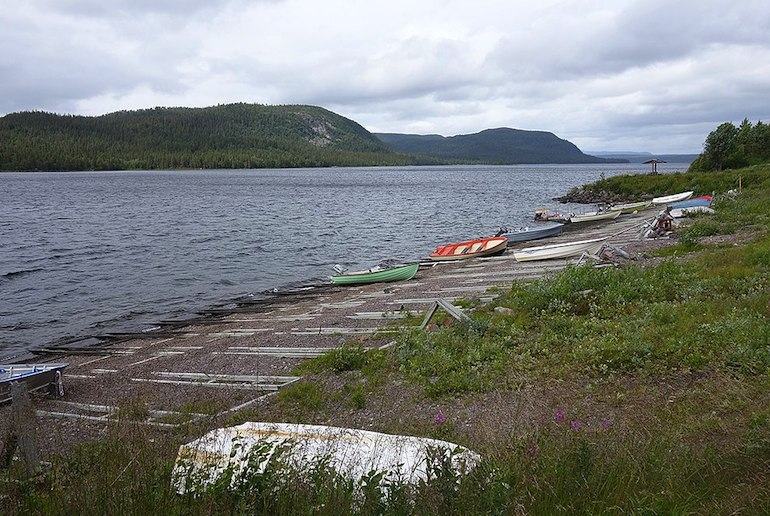 A pleasant, relatively flat cycle route of some 40km runs round the lake from the pretty village of Tärnaby – and, of course, there are plenty of opportunities for hiking.
Where to stay
The Hemavans Fjällcenter, run by STF, is near the lake, with hostel and hotel accommodation and an on-site sauna.
Lake Lyngern
South of Gothenburg, and close to the coast, Lake Lyngern is a picturesque spot with sandy lake beaches. On its northern shore you can find the Ramhultafallet waterfalls, which tumble into the lake from a height of more than 50m.
Some 20km long, Lyngern is surrounded by meadows and woods and is good for hiking, kayaking and fishing.
Where to stay
Right on the shores Lake Lyngern, this house has a large garden that stretches down to the water's edge, and comes with its own rowing boat.
See also:
The best places to visit on Sweden's west coast
Where to see the midnight sun in Sweden
The eight best cities in Sweden
Like what you've been reading? Get our best tips by email!