Considering its small size, Lund is bursting with things to see and do. And while most of the big museums and attractions charge admission fees, the city's sizeable population of penny-pinching students means that it's possible to have a good time without opening your wallet. Here are some of the best free sights and activities.
Go bouldering (or just hang out) in Stadsparken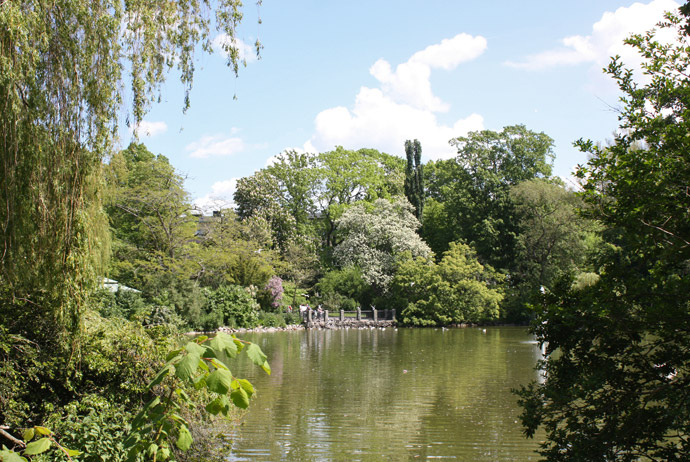 Green and peaceful, Lund's city park – Stadsparken – is the perfect place to chill out on summer days. A 10-minute walk south of the city centre, it's centred on a big lake where locals come to feed the ducks.
Drinks and snacks are served at a kiosk on the park's western edge. The circular fountain here is a popular meeting point, and big hammocks swing from some of the trees nearby. The whole western side of the park has recently been remodelled, and now has an excellent climbing wall that's perfect for bouldering. There's also an outdoor gym and public volleyball courts.
Wander through the old part of the uni
You don't have to be a student to have a look around the oldest and most beautiful part of Lund's centuries-old university. The grandest buildings are right in the centre of town, close to the cathedral.
The main block, designed by Swedish architect Helgo Zetterval in classical style, was opened by King Oscar II in 1882 and faces a beautiful square. The heavy wooden door is often left unlocked – if it's open when you arrive, take a peek inside: a huge chandelier hangs in the middle of the beautiful atrium. Around the corner from the main university building, look out for the tall round tower of Kungshuset (the King's Building), parts of which date back to 1584. These days, most of Lund's university buildings are northeast of the city centre.
Take a look inside the cathedral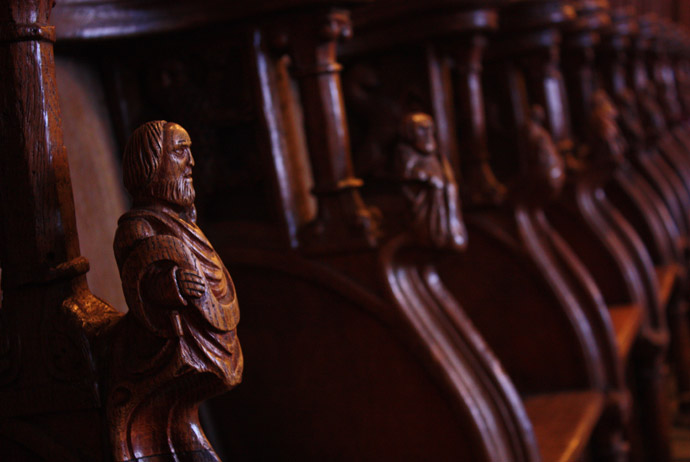 If a walk around the uni has piqued your interest for old buildings, make time for a look inside Lund's fantastical cathedral – one of the most visited churches in Scandinavia and still the city's most recognisable landmark. It's free to get in, and during the summertime there are also free tours. Otherwise, you can use our guide to the cathedral to find your way around. Be sure to check out the dark and dingy crypt, where some of Lund's most notable figures – including one of the university's founders – lie buried.
Dive into Lund's free galleries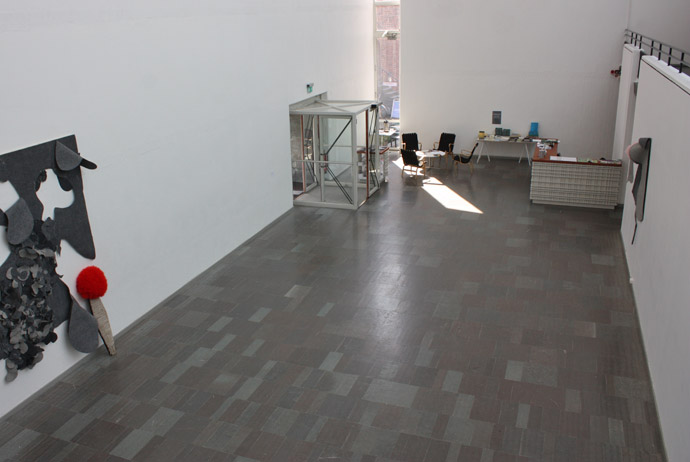 A couple of Lund's best art galleries are free to visit. Start at Lunds Konsthall, a big modern art gallery whose cavernous halls feature just one or two pieces at a time, covering themes such as feminism and the human body. Right outside the door, the wonky medieval building called Krognoshuset houses similarly modern installations in much more atmospheric surroundings.
You'll find small commercial art galleries dotted around the city – their aim is to sell paintings (often for ludicrous amounts of money) but there's nothing to stop you having a look inside if something in the window catches your eye.
Go window shopping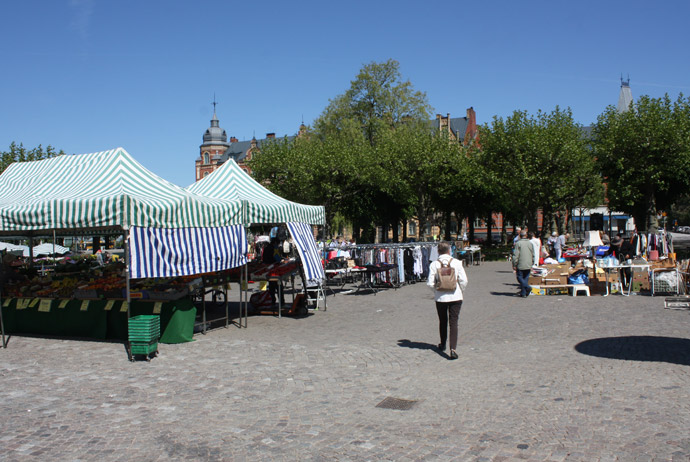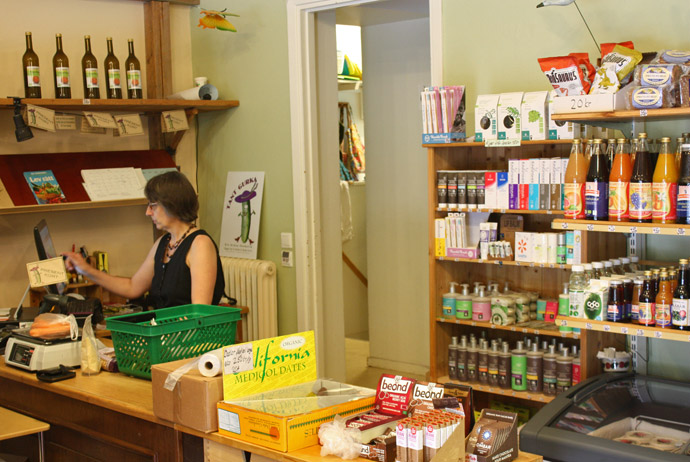 Locals' love of all things design makes Lund a great place to go window shopping. Apart from the commercial art galleries mentioned above, you'll find design-focused gift shops on the streets around the cathedral. Local, ethically sourced food is also a big deal: check out Tant Gurka at Byggmästaregatan 11B (just west of the train station), which stocks all manner of healthy grub, including locally grown veggies. Saluhallen, Lund's indoor food market, is packed with gourmet food stalls.
Drottens Kyrkoruin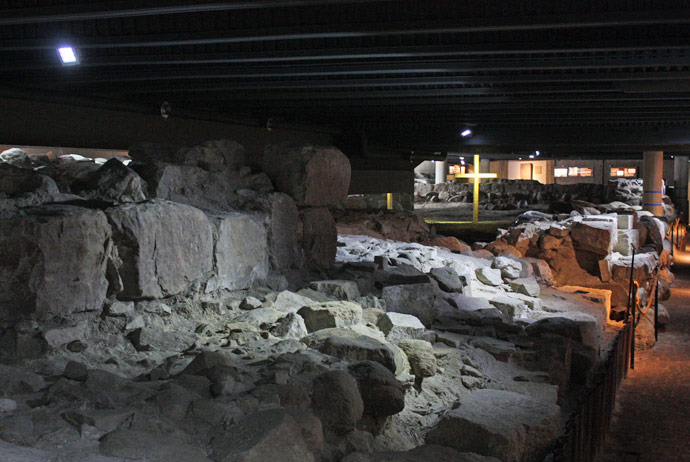 Hidden below an Italian restaurant in the centre of Lund, the ruins of this old church are free to look around. Happily, there's rarely anyone else there to spoil the eerie quiet, which makes this one of Lund's most intriguing and rewarding historical attractions. The entrance is a bit tricky to track down, unless you know exactly where you should be looking; our full guide has a handy explainer and map to help you find your way.
Kick back in the botanical gardens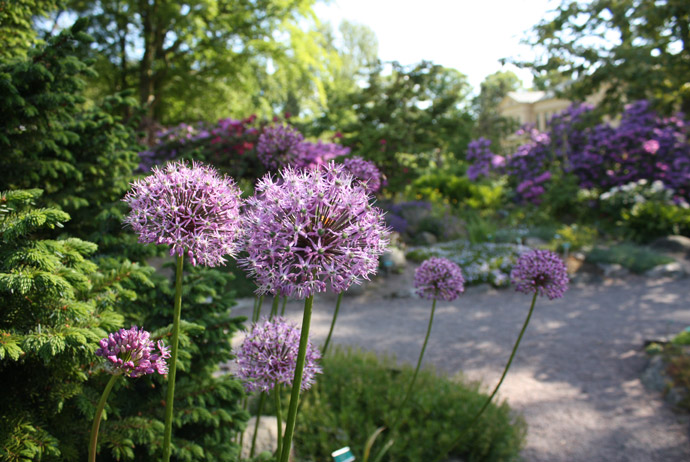 Lund's botanical gardens burst into life during the summer but are worth a visit at any time of the year. More than 7000 different plant species call this place home, including tropical shrubs and flowers that thrive inside the muggy glasshouses. The collection here is so big that the botanical gardens are still used for teaching the conservation and horticulture courses at Lund University. In summer, the little café up near the greenhouses is a great place for a cup of coffee.
Need somewhere to stay in Lund? Here's our pick of the best hostels and hotels.