A fair old trek from the centre of town but handy for the main university campus, No 1 Guesthouse has friendly owners and a couple of even friendlier dogs.
The house is on a quiet residential street among some huge private homes – big brick houses like these are rare anywhere in Sweden, but especially in built-up areas.
Rooms inside the homely guesthouse are big and bright with en-suite showers and baths. They're clean, but they do look a tiny bit worn around the edges.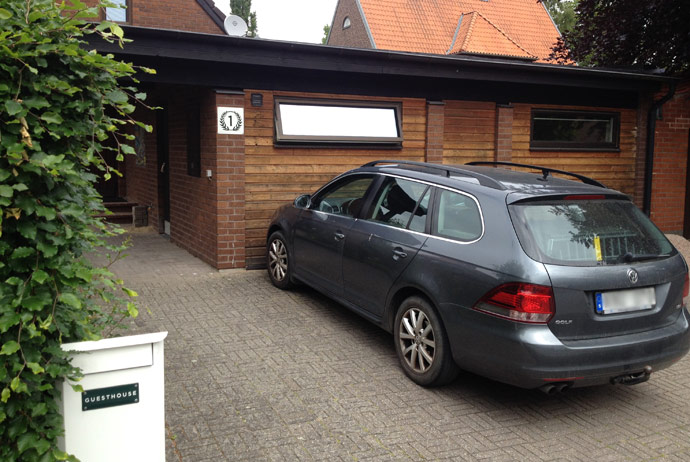 We were quoted 1000 SEK for a double, which seems high compared with similar places in the city centre. However, this might still be an okay option if you need to be near the university and would rather not mess around with transport into and out of town.
Guests staying here get use of a separate lounge area, and breakfast is included with the rates. One very handy thing about this place is that there's free parking right outside the door. If you need a bike to get around, there are a couple of rental stations located within easy walking distance of the guesthouse.
This isn't the best value place in Lund but if you want the chance to get a feel for life outside the buzz of the city centre (and don't mind being greeted by some gleeful little dogs) it's not a bad choice.
No 1 Guesthouse
Studentgatan 1
Lund
+46 461 311 12
guesthouse.se
Last updated: July 2015