If the walls at Mayfair Hotel Tunneln could talk, they'd share some interesting tales. Warriors, noblemen and governors are all thought to have spent the night here, as is the 18th-Century Swedish king Gustav IV Adolf. Hell, even The Beatles have visited.
In the absence of talking walls, the hotel's management have done a sterling job of covering the entire place in written tales about the building's past.
Along the stairwells and corridors are framed newspaper articles recalling the hotel's big moments, like when the 14th-Century cellar was turned into a pub (it's now a restaurant).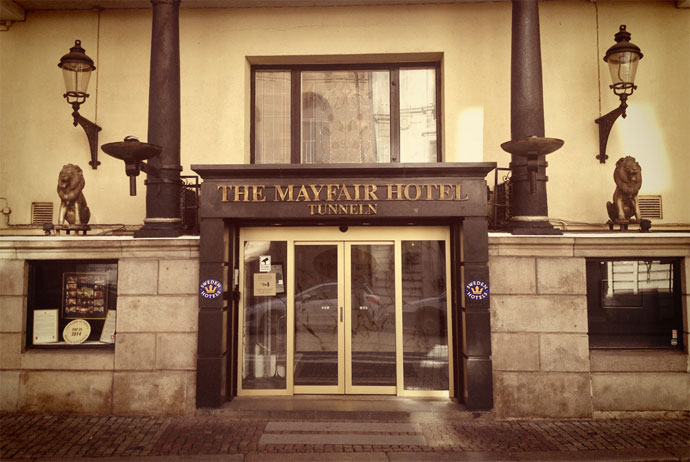 Over time, parts of the building have been used by different businesses before being joined clumsily back together. This means that getting about the place can feel like finding your way through an historic maze – the narrow corridors seem to zigzag, and to get to some of the rooms you have to go up and down several small sets of stairs.
At the middle of the hotel there's a pretty courtyard. Some of the rooms have balconies that look out over this shared space, while others have smaller windows facing the street. All of the rooms are slightly different – some have wonky wooden beams on the ceilings or other unusual architectural features, so ask to see a few when you check in. The rooms we looked at were super clean and smartly decorated.
We think this is one of the best-run hotels in the historic part of Malmö, and one of the most interesting too – you could easily spend half an hour or so wandering around admiring the old paintings and higgledy-piggledy architecture. Otherwise, there are lots of interesting sights just outside the door.
---
Make a booking now
---
Mayfair Hotel Tunneln
Adelgatan 4
Malmö
+46 401 016 20
mayfairtunneln.com
Last updated: October 2014