Taking up a gently sloping plot just to the north of Kiruna's centre, Camp Ripan has places to pitch a tent, plus more than 80 self-catering cabins.
They're arranged in neat rows and done up like hotel rooms (you won't need to bring your own sheets and towels if you stay in one of these, and you'll get breakfast thrown in).
There are a few different types of cabin to choose between – the smallest ones are like fairly typical hotel doubles, while the larger ones have their own kitchen area and a separate room with a bunk bed that drops down from the wall. These larger cabins are ideal for couples with kids.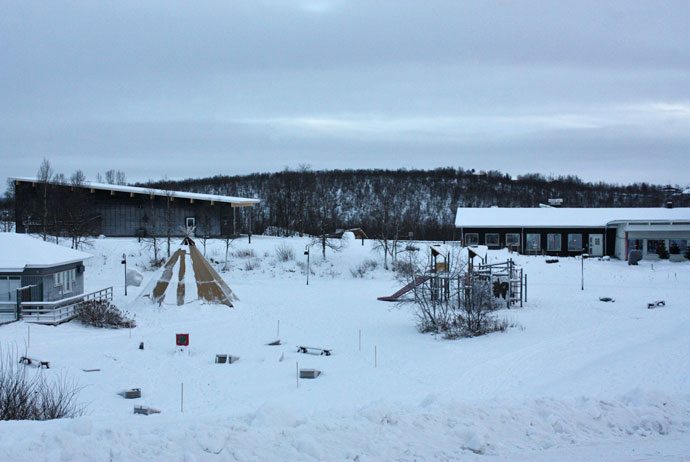 Onsite facilities at Camp Ripan are really good – there's easy parking and the main building, just short walk away from the cabins, has a restaurant serving a menu that changes according to the eight traditional Sami seasons.
Another building on the same site houses a spa complete with its own gym, plus saunas and pools (one of them is outside, if you're brave enough to take the plunge).
If you're interested in escaping the city on the cheap, there's a well-signed 'midnight sun trail' that snakes away from Camp Ripan and out into open countryside, with great views along the way. Just follow the signs from the car park.
Campers at Camp Ripan get use of showers, toilets, a kitchen and a laundry room. Caravans are also welcome; electric hook ups available on request. Engine warmers are also available for your car if you're arriving in winter and want to keep things from freezing up.
Camp Ripan
Campingvägen 5
Kiruna
+46 980 630 00
ripan.se