Comfort Hotel Arctic is a fairly old hotel that's been freshened up to bring it into line with the rest of the Nordic Choice brand.
It's on the corner of two streets near the train station, making it a good pick if you've just arrived in town or are planning to head off early the following morning. Rates include breakfast and are actually pretty reasonable – for Luleå, anyway.
The rooms at Comfort Hotel Arctic are comfy and come with all the facilities you'd expect from a decent mid-range chain hotel; all have nice wooden floors and the beds are topped with fresh white sheets.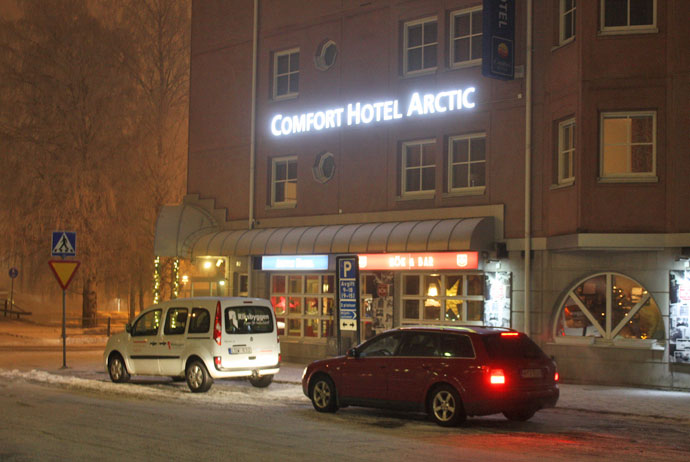 The double rooms we looked at were almost identical, apart from the colour schemes which run from olive green to wine red. There are deluxe rooms too, which are more expensive but add a little bit more room.
Up on the hotel's sixth floor you'll find a 'relax' area with a sauna and an exercise bike, while the ground-floor lobby has free tea and coffee on offer throughout the day (biscuits included). You can also buy beer and wine, if you don't fancy braving the cold to get to one of the city's bars.
Discounts are available for longer stays, so it's worth checking ahead if you think you'll be in town for a while.
Comfort Hotel Arctic (Comfort Hotel Luleå)
Sandviksgatan 82
Luleå
+46 920 109 80
nordicchoicehotels.se