You might imagine that Lund, a city that attracts thousands of students, would have a whole bunch of hostels to choose from. Not so.
Now that the quirky old train hostel has shut up shop, Winstrup Hostel is the only real budget choice in the entire city. Fortunately it's a great place to stay, with some of the best bunks we've slept in anywhere in Sweden.
The hostel is located on a quiet cobbled lane in the city centre, an easy stroll from the train station, the cathedral and the central museums. There's also a supermarket a few hundred metres away, along with a branch of Systembolaget in case you fancy getting a few beers in. For other eats and drinks, there are some cool cafés, bars and restaurants nearby.
Dorms here are bright, clean and spacious. Instead of having regular, open-sided bunks, they're kitted out with neat, pod-like sleeping spaces. Each bed has its own reading light, plus a plug socket so you can load up your computer or phone while you sleep. There's also a curtain that you can pull across the bed so you don't get woken up when some twit switches the light on at 5am.
Our dorm had eight beds but thanks to the clever layout, which split the room in two, it felt more like a four-bed dorm. Big metal lockers were available in each half of the dorm but you should remember to bring your own padlock if you want to keep things locked up while you're sleeping or wandering around town. We had only two small gripes, noise-wise – the door into the dorm was a bit squeaky, and the kids at the preschool nearby start chattering quite early in the morning.
A big bonus with this place is that, unlike at a lot of Swedish hostels, bed sheets and daily dorm cleaning are included in the price. These small things give the whole hostel a nice sparkly clean feel, and we can't help thinking that more budget places in Sweden should probably follow suit.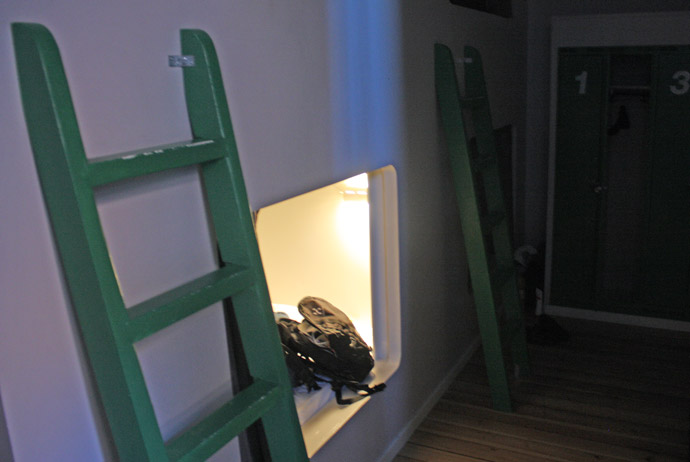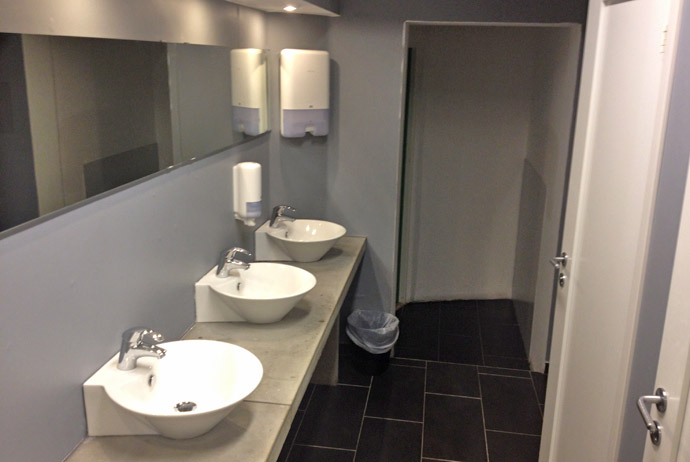 Bathrooms at Winstrup are all outside the dorms and have a bit of an unusual set up. Rather than having separate areas for men and women, all of the bathrooms are mixed, but the actual toilets and shower rooms inside are completely private. The only time you might see other people is when brushing your teeth at the sinks.
The kitchen is a good size and is kept looking fresh by the owners, who seem to spend every morning scrubbing and cleaning to make sure everything's in order. You can pay extra for breakfast here if you want – it's simple stuff like bread, cheese, ham and coffee, but you can eat and drink as much as you like.
One thing Winstrup Hostel is missing is a decent common area. You can hang out in the dining area, but it's a little dark and the seats aren't all that comfy.
Girl travelling solo? Female-only dorms are available on request. Note that if you make a booking here you'll most likely have to check in at Café & Crêperie Oskar first – it's a short walk away at Klostergatan 14c.
---
Make a booking now
Get the best rate on Booking.com
---
Winstrup Hostel
Winstrupsgatan 3
Lund
+46 723 290 800
winstruphostel.se
Last updated: June 2015