Fancy spending a night in the slammer? Well, at this former prison on the island of Långholmen, you can.
Set among gorgeous parkland, this is one of the most unusual places to stay in Stockholm. Built in the 1880s, the high-security prison housed some of Sweden's most violent criminals, and has a bit of a dark history.
The last-ever Swedish prisoner to be executed met his grisly end under the guillotine here in 1910 (11 years later, the country abolished peacetime executions altogether).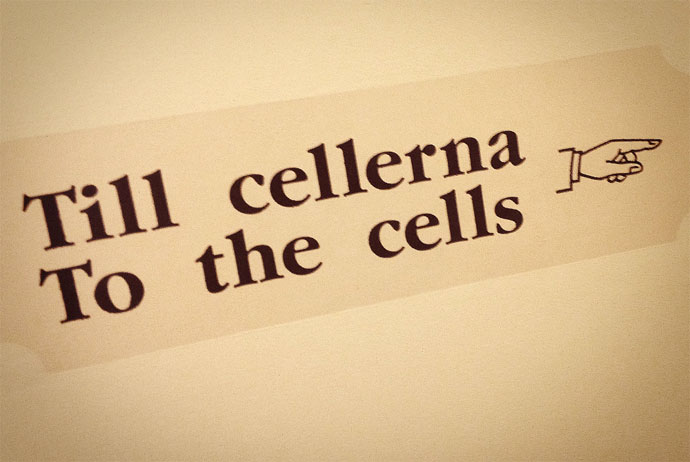 Much of the original prison structure remains – you can still see the high outer walls and the watchtower where guards would have been stationed to keep an eye out for runaways.
Inside, the cells have been converted into comfortable guest rooms. As you'd expect, they're not exactly spacious – but they are fresh, clean and comfortable, having been recently refurbished. The tiny, two-bed hotel rooms around the main cellblock are the best, opening out onto a big atrium – the kind you've seen in a million prison dramas.
There are also very clean, hostel-style rooms in a separate wing, which feels a bit less authentic than the main part of the prison, but is still more fun than a regular hostel. These rooms have two or four bunks each, and share showers and toilets along the corridor. Unlike the hotel rooms, these don't include bed sheets or room cleaning as standard.
In this part of the hostel you'll find exhibits showing what life was like during the prison's early days, along with pictures of some of the people who were held here. Guests have access to a good self-catering kitchen and can pay extra for breakfast if required. As Långholmen Hostel is a fair walk from the nearest supermarket, the reception desk sells a few essentials.
Before checking out, be sure to have a look around the hostel's museum (open daily 11am–4pm).
Prices are higher here than at most other hostels in Stockholm but discounts are available for STF and Hostelling International members.
---
Make a booking now
Get the best rate on Booking.com
---
Långholmen Prison Hotel Stockholm
Långholmsmuren 20
Långholmen
Stockholm
+46 872 085 00
langholmen.com
Last updated: October 2014