This simple hostel on the northern edge of town looks like it hasn't been updated since the 1980s, but is an okay choice if you want to keep costs down and don't mind a bit of a walk back into the centre.
STF Hostel Kiruna is actually part of a high school complex and has rooms spread between a couple of large brick buildings. The twin and single rooms in the main block aren't bad, but noise can be a problem in the outbuilding where the cheaper rooms are located – especially if your visit happens to coincide with a school trip, like your reviewer's did.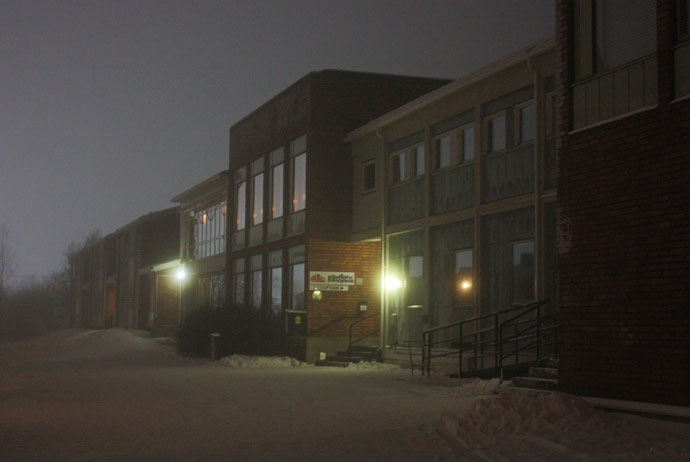 Guests staying at the hostel get access to a sauna and communal self-catering kitchen, which provides a cheap alternative to Kiruna's restaurants (if you'd rather not make your own dinner there's a restaurant at Camp Ripan, further along the same road).
If you're in Kiruna and northern Sweden to see the northern lights, you'll want to know that your chances of seeing them from the windows here are practically zero, thanks to the sports ground just across the way, which leaves its floodlights on late into the night. Not a big deal really, as you'll want to get out of the city for the best chance of seeing the northern lights anyway, but it does mean you'll have to get dressed for the cold and walk away from the hostel just to see if the sky is cloudy.
Note that this hostel is sometimes also referred to as Malmfältens Logi & Konferens – it's the same place. STF members get a 50 SEK discount.
STF Hostel Kiruna
Malmfältens Folkhögskola
Campingvägen 3
Kiruna
+46 980 675 00
svenskaturistforeningen.se