Sweden's northernmost city, Kiruna is the main tourist hub in Swedish Lapland. Way up in the Arctic Circle, it's a great place to base yourself for trips out into rural Lapland, where you can go dog-sledding, skiing and get some of the country's best views of the northern lights.

Why visit Kiruna?
Right in the heart of Sami country, Kiruna is a good place to learn more about the traditional culture on a Sami reindeer tour. And of course there's no shortage of other outdoor activities on offer, including ice-fishing, dog-sledding and snowmobile tours.
In fact, the area around Kiruna boasts 1500km of signposted snowmobile trails, plus around 8000 snowmobiles and 3425 sled dogs, so there are plenty of ways to get around the snowy landscape. It's also a short distance from one of Sweden's best-known tourist sites, the Icehotel.
Rebuilt from local river ice each winter, staying here is a real bucket-list experience, so it's worth saving up your pennies and spending the night here if you can.
However, the most unusual thing about Kiruna is that it's currently being moved some 3km to the east. Right beside the world's largest underground iron ore mine, Kiruna is at risk of falling into the void below, so the entire city is being demolished and should be rebuilt in its new location by 2035. Even the church is being dismantled and carefully reassembled in the new town.
For many people the big reason for visiting Kiruna is to see the northern lights. The city is far enough north to offer frequent light shows, and it also has a good airport, making it quick and easy to reach from Stockholm.
To get the best views of aurora borealis, though, you'll need to leave the bright lights of Kiruna behind and explore the nearby countryside.
You can either go under your own steam, or take one of the many tours on offer such as this husky tour, or this northern lights photography tour.
How to get to Kiruna
Although it's a very long way from Stockholm – some 1230km to be precise – it's still worth making the trip to Kiruna, especially if you make the journey part of the adventure. Here are the main options:
By train
The cheapest, most comfortable and probably most interesting option is to take the direct night train which leaves Stockholm's central station at about 6pm and arrives in Kiruna at around 9.30 the following morning.
Tickets can be bought online and start at around 465 SEK for a non-changeable, non-refundable seat, or around 845 SEK for a fold-down bunk in a six-seater cabin.
Unless you book a long way in advance, you're likely to pay considerably more for your trip – one-way fares of 1200 SEK are not unheard of. 
If you opt for a sleeping carriage, you can choose either a mixed or single-sex cabin. If there are two of you, you may want to splash out and get a two-bed cabin with its own shower and toilet – access to a lounge and breakfast included – though this will cost about double the price of a shared cabin.
A slightly quicker option is to take the day train from Stockholm at about 6.20am which gets into Kiruna some 14 hours later. However, it's more expensive than the night train, only an hour faster and you'll need to change twice, at Umeå and Boden, so it's only real advantage is that you get to admire the passing scenery in the daylight.
Both day and night trains are covered by Interrail and Eurail passes (more on those here), but you will need to make a seat or bed reservation in advance.
While Kiruna is in process of being moved, trains are running into a temporary station, some 2km north of the city, until the new permanent station is built. Free shuttle buses run from the temporary station to Kiruna bus station in the city centre.
By plane
Of course, the quickest way to Kiruna is by plane, though it's unlikely to be that cheap. It's a 90-minute flight from Stockholm's Arlanda Airport to Kiruna Airport, some 10km outside the city. Airport transfer buses meet all flights and charge around 110 SEK for the 15–20 minute journey into the city centre.
Both SAS and Norwegian fly from Stockholm to Kiruna, with at least two flights each day, more in peak season. Sale prices start at around 499 SEK for a single non-refundable, non-changeable flight, but of course once you've added luggage, seat reservations and any kind of flexibility you'll end up paying considerably more. One-way fares of around 1600 SEK are fairly typical, especially at short notice.
By car
If you really fancy a bit of an adventure, renting a car is a great option. Just be prepared for a very long journey – driving will take you between 14 and 16 hours, depending on the traffic.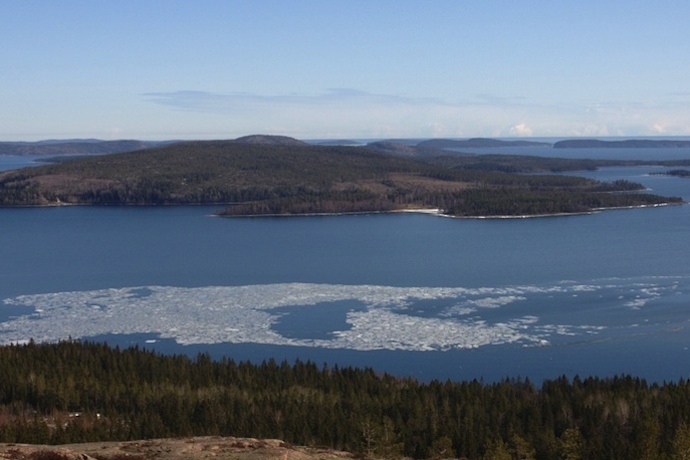 You should also expect long stretches with nothing much but forests to look at, especially if you take the E45 up through the middle of the country.
A slightly quicker alternative is to take the E4, which roughly follows the coast. It's also the more scenic route, passing along the Höga Kusten (or 'High Coast'), the world's highest coastline, though a landscape formed during the Ice Age and now protected by Unesco heritage status.
A good stop-off en route is the Skuleskogen National Park, just a short detour off the E4, where there are some awesome hikes and trails, plus dramatic views over the islands and coastline of Gulf of Bothnia.
If you're heading north during cold weather, be sure to brush up on these winter driving tips.
By bus
It's no cheaper than the train, and the journey takes at least 20 hours, so there's no real advantage to taking the bus. What's more, there's no direct bus between Stockholm and Kiruna, so you'd end up having to change at least twice, at Piteå and Luleå.
Taking the bus is really only an option if you're planning to spend a long time road tripping through Sweden and are happy to build in a couple of overnight stops. 
FAQ
How long does it take to get from Stockholm to Kiruna?
The quickest way is to fly, which takes about 90 minutes. The train takes 14–15 hours, and the bus a bum-numbing 20 hours.
Driving straight through, you can do the journey in about 14 hours but, of course, you'll need to factor in rest stops on the way.
Which is better, the sleeper train from Stockholm to Kiruna or the day train?
The sleeper train is cheaper than the day train, especially if you factor in the fact that you're saving a night's accommodation, and it also goes direct.
Travelling by day, you'll have to change trains twice, though the journey is an hour faster overall.
The day train's real advantage, however, is that you get to see all the beautiful scenery that you're passing through.
What is the drive from Stockholm to Kiruna like?
The first stretch from Stockholm to Umeå is along fast dual carriageway for much of the way. Parts of the route are very picturesque, such as the section between Härnösand and Örnsköldsvik.
However, it's also worth bearing in mind that there are miles of rather dull motorway to cover too, particularly the stretch around Umeå.
Beyond Luleå, the road becomes smaller and quieter, and the scenery  starts to be more interesting with lots of lakes to stop off at, and even ski stops in winter.
See also: 
Seeing the northern lights in Sweden
Winter activities to try near Kiruna
Dog sledding in Sweden
Northern lights husky tour near Kiruna
Like what you've been reading? Get our best tips by email!