Opened in 1923 in a bid to shake off Gothenburg's reputation as a boring city, Liseberg is now Scandinavia's biggest and best amusement park. Few foreigners have ever heard of it, but it's actually one of Sweden's most visited tourist attractions – easily beating high-profile sights like Stockholm's Abba Museum in terms of sheer numbers.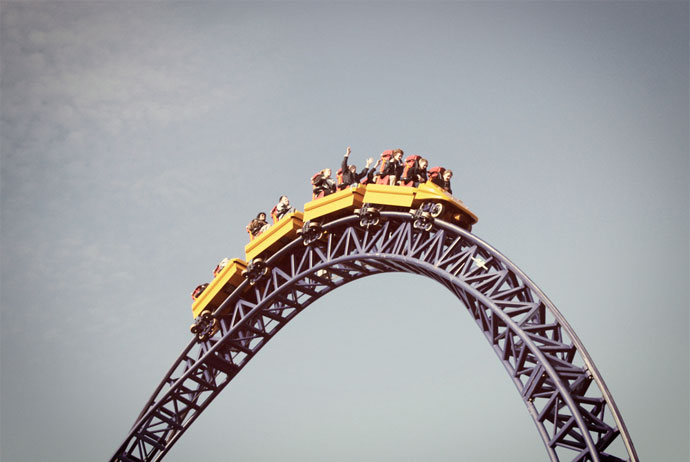 It's easy to see the appeal: the park has dozens of cutesy fairground rides, a couple of world-class scream rides and rollercoasters, plus themed bar-restaurants, accommodation and a couple of top-notch concert venues. The whole package is wrapped beautifully by landscaped gardens full of topiaries and sculptures.
Unusually, the theme park sits right in the heart of the city, which means you can sometimes hear the screams of giddy thrill seekers as you wander the streets of the surrounding neighbourhoods.
Liseberg has two distinct seasons. In the summertime (late April–early October) all of the big rides swing into action, and the park stays open late to take advantage of the long evenings.
The park then closes until mid November, when it re-emerges from the dark as a winter wonderland festooned with Christmas lights. The vast majority of the good rides are closed at this time of year, with the park given over to a big festive market selling hot spiced wine (glögg), chewy salt liquorice, and lots of Christmassy handicrafts.
Planning your day at Liseberg
You have to pay to enter the park – after that, there are a few different ways to pay for the rides and other attractions.
Best for scaredy cats
If you just feel like spending an hour or two inside the park to see what it's like, and don't fancy going on any whizzy rides, the best option is to buy the basic entry ticket (entrébiljett). This will get you through the gates and nothing more, but you can buy ride coupons inside if you spot an attraction that you really want to try.
Total cost: 95 SEK
Best for curious cats
The next cheapest option is to buy a booklet (häfte) of 16 coupons at the same time as your entry ticket. This will allow you to take a limited number of rides within the park (each ride costs between 1–4 coupons). As a bonus, you'll get two free spins on the Wheel of Fortune-style games dotted around the park. Choose a number and if it comes up at the right time, you'll win more chocolate than you could realistically hope to eat in one sitting.
Total cost: 400 SEK
Best for crazy cats
Want to do the lot? Ask for an all-in-one pass (allt i ett), which gives you admission to the park and free rein to try all of the rides as many times as you like – queues permitting, of course. On that note: if you buy your all-in-one pass online before you arrive at Liseberg, you'll get an express pass thrown in for free, allowing you to jump the worst of the queues. This is well worth the effort as during busy periods the queue times for some of the big rides can exceed an hour each, seriously limiting the fun factor.
Total cost: 440 SEK
The rides
Of the 40 or so rides at Liseberg amusement park, there are a few that really stand out. Balder is one of the world's best wooden rollercoasters – a genuine white-knuckle ride that feels far faster than it really is. The terrifyingly tall ride called Atmosfear is also worth trying. It climbs 146m into the air, providing riders with amazing views across the city, before dropping them in a complete, scream-inducing freefall. The newest rollercoaster, called Helix, hits 100km/h.
It's not all about adrenaline though. Kaninlandet (rabbit land) is designed especially for young kids, with loads of lazy boat and train rides.
Staying at the park
Liseberg has a whole bunch of accommodation options to choose from. There's a campsite, a themed bed and breakfast, a hostel, a four-star hotel and a 'village' full of self-catering villas. None of these options is especially cheap but there are perks; sometimes guests get access to the park an hour before it opens to the general public. Otherwise the nearest hotel is Gothia Towers, which has fantastic views over the theme park. If you're looking for a cheap hostel in the area, try Le Mat.
Live music at Liseberg
Swedish stars and major international rock, pop and hip hop acts regularly play on Liseberg's biggest stage (Stora Scenen). Listings aren't always published in English but you should be able to get an idea of who's playing and when the gigs are by using the Swedish version of the website. You can call to book tickets in English using the telephone number provided below.
Getting there
The nearest tram stops are Korsvägen and Liseberg
Liseberg amusement park
Main entrance on Örgrytevägen
Gothenburg
+46 314 001 00
liseberg.se
Hours vary depending on the season
Last updated: July 2016
Like what you've been reading? Get our best tips by email!