Until a few decades ago, the old working-class district of Haga was a down-at-heel suburb best known for its rowdy bars and poor-quality housing. Now it's one of the prettiest areas in the whole city, and one of the best places to get a feel for the Gothenburg of old.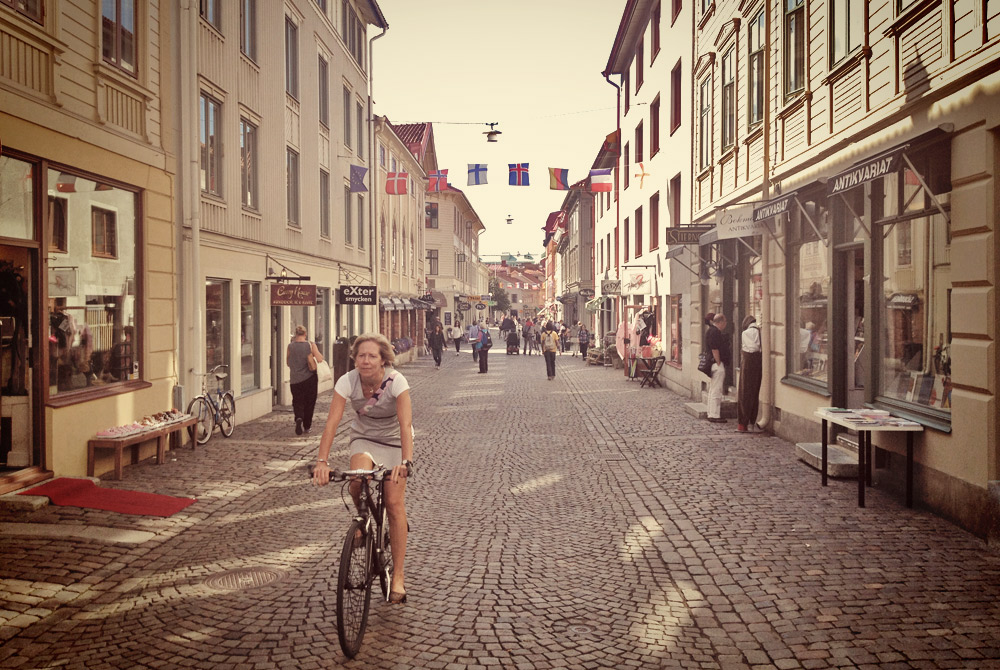 Many of the attractive buildings that line Haga's cobbled streets were designed to accommodate local workers. What you see today is just a fraction of the number that occupied this part of town until the 1960s, when a concerted bulldozing campaign was launched to help improve living standards.
Fortunately some of Haga's finest buildings were spared, and many of these are now home to cosy cafés and independent shops selling clothes, books and antiques. In summer and winter, it's a lovely area to explore.
As you wander around absorbing the historic atmosphere, notice how the bottom floors of many houses are built of stone, while the upper levels are wooden. These properties, known as landshövdingehus (governors' houses), were designed to circumvent a local fire-safety rule that prevented wooden houses from exceeding two storeys in height.
Haga Nygatan, the main street connecting Sprängkullsgatan with Linnégatan, is invariably packed out with a mix of tourists and wealthy locals sipping coffee at the many cute pavement cafés.
A lot of these places sell plate-sized kanelbullar (cinnamon buns), which have become something of a local speciality. For many, tucking into one of these is an essential part of a visit to Haga, while for others it's a touristy gimmick. Either way, we feel we should say that you can get cheaper and equally tasty cinnamon buns at cafés across the city – here's our selection of Gothenburg's coolest cafés.
Summer flea markets regularly take place along Haga Nygatan, and in harvest season (roughly August–Oct) there's a farmers' market every Saturday.
Getting there
Trams 1, 2, 3, 5, 6, 9, 10, 11 and 13 call at Järntorget, on Haga's western edge. Trams 1, 3, 5, 6, 9, 10, 11 and 13 stop just east of Haga at the stop called Hagakyrkan.
Last updated: September 2014
Like what you've been reading? Get our best tips by email!