For the most part, Gothenburg is a place of trendy cafés, classy seafood restaurants and high Nordic fashion. Wander off the beaten track a little, though, and that sophistication can give way to a wilder, geekier side.
This is especially true in May, when the annual Geek Pride Parade spills out onto the cobblestones and locals swap neutral palettes for frilly pink dresses, steampunk goggles and stormtrooper helmets. Wander down the street after your afternoon fika and you might just stumble upon Sailor Moon.
Along with this annual geek-tacular, there are a few year-round shops and attractions catering to a more nerdy clientele. Whether you're a board game geek, an otaku into collectibles, or more of a science geek who loves looking at mammoth skeletons, there's something for you in Sweden's second-biggest city.
The best part is that most of these places are cheap or totally free, which means they're budget-friendly, too!
Geek Pride Parade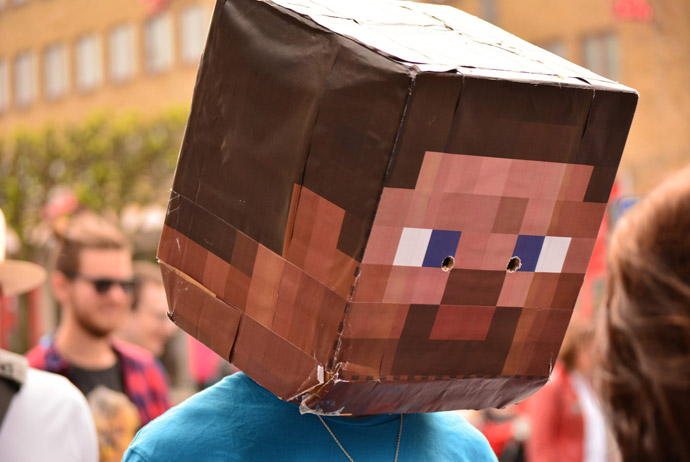 Every May 25th, on International Geek Pride Day, a local comic store (see below) hosts a day-long parade in the middle of Gothenburg to celebrate geek culture. Residents and visitors dress up in their finest cosplay outfits and proudly demonstrate their geekhood all over the city centre.
Foreign fans are welcome to join geek chic-locals to pay homage to the likes of Dr Who, Darth Vader and Dumbledore. The parade usually runs from Götaplatsen to the Science Fiction Bokhandeln store at Kungsgatan 19. Show up in your gear and guns for a chance to win the costume competition.
More info: sfbok.se
Steampunk Bar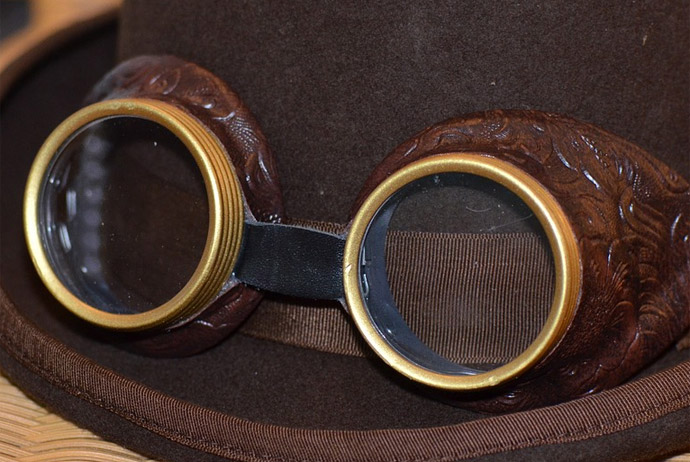 The Steampunk Bar on Kungsgatan is a delightful gear- and cog-themed pub that embraces its Victorian-age trappings in style. Welcome to the subculture of steampunk, which, if you don't know, is where science fiction merges with 19th-century industrialisation.
This bar pays excellent attention to the theme, boasting bare-brick walls, copper-covered tables, and vintage cocktails. Hand-selected antique items are lovingly placed around the bar to add ambiance: there's a hand telescope, a sepia photo of a zeppelin, an old sewing machine, and a lamp topped by an octopus (who is in turn topped by a top hat).
Cosy up with restaurant-style dining on the lower level, or make your way up a metallic spiral staircase to relax on sumptuous antique couches and ottomans. The icing on top is the costumed waitstaff, done up in velveteen vests, leather goggles, stylish waistcoats and corsets, all looking as if they're about to climb aboard the nearest airship.
Kungsgatan 7a
Mon–Thurs 4pm–11pm, Fri 4pm–1am, Sat 2pm–1am, Sun 4pm–10pm
steampunkbar.se
Is the Gothenburg Pass worth buying?
Read this guide to see how much you could save during your trip!
Science Fiction Bokhandeln
This Stockholm bookshop chain opened an offshoot in Gothenburg in 2001. In addition to new releases, it also sells old sci-fi, fantasy and horror classics, plus board games and role-playing games. There's also manga and merchandise galore.
Located downtown at Kungsgatan 19, in the heart of the city, this should be your first stop for the latest comic books and Arkham Horror expansion pack.
Kungsgatan 19
Mon–Fri 10am–7pm, Sat 10am–5pm, Sun noon–4pm
sfbok.se
RECOMMENDED HOTELS IN GOTHENBURGMORE HOTELS
Kawaii
No visit to Gothenburg would be complete without a stop in the charming historic quarter of Haga. This adorable neighbourhood is where you'll find cute brunch spots, cosy cafés and – bizarrely – a shop that seems to specialise in fabric tassels.
Japanophiles will want to stock up on all things cute at nearby Kawaii, which specialises in mega-colourful accessories, clothes, shoes, stickers and other outrageously cuddly knick-knacks from Japan. Expect panda-shaped bags, clothes stamped with Rilakkuma heads, lollipop-shaped erasers, and all the strawberry-flavoured Pocky candy you could ever eat.
Haga Nygata 3
Mon–Fri 11am–6pm, Sat 11am–3pm
kawaii.se
Forida's Bubble Tea
Close to Kawaii (see above), Forida's is a small place on the edge of Haga where you can pick up all sorts of geeky Oriental goodies, including old-fashioned bronze warrior statues and exquisite Ming vases. Alternatively, why not stock up on chintzy Chinese tea pots, fabric coin wallets, and body-hugging cheongsam dresses?
The main attraction here is undoubtedly the bubble tea, made fresh from teas and tissanes from Taiwan. Each tea is mixed with a flavored milk – taro, coffee or almond – with tapioca pearls thrown in for a refreshing drink no matter the season.
Linnégatan 1
Mon–Fri 11am–7pm, Sat 11am–4pm
Natural History Museum
As we've said before, Gothenburg's geek-friendly Natural History Museum is like a beautiful relic from times gone by. Surprisingly big and with labyrinthine wooden hallways, you could easily spend a whole rainy afternoon here, admiring the unusual exhibits.
Perched on a hill on the edge of Slottsskogen park, the museum is a real haven for dinosaur bones, taxidermy specimens, and visitors who love a good, old-fashioned Victorian exhibit. You'll find a massive collection of everything from bats and crustaceans to birds of every feather tucked inside the glass cabinets. There are also plenty of creepy crawlies and, er… tapeworms.
Don't leave without seeing the world's largest mounted blue whale. And look out the 'Cabinet of Curiosities', a glass chamber of curious Victorian-age collectibles: bleached seashells, the jaws of a shark, and what looks like the rostrum of a sawfish. The museum's most controversial exhibit – a glass jar containing tiny conjoined twins – is now kept hidden from public view.
Museivägen 10
Tues–Sun 11am–5pm (until 8pm on Thursday)
gnm.se
World Report Books
World Report Books is a real treat for geeks and bookworms. This second-hand bookstore is stacked high (and rather messily) with volumes and volumes of old books. They're mostly in Swedish, but rummage long enough and you'll also uncover some gems in German and English.
What makes this bookshop really special however, is the wild and crazy memorabilia that tops every stack and corner cabinet. The owner Leif Hansson is a photojournalist who has spent his life picking up the assorted odds and ends you'll find on show here: sharks' teeth from Malaysia, a stuffed ostrich, a hippopotamus bone, and some license plates from Borneo. Look for the distinguished-looking armchair and you might just find the well-dressed Swedish traveler sitting there, ready to regale you with his stories.
Torggatan 14
Hours vary
Medical History Museum
You might imagine a Medical History Museum to be gruesome and full of horrors, but fortunately this is a place that put the focus on science. From ancient Egyptian practices to old apothecaries and modern miracles, the exhibits present the history of medicine in a clean, non-theatrical manner.
One room is set up like a turn-of-the-century operating theater, another looks like an apothecary shop. You'll find Renaissance anatomical drawings and a glass case full of dental implements and teeth, along with some medicinal herbs and charm. There's also preserved leech once used for blood-letting.
Östra Hamngatan 11
Tues, Weds & Fri noon–4pm, Thurs noon–8pm
sahlgrenska.se/su/museum
TOURS AND ACTIVITIES IN GOTHENBURGMORE TOURS
Like what you've been reading? Get our best tips by email!