With more than 20 record stores dotted around its streets, Stockholm is living, breathing proof that vinyl is far from dead.
For music lovers and collectors, the city is spinning with the promise of fresh-pressed releases and a huge second-hand vinyl scene. Visitors itching to sift through old classics or check out emerging Swedish labels should head down to Södermalm for the chance to find rare gems away from the crowded shopping streets of the main downtown area.
Keep reading to get a quick overview of our favourite record shops! These four are worth a visit for their great selection of records, friendly staff, and happy vibes.
Snickars Records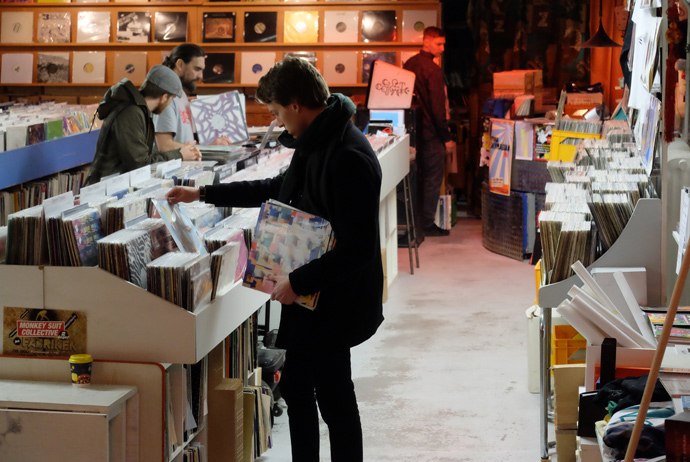 Snickars Records is part of the Mosebacke Design District and is located near the Slussen T-bana station, within walking distance of the old town. Run by Swedish DJ and producer Mika Snickars, this huge record store is an underground treasure trove of dance sub-genres, covering everything from disco to deep house.
Enter the store by going through Mika's girlfriend's art gallery, Konstart, and find yourself greeted by stacks of vinyl, good beats, and plenty of bearded Stockholmers. The record selection at Snickars is incredibly diverse and everything is organised by genre, including a section of newly released Swedish labels, which you can find on your left as you enter the shop.
There are couches and tables dotted around for those who want to hang out a little longer, and there are three listening stations which you can use to check out any new records you discover while trawling through the shelves. On Saturdays, Snickars often holds live shows and release parties, so keep an eye out for events.
Snickars Records
Hökens gata 11
Södermalm
Mon–Fri noon–7pm; Sat noon–5pm
★ SUGGESTED DISCOUNT
Save with the Stockholm Pass
Get up to 50% off at Stockholm's top attractions, including the Vasa Museum, SkyView Stockholm and The Viking Museum, plus discounts on some of the city's best boat trips.
Mickes Skivor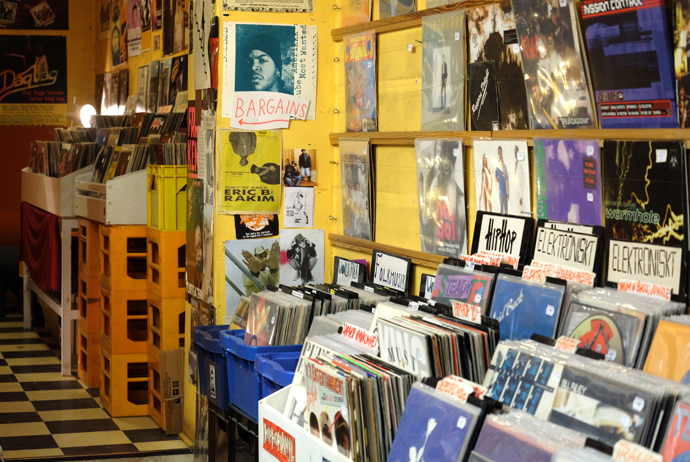 Skivor means 'discs' in Swedish, and they absolutely line the walls inside Mickes' duo of record stores in western Södermalm. Located near the Hornstull T-bana station, the main branch of Mickes has a really old-school feel. Notice the checkered floors and the bright-yellow interiors as you browse the huge collection of vintage and second-hand vinyl.
The stacks of records in this larger store cover classic rock and pop music from the past 60-odd years. Jazz lovers are in luck, too: there's an entire room for jazz in the back of the shop. Across the street, the smaller store has an eclectic selection of dance and world music.
Browse both shops and you'll probably find something obscure enough for you to want to part with some cash. One of the shops is open late into the evening, and each one has a listening station for checking out the sounds. Need to offload a few oldies? They also buy and trade used records.
Mickes Skivor
Långholmsgatan 20 and 13
Södermalm
Main shop: Mon–Fri 11am-10pm (or later); Sat noon–10pm (or later)
Pet Sounds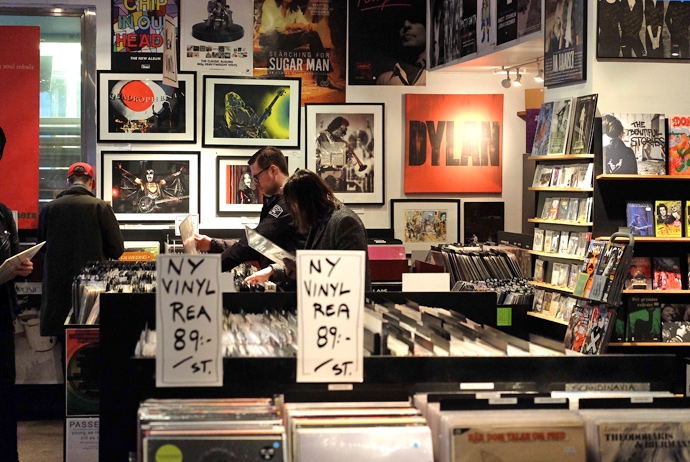 Pet Sounds is a classic muso hangout in Södermalm's funky Sofo district. It's been around for more than 40 years and has a bit of a cult status among students and young indie fans.
There's a lot to like: their music selection is well organised, easy to search through, and has a little bit of everything without diving too far into any specific genre. They stock popular new releases from around the world, but also boast a selection of second-hand golden oldies (especially indie stuff and classic rock). The staff are friendly, too, and will help you find what you need or even order it in for you.
Pet Sounds
Skånegatan 53
Södermalm
Mon–Fri 11am–6pm; Sat 11am–5pm
Fade Records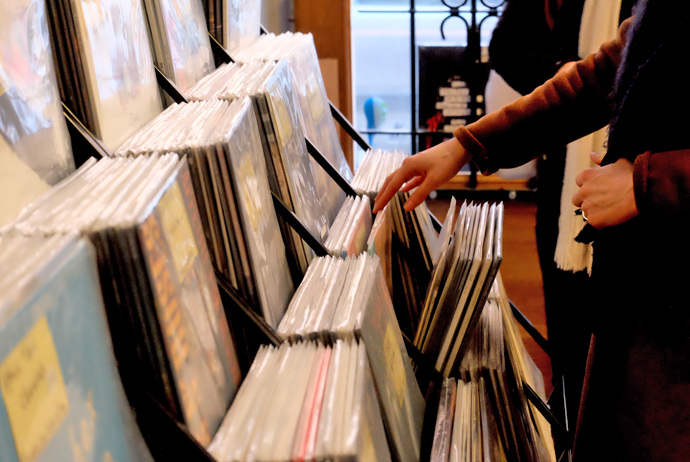 On the same street as Pet Sounds (see above) you'll find Fade Records, a dinky little record shop that caters mostly for DJs looking for new records. The vibe here is cozy yet slick and cool – and brimming with new music. The front room is mostly dedicated to house, techno and synth.
Out back you'll find two listening stations alongside a highly curated selection of jazz, soul and funk. Fade Records also sells turntables, mixers and more from brands like Pioneer, Ortofon and Technics. Fade keeps its niche selection of music fresh and the staff here are very sharp – they're super knowledgeable and can help you navigate your way through the maze of deep cuts and new tunes.
Fade Records
Skånegatan 78
Södermalm
Mon-Fri 12pm–6pm; Sat 12pm–4pm
Map of record stores in Stockholm