Scandinavian sweaters are totally on trend at the moment, and we can certainly see why. Wonderfully warm and cosy, and with beautiful designs, Norwegian jumpers are perfect for wrapping up in over the cold winter months, and they look stylish too.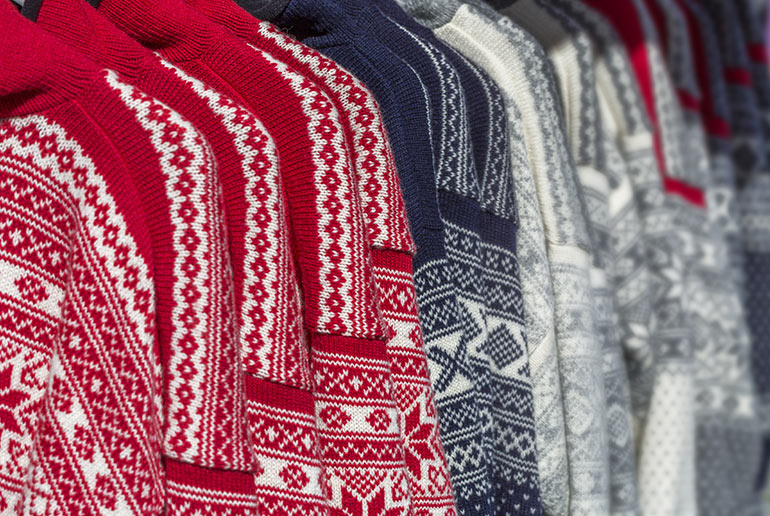 But why are authentic Norwegian sweaters so cool? What's the history behind Norwegian wool sweaters and, more importantly, where can you get your hands on one? Check out our guide to all you need to know about traditional Norwegian sweaters.
What's the history of Norwegian sweaters?
Norwegian handmade sweaters have been knitted in Norway since the fifteenth century. The jumpers were traditionally made by village women from local wool using plant-based dyes so the colours tended to be natural blues, greys and cream.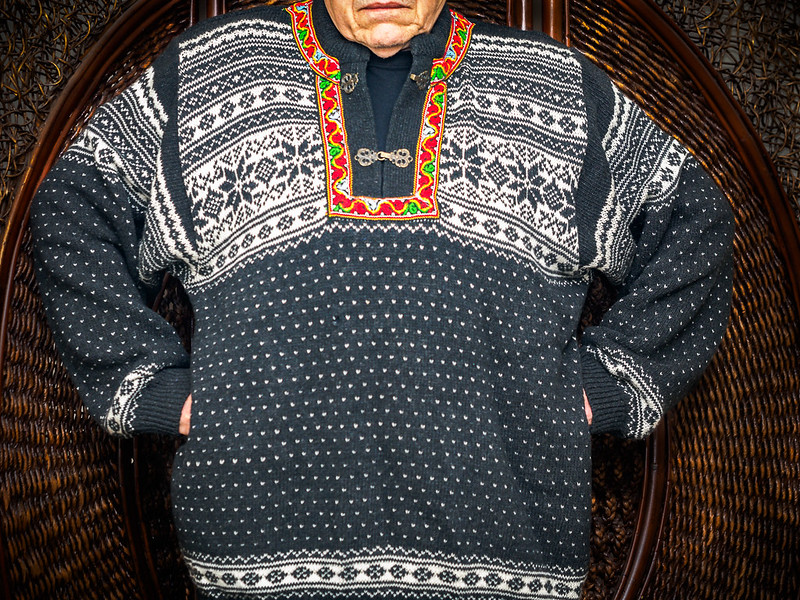 Once artificial dyes were introduced, the colours became brighter, though the more muted colours are still the most popular today. The traditional black and white design that we still see today dates from the nineteenth century.
What are Norwegian sweaters called?
The original Norwegian hand knit sweater is called the lusekofte (literally the "lice jacket"), named after the stitch that is often repeated in the pattern, or the Setesdalsgenser (Setesdal sweater) after the valley where it was thought to have originated.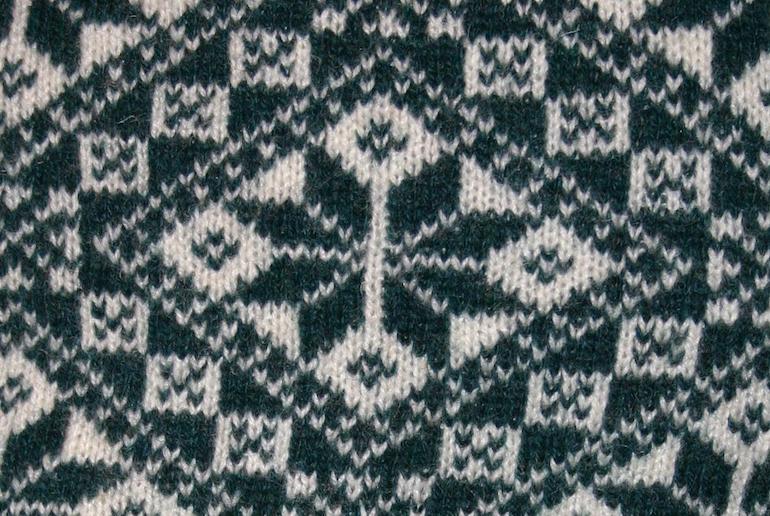 The distinctive design is called the selburose, which was traditionally based on a rose with eight petals, though today it's become a symbol of winter, due to its similarity to a snowflake.
Where to buy Norwegian sweaters
One of the most authentic places to get a Norwegian sweater is Dale of Norway, who have been making traditional Norwegian sweaters in the village of Dale on the country's rugged west coast for nearly 150 years.
Skilled craftspeople knit the jumpers from local wool, and the company has been designing and making the official outfits for the Norwegian Olympic ski team since 1956.
LL Bean Norwegian sweaters are also made in Norway in the traditional way by family-run businesses. These classic jumpers are renown for their warmth and traditional designs.
Based in Bergen, Fosse Norwegian sweaters are designed and made by Susan Fosse, who takes inspiration for her designs from Norway's beautiful west coast.
Her shop in Bergen's old town is a treasure trove of winter woollies, with both traditional and more innovative styles.
Where to buy Norwegian sweaters in Oslo
The Dale of Norway store at Karl Johans gate 45 is the place in Oslo to see these beautiful jumpers – once you've entered the store, you're very unlikely to come out empty-handed!
The Unique Design shop at Rosenkrantzgt 13 sells Norwegian jumpers by Norlander and Dale of Norway as well as an appealing selection of Scandinavian design homeware.
The Oslo Sweater Shop was one of the best known places to buy Norwegian sweaters in Oslo. Its shop on Tullins Gate is now closed but you can buy all its products online.
It sells all the top bands, including Dale of Norway and Marius, and has a good range of Scandinavian knitwear including Norwegian sweaters for dogs!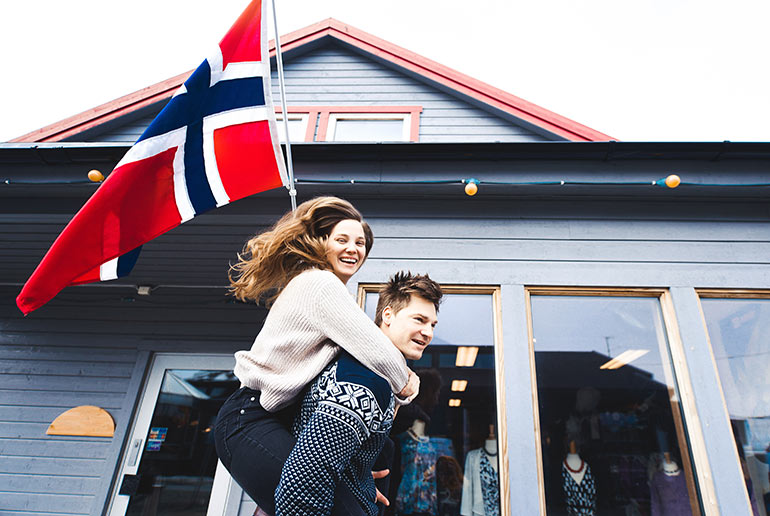 Norwegian fisherman's sweaters
The traditional Norwegian fisherman's sweater is similar to the original Norwegian jumper in that it is made from high quality wool and it very warm to keep out the bitter cold from the trawler men while they are out at sea.
The design tends to be simpler, without the selburose, and just the lice stitch repeated across the sweater.
Norlender is a traditional manufacturer that has been making Norwegian fisherman's sweaters on the island of Osterøy on Norway's west coast for nearly a hundred years.
Why are Norwegian sweaters so expensive?
It's true that traditional Norwegian hand-knit sweaters are pricey, but that's because they are made from premium lambswool and designed and made by craftspeople.
Wages and standards in Norway are very high so if you want the genuine article, you'll have to pay for it!
However, since the sweaters are well-made with classic designs they last a long time, so probably work out better value than buying several cheaper sweaters that may wear out within a few years.
And if you're lucky, you may be able to save some money by nabbing a pre-loved Norwegian sweater on Ebay – this traditional men's vintage Dale of Norway sweater, for example, is on sale for just over £50, while this women's Norwegian sweater is a real vintage bargain at £30.
If you're on a tight budget, you can save even money by knitting your own jumper. Drops Design has a good collection of Norwegian sweater knitting patterns in a variety of designs, so there no excuse not to have a go yourself!
See also:
What is Norway famous for?
The 15 best places to visit in Norway
21 things you should know before visiting Norway

Like what you've been reading? Get our best tips by email!