With a combination of cosy cafés and bars, international-class museums and colourful cultural events, plus a forest around almost every street corner, Aarhus is a great place for a weekend away – or even a longer stay.
Denmark's second city has begun to attract plenty of tourists recently, and is set to announce its arrival on Europe's must-see list of cities when it becomes a European Capital of Culture in 2017. While Aarhus is not exactly on most backpackers' bucket lists, there are still plenty of decent cheap places to stay, including hostels and budget hotels.
Just as well, then, that we've checked out the most kroner-friendly spots in town for you to get your head down for a dreamy night's sleep.
SimpleBed Hostel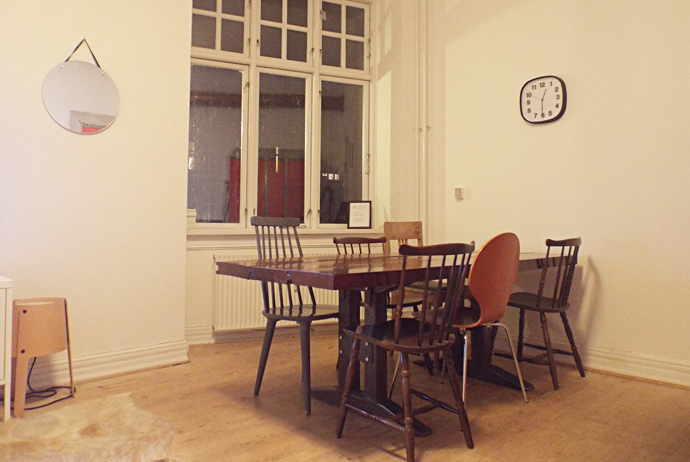 This converted apartment on the ground floor of an elegant building faces the recently-renovated section of Aarhus Canal. It offers a homely, intimate experience, as though you're borrowing a friend's flat for the night.
The self-service check-in system is a breeze, although those looking to meet fellow travellers might find it a somewhat lonely way to arrive, particularly if the house is empty – which is a realistic possibility given SimpleBed's small capacity.
The common room consists of a comfy black leather sofa and a widescreen TV, and the small kitchenette lets you make basic food and take advantage of the complimentary morning Nescafé. The six-bed dorm is most notable for its queen-sized bunk beds – they're vast by usual hostel standards. The bathroom facilities (a single room with a toilet and shower) are also perfectly adequate.
Åboulevarden 86
+45 53232189
City Sleep-In
This place is the most traditional backpacker-friendly hostel in Aarhus. Expect sprawling dorms, a well-stocked bookshelf, and common areas decorated with funky dêcor. There's also a shared kitchen where breakfast can be provided for you (for an additional fee, of course). While the hostel has been criticised online for unclean bathroom facilities, this was not evident during our anonymous visit.
Located in front of the often wind- and rain-swept harbour, City Sleep-In gives the impression of a welcoming hand ready to provider shelter to stray wanderers, or those who've been enjoying the nightlife on nearby Mejlgade and Skolegade.
A colourful mural-daubed garden area adds to the ample social space provided for guests, who can choose between double rooms and eight-bed mixed-sex dorms. Note that reception is closed for much of the early afternoon.
Havnegade 20
+45 86192055
Cabinn Aarhus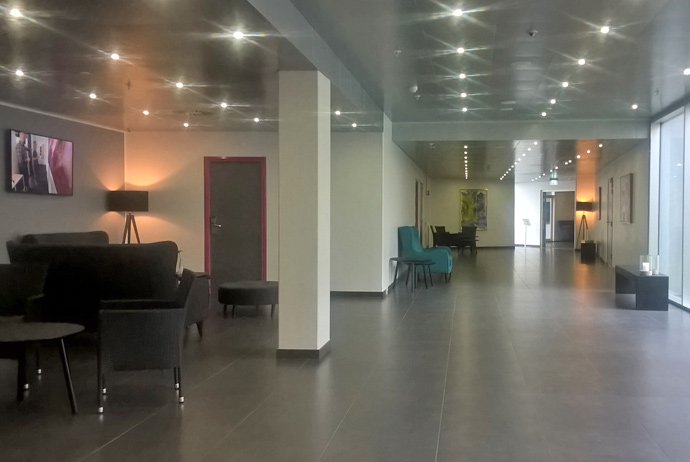 Modern grey reception areas and an all-day cafeteria give this central hotel, a stone's throw from Aarhus' theatre and cathedral, the plain look of a check-in, check-out business hotel.
Rooms are compact, with singles and bunk beds available for prices that just about fall within the 'budget' category. Reception staff here are friendly and welcoming – not always a given in Scandinavia – but thanks to the layout of this place, there aren't many opportunities for chatting with fellow travellers.
Kannikegade 14
+45 86757000
Danhostel Aarhus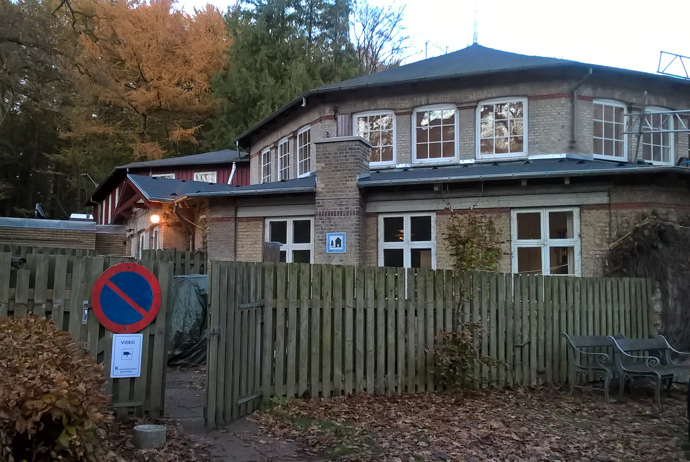 The luscious forest setting of this YHA hostel more than makes up for the distance into town (it's 10 minutes by bike or bus, or 30 minutes on foot).
Brave visitors or those that are lucky enough to arrive during summer will also find that they're just a tree-lined stroll away from a picturesque city beach. The hip neighbourhood of Trøjborg is also close at hand for those looking for a café in easy reach of the hostel.
The motel-style rooms at Danhostel Aarhus look like they were last renovated sometime during the 1970s, but this only adds to the charm of a main building that boasts a 19th-century octagonal pavilion as its meeting room and breakfast cafeteria. Large groups often check in here, so it's worth booking ahead.
Marienlundsvej 10, Risskov
+45 86212120
Guesthouse Aarhus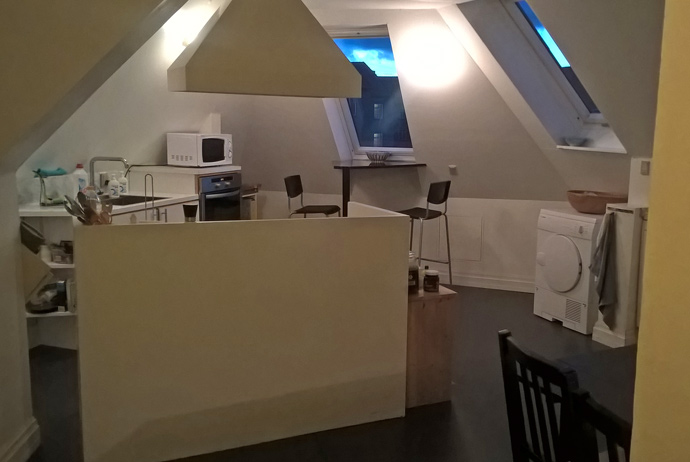 Converted from an extended top-floor apartment in a residential area south of the city centre, but close enough to stroll to the main train station, this cosy guesthouse is handy for the town, the football stadium, the coast and the forest.
The guesthouse offers homely surroundings with a shared kitchen and dining room, as well as two rooftop balconies for guests, which are accessed by climbing a neat little wooden staircase. The guesthouse is functional and clean and the tastefully-furnished rooms provide plenty of private space. Bicycle rental is available.
Vejlegade 10
+45 24914425
AB Centrum Bed without Breakfast
The name, which means 'centre', is a bit of a misnomer – this farmhouse-style guesthouse is very far from the centre indeed, outside of Aarhus city limits and close to the northbound E45 motorway.
Despite the background hum of the passing traffic, AB Centrum feels decidedly tranquil and rural. Its old wooden farm buildings – some of them appear to be abandoned – are hidden away in a sweet spot between a trickling stream and the end of a golf course.
The nearby motorway, as well as an industrial estate and an imposing Ikea warehouse are, however, just around the corner. Staff presence is kept to a minimum at this place, with the emphasis firmly on self-service. While more spacious than other budget accommodation options in Aarhus, AB Centrum should not be considered a viable option unless you are travelling by car.
Gråmøllevej 2, Lystrup
+45 61359035