Kiruna is a popular stopping-off point for travellers who want to see the northern lights, but the reality is that you need to get away from the city and its light pollution to have the best chance of seeing them.
You could head all the way to Abisko, though in all honesty there's no need to go that far – if the conditions are right, even just a few kilometres away from the city should do it. The Máttaráhkká Northern Light Lodge, around 4km from Kiruna along the E10, has cosy accommodation and is basically untroubled by light from the city.
The lodge is accessed up a private driveway and has rooms arranged in a low-rise building with a hot tub on the roof – ideal for late-night soaks and aurora spotting.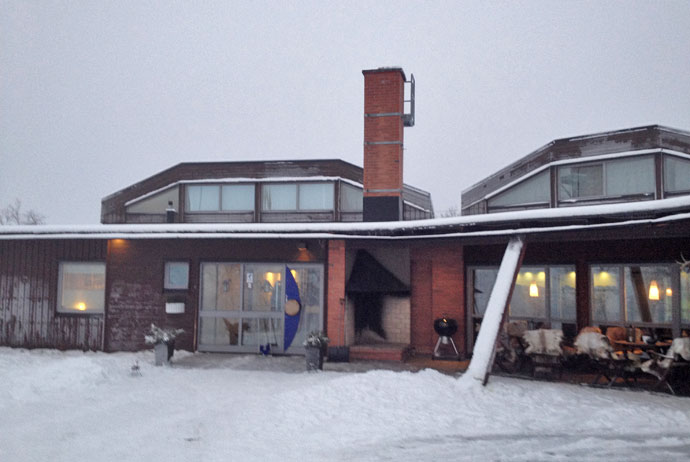 All seven of the rooms here are done up in the same modern style. They're warm and comfortable with interiors that make use of lots of naked wood, and they have comfortable seating areas up above the en-suite bathrooms (they're accessed by a steep wooden staircase).
For an extra fee, the owners of this place can arrange hunting trips (both aurora hunting and animal hunting) and organize all sorts of snow-related activities during winter, from snowmobiling and snowshoeing to dogsledding.
Because of the lodge's location, you'll need your own wheels to get here – the lodge is signposted off the main road and there's easy parking right outside. If you're lucky, you may be able to convince the driver of the bus 91 from Kiruna to drop you off on the way to Abisko – check with them before boarding.
Máttaráhkká Northern Light Lodge
Along E10
4km northwest of Kiruna
+46 980 191 91
mattarahkka.se