Stockholm has loads of natural parks and green recreation areas to enjoy, all within easy reach of the city. However, you can also catch a glimpse of wildlife without leaving the city limits. Here are some of the best ways to see mammal, birds, insects and other wildlife in and around central Stockholm!
Look for beavers in Stockholm's parks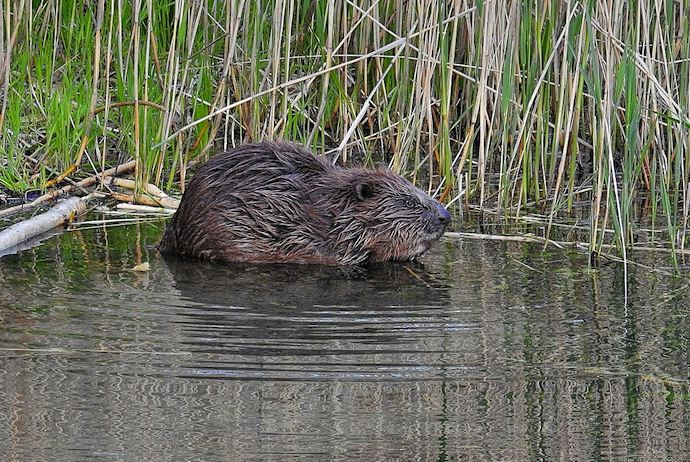 Stockholm's verdant city parks are home to plenty of wildlife, thanks in part to the sheer number of trees that you'll find dotted around the city. But it's not just squirrels that you'll able to spot!
Strolling around the city, you have a fair chance of running into a roe deer or a jackrabbit. This is especially true of the greener districts, such as Tantolunden, Humlegården or the Royal National City Park.
If you're really lucky, you might just spot a beaver at Lake Årsta or even a wild boar in the suburbs (they tend to turn up near allotments to tuck into tasty herbs and vegetables).
Other excellent areas with thick foliage and ancient oaks that attract wildlife are Isbladskärret on Djurgården, Råstasjön, Lappkärret and Strömmen.
Arachnophiles might want to head inside the tunnelbana (subway) station just off Kungsträdgården where the small Lessertia dentichelis spider and other critters can be found clinging to the mossy walls.
★ SUGGESTED DISCOUNT
Save with the Stockholm Pass
Get up to 50% off at Stockholm's top attractions, including the Vasa Museum, SkyView Stockholm and The Viking Museum, plus discounts on some of the city's best boat trips.
See birds and insects at Tyresta National Park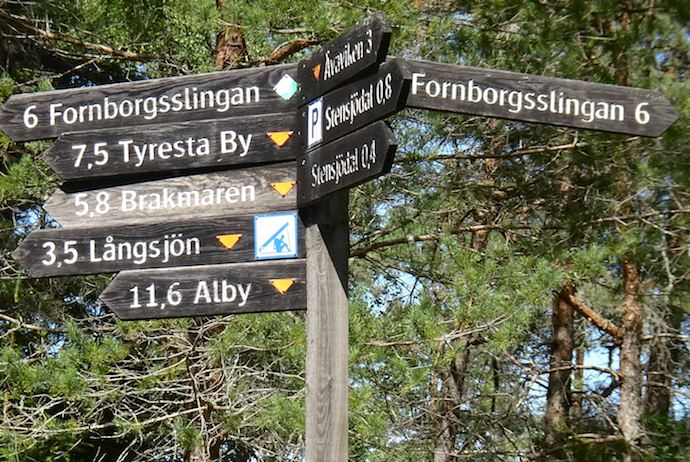 Just 20km south of Stockholm, the ancient Tyresta National Park houses acres of lush, primeval forest. Its leafy canopy is home to 55km of marked trails and footpaths, as well as 8000 species of birds, insects, and small mammals.
Though the wildlife here tends to be shy, if you're lucky (and quiet!), you may just catch a glimpse of birds, roe deer and hares scurrying across the forest paths. There are camping facilities and a visitor centre here, and you are free to hike among the trees independently (more on that in this guide).
Find the 'king of the forest'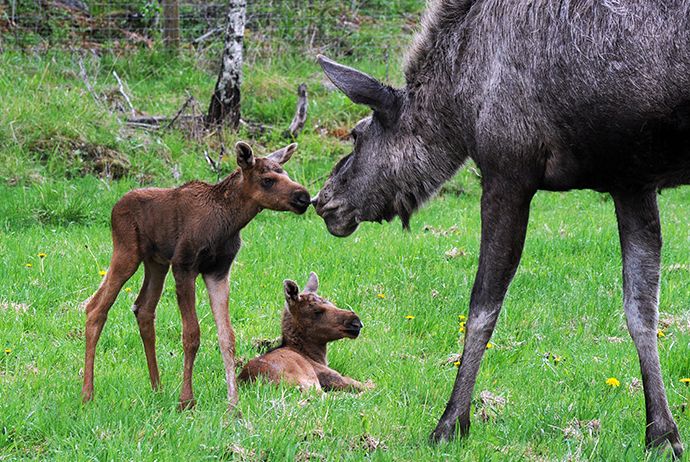 As one of the iconic emblems of Sweden, you might think that the Scandinavian elk or moose (as it's known in North America) would be easy to see.
There is a chance that you might catch a glimpse of the 'king of the forest' as you drive along forested roads, but the odds will increase a lot if you join a guided tour or visit a dedicated 'elk park'.
This one-day tour from Stockholm (summer only) is a good option, as it gives you the chance to track and observe elk in their natural environment. It also gives you the chance to see boar and deer, and it includes a tasty campfire dinner.
Otherwise, you could try Gårdsjö Älgpark (Gårdsjö moose park). It's about a 90-minute drive northwest of Stockholm, but is definitely worth the journey. Tended by 'Moose Man' and farmer Leffe Lindh, the farm estate is home to curious moose calves and magnificent adults. Get up close and personal to these great beasts in a manner rarely seen elsewhere in the world.
Go birdwatching in the Stockholm Archipelago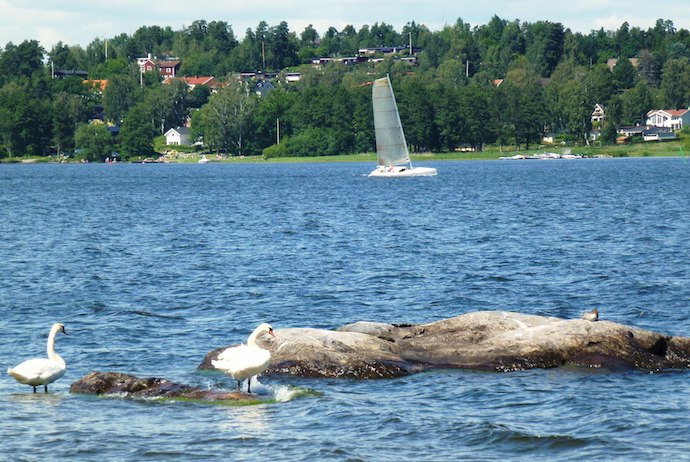 Less than one hour from the city centre, the Stockholm Archipelago offers a relaxing escape from the downtown hustle and bustle.
The archipelago is made up of thousands of islands, and there are loads that you can hike on, kayak around or sail around by boat. The waterways of the archipelago are home to many types of seabirds – though you may have to be patient to spot them.
Alternatively, over on the other side of Stockholm, Lake Mälaren attracts its own fair share of birds and marine life. It's a great place to look out for seagulls, oystercatchers, eagle owls, ospreys, white-tailed eagles and bats.
Walk on the wild side at Skansen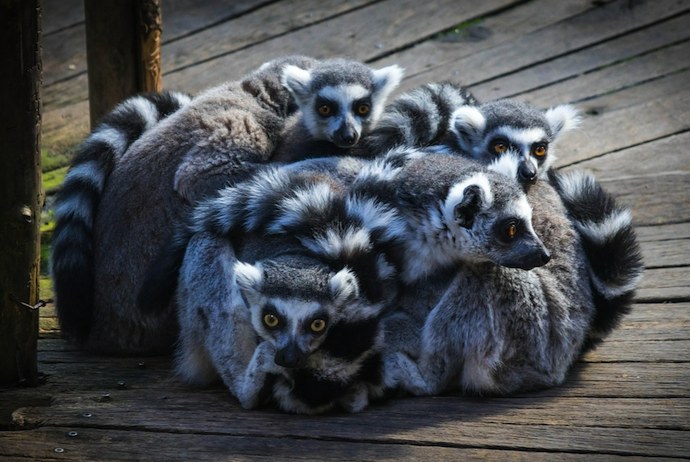 As far as central Stockholm goes, Skansen is the number one stop for anyone looking to explore the cultural and natural heritage of Sweden – as well as its wildlife.
Located on the leafy island of Djurgarden, it's the world's oldest open-air museum and a bit of a national treasure. As well as the heritage buildings, amusement park rides and traditional handicraft stalls, it's home to plenty of native Scandinavian animals – plus a few creatures from further afield.
Wandering around the park you'll come across wild Nordic animals such as elk, lynxes, wolverines, seals, otters, wolves and the massive European bison, the largest herbivore on the continent. There's even a native brown bear here, Sweden's largest predator.
The more exotic animals here include Colobus monkeys, who live in the former elephant's quarters, and huge lizards. The park is also home to several carp and swan ponds, which are full of fish and attract a good variety of wild birds all year-round.
And, if you've still not had your fill of wildlife, the aquariums at the Baltic Sea Science Centre are home to native coastal sea creatures, such as jellyfish, pipefish and eels.
See creatures great and small at Stockholm's museums
For other types of (mainly extinct) wildlife, you might want to check out Stockholm's museums. TheMuseum of Natural History is home to ancient dinosaur fossils plus stuffed mammals and preserved jellyfish specimens that are hundreds of years old. And, though they may not be living specimens, the creatures here are nonetheless fascinating to any biology buff.
For something a little livelier, head over to the Bergius Botanic Garden on Lake Brunnsviken, with its greenhouses and gardens featuring different habitats and climates. Inside the heated glasshouses, tropical and Mediterranean plants grow, while outside the grounds have been landscaped to feature a Japanese pond and Italian terrace. The gardens are a delight in spring, when butterflies flock to the Mediterranean flowers.
Kids will want to head straight for the children's zoo, where smaller animals such as mini pigs, snakes, ducks, chickens, pygmy goats and guinea-pigs can be petted and admired.
See also:
Guided tours in Stockholm
The best wildlife tours in Sweden



Like what you've been reading? Get our best tips by email!