Stockholm is awash with cultural centres, with film fans and photographers particularly spoiled for choice.
The Swedish capital boasts countless galleries and cinemas of varying sizes, from small, volunteer-run theatres to large commercial picture houses screening the great (and not so great) flicks of the day.
So whether your thing is mainstream blockbusters or checking out seasonal runs like the Swedish Film Institute's Obscure Soviet Film from 1924–1930 (a real event!), every lover of cinematography is well catered for in Stockholm.
Wondering where to catch a film, or check out some contemporary photography exhibitions? Try these fun and unusual options. Aaaannnd… action!
Filmhuset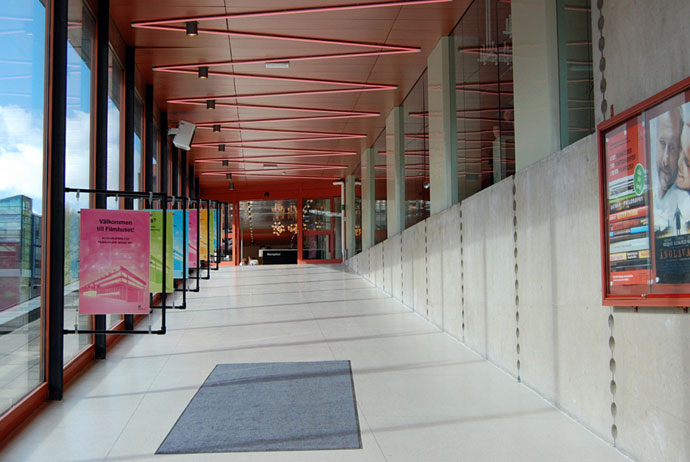 The equivalent of London's BFI Southbank or New York's Tribeca Film Center, this big monolith of a building is the home of Swedish cinema.
A short walk from Karlaplan, in one of Stockholm's most exclusive areas, the Filmhuset building is a brutalist masterpiece, best enjoyed at night when its lighting complements the late 1960s design and architecture.
Filmhust has three, superbly maintained cinemas, which show a huge range of films – everything from Ingmar Bergman classics to nature documentaries by fellow Swede Mattias Klum.
Even if you're not in the mood for a film, the Filmhuset complex is worth exploring. You can browse the foyer with its displays of historical artefacts from Swedish cinema, or simply hang out in the library and café.
The basement still functions as a studio so there's always a range of film-focused activities going on here. Sometimes, during the day, students from the adjacent film school will be watching an old classic in one of the cinemas so – if you're feeling bold – you can sneak in for a look.
★ SUGGESTED DISCOUNT
Save with the Stockholm Pass
Get up to 50% off at Stockholm's top attractions, including the Vasa Museum, SkyView Stockholm and The Viking Museum, plus discounts on some of the city's best boat trips.
Zita Folkets Bio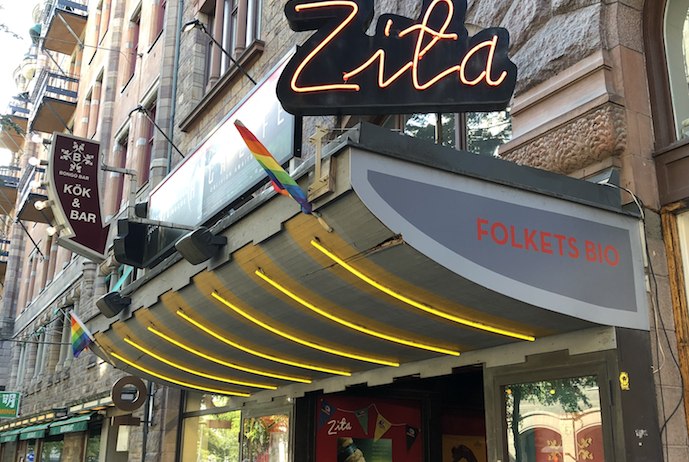 If you're looking for a cinema that's the antithesis of a large, clinical multiplex, and yet still fancy seeing that Oscar-winning picture the press are raving about, then Zita Folkets Bio is for you.
Opened in 1913, Zita is a discerning filmhouse showing everything from screenings by fledgling local producers and directors, to classic arthouse films with a focus on documentaries and foreign language features.
With a tight-knit, independent feel, Zita makes a welcome change from Stockholm's numerous mainstream multiplex cinema chains, such as Filmstaden.
And if you fancy the latest short film festival or even a week-long bonanza of Latin-American cinema, Zita's the place for you.
Klarabiografen at Kulturhuset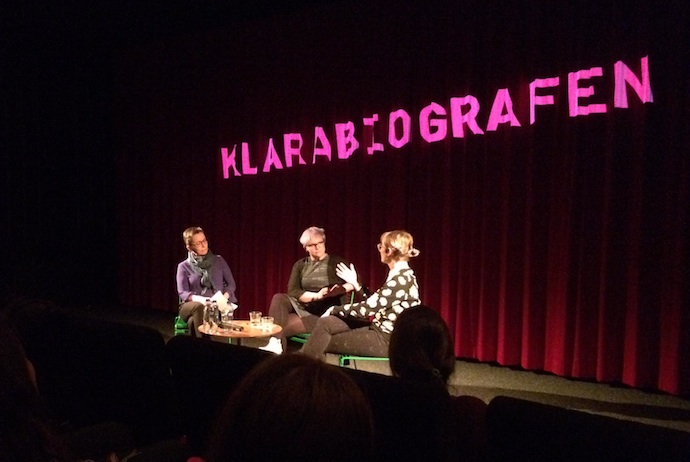 It's hard to miss the imposing structure of Kulturhuset when walking through central Stockholm.
Smack bang in the middle of town, a quick stroll from the main train station, the building is home to a cute little cinema called Klarabiografen.
Affectionately known as Klara, the cinema puts on an interesting programme, showing films such as the latest Cannes Film Festival nominees and winners.
Along with Filmhuset and Zita Folkets Bio, Klara is also a regular host of the Stockholm International Film Festival. During this prestigious domestic film festival, the cinema hosts seminars and conferences, with world-famous film directors giving masterclasses at Klara.
If you're in the city at the beginning of November, be sure to check out the festival programme!
Fotografiska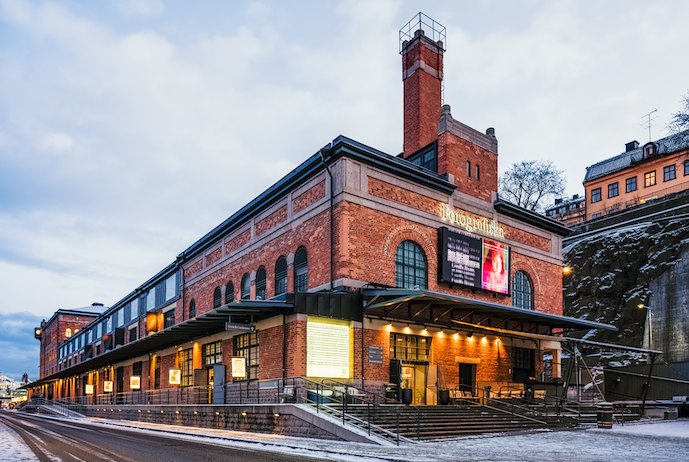 Situated on Södermalm, with a beautiful view over Djurgården and Gröna Lund, Fotografiska is the world's largest photography museum. Commercially run, it's a vast space that's part museum, part gallery.
Fotografiska puts on a variety of exhibitions, from the latest contemporary and up-and-coming names in photography to classic and historical images, and works by world-famous artists.
Fotografiska aims to attract a broad, wide-ranging audience with its exhibitions, so there's usually something on to appeal to all tastes, including film installations and screening events.
This year, for example, the gallery space hosted a film and photography exhibition called 'Purgatorium' by Swedish House Mafia.
There's also a good restaurant with epic views and a shop that sells posters and books. And,with late-night opening on several days of the week, it's also a great place to go for a date (Sun–Wed 9am–11pm; Thurs–Sat 9am–1am).
Our guide to Fotografiska has more on what to expect!
Belenius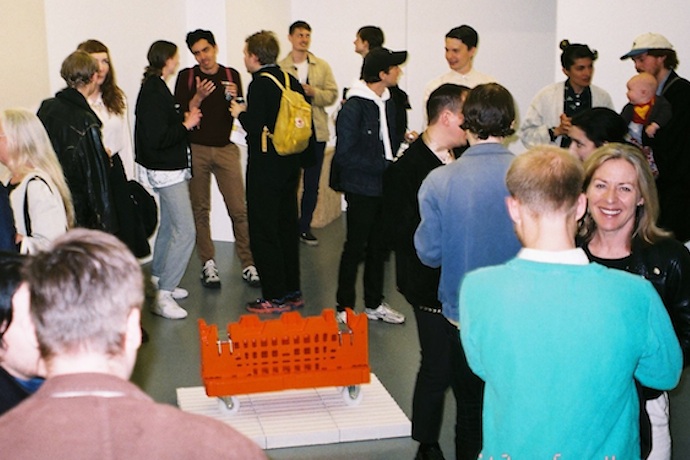 An all-encompassing independent contemporary art gallery, Belenius embraces all facets of media including sound, film, installation, photography and more.
Established in 2006, it specialises in showing the weird and wonderful, with an emphasis on new and up-and-coming artists. The gallery hosts a different artist on an almost monthly basis – sign up to their mailing list for advance notice and extra info.
And check out the exhibition opening nights, too – they're a great opportunity to get a sense of Stockholm's grassroots arts movement and meet cool, creative people.
See also:
110 cheap and free things to do in Stockholm