With a reception area that's lit up in trippy shades of green, pink and yellow, Comfort Hotel Stockholm may not appeal to everyone.
There aren't many who could argue with the location, though – it's a short walk from Drottninggatan, one of Stockholm's main shopping streets, and right next to the Central Station. Express trains to and from Arlanda airport stop just downstairs from the hotel.
All of the rooms we looked at were bright and cheery (though not quite as whacky as the lobby), and offered really good value for money in a part of the city centre that can be pretty expensive.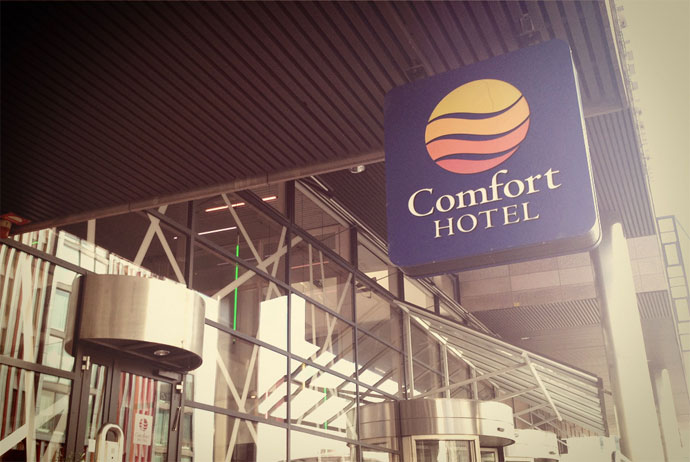 The most recently renovated rooms are on the third and fourth floors, with black interiors livened up by zany, multi-coloured artworks. Even the room numbers along the corridor are oversized, red and cartoonish. As is often the case in Stockholm, the cheapest rooms here are small and windowless.
Down in the lobby you can enjoy a glass of wine or a coffee (the latter is free) while waiting for your train – live departures are shown on a board behind the desk. If you're driving, there's easy but pricey parking in the same building.
---
Make a booking now
Get the best rate on Booking.com
---
Comfort Hotel Stockholm
Kungsbron 1
Norrmalm
Stockholm
+46 856 622 200
nordicchoicehotels.se
Updated: September 2014