Scandic Luleå is a really good choice if you're travelling by car and don't mind a quick drive (or long walk) into the city centre to see the sights.
There's free parking right outside the hotel, which is around 2km north of Luleå's main shopping area, and there's a handy petrol station just across the road.
The location isn't exactly glamorous but this place seems designed to appeal to folks who are road-tripping through Sweden. Even the carpet running along the main corridor has been made to look like a road running through Sweden, from Malmö down in the far south, all the way up to the country's northernmost reaches.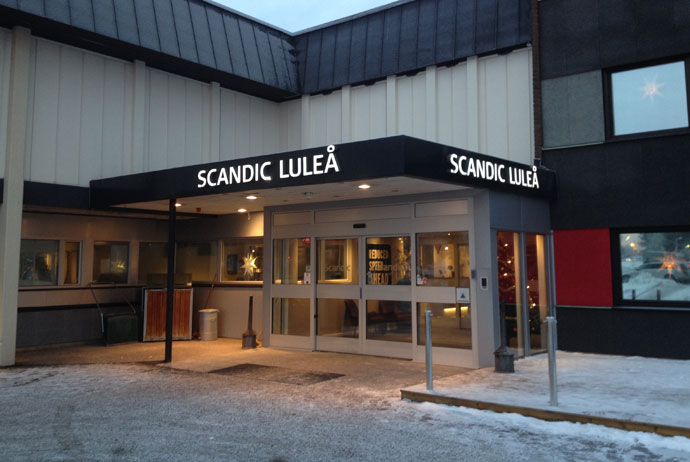 Some of the rooms at Scandic Luleå are more recently refurbished than others, so ask for one of the newer ones if possible – they have nice images of elk silhouetted behind the beds in black and white, plus modern maps of Sweden on the walls. For the money, they're very good indeed.
Another benefit of staying here is the small indoor pool, which stays lovely and warm even when there's snow falling outside the windows. Health freaks have a small but well-quipped gym to bounce around in, and there's a good sauna area with a shower that leads directly to the pool.
If you want to avoid paying for parking in the city centre, which quickly gets expensive, this hotel is well worth a look. Book ahead online for the best rates.
Get the best rate on Booking.com
Scandic Luleå
Banvägen 3
Luleå
+46 920 276 400
scandichotels.com