Stretching from Malmö in the south up to the Norwegian border in the north, Sweden's west coast is one of the country's most appealing regions.
With its pretty granite islands, sparkling lakes and attractive fishing towns, it's a popular summertime destination for Swedes, but little-known outside the country.
And the stretch from Gothenburg up to the Norwegian border, the Bohuslän coast, is a particularly rugged, picturesque stretch, with atmospheric seaside villages providing access to a string of offshore islands.
Wondering where to stop off on a west-coast road trip? Here's our guide to best places to visit on Sweden's west coast!
Gothenburg and the archipelago
The best base and jumping-off point for a trip around the west coast, Gothenburg is Sweden's second-biggest city and combines an easy-going atmosphere with a lively, cosmopolitan vibe and lots of fun things to do.
It's certainly worth a few days' visit in its own right for its elegant squares and avenues, interesting museums and vibrant bars and café life. But, it's the string of smooth granite islands offshore, dotted with rocky outcrops and picturesque harbours that are the real draw.
The Gothenburg archipelago comprises 20 or so islands, stretching north and south of the city. The southern islands are nearer to the city, and car-free, so they're perfect for walking, swimming and cycling.
The northern islands can be explored by car, and are just as appealing, with plenty of swimming spots, traditional red-walled buildings and some great low-key local restaurants serving fresh fish and seafood.
This guide has more on the best islands to visit in the Gothenburg Archipelago.
Is the Gothenburg Pass worth buying?
Read this guide to see how much you could save during your trip!
Marstrand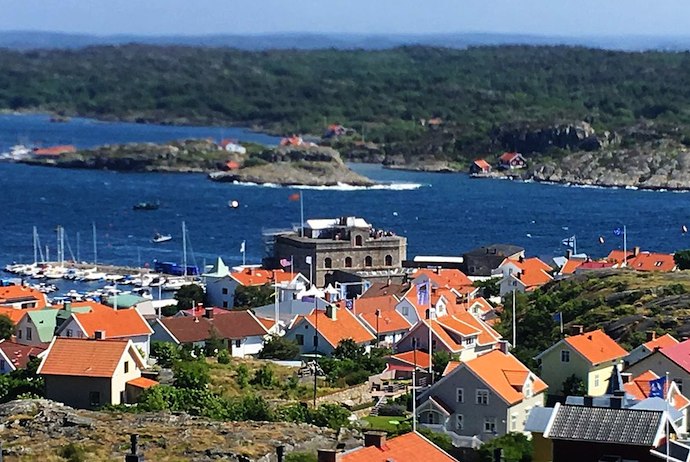 Some 50km north of Gothenburg, the pretty island of Marstrand is a former fishing town, known throughout Sweden for its seafood and its sailboats. Today it's a mecca for sailors and holiday-makers in general who come to swim, relax, eat seafood and explore the historic town.
The cobbled alleyways and maze of narrow streets that back the harbourfront are overlooked by the imposing 300-year-old Carlstens fästning, a stone castle whose walls give great views over the island.
And Marstrand is connected to the mainland by a road bridge, so it makes for a very easy and fun day out from Gothenburg. If you want to stay overnight, try the simple but cosy Soldatens Bed and Breakfast– its located right inside the fortress grounds and offers good-value rooms.
Tjörn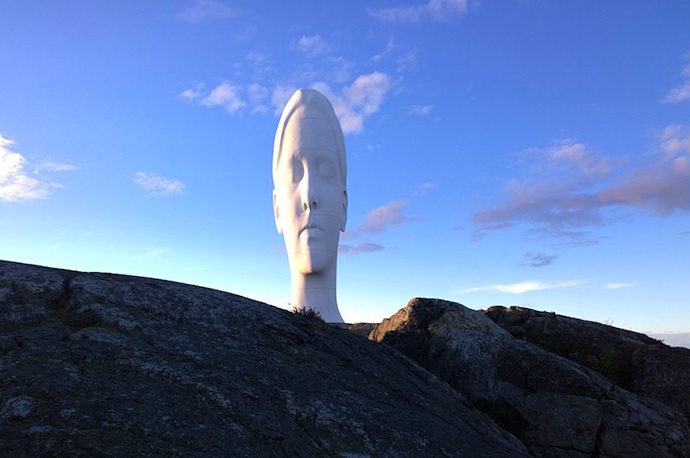 Tjörn is an island of ancient woods and hills, nature reserves and fishing villages, sandy bays and wild stretches of coastline. It's a popular place to walk and cycle, with plenty of hiking and bike routes, leading to some of the island's best bathing spots.
These days Tjörn is also a magnet for art-lovers, who come to see its two intriguing artistic sights. At Pilane outdoor sculpture park, you can clamber around amidst the giant modern sculptures, with the island's landscapes as a backdrop.
Skärhamn on Tjörn is home to the Nordic Watercolour Museum, whose permanent collection displays beautiful watercolour paintings by artists from the Nordic countries. This guide has more info on visiting the sculpture park and the museum.
This designer building sits on the waterfront and also hosts exhibitions featuring works by international artists such as Salvador Dali and Louise Bourgeois.
Orust
Sweden's third largest island, Orust is home to lush woodlands, pretty fishing villages and a busy sailing community. In fact, it still boasts a thriving boat-building industry, with about half of Sweden's sailing boats built here.
So, obviously watersports, yachting, kayaking and swimming are all popular activities, as is cycling and hiking. But exploring the island's pretty former fishing communities such as Hälleviksstrand, Stocken and Mollösund is a joy too.
Sampling the local produce is also an attraction here, with the island boasting a mussel and oyster farm, and a honey farm where you can stay and try your hand at bee-keeping. If you make it to Orust then it's definitely worth spending a night or two at Hotell Käringön – it's right by the waterfront with spectacular views and some seriously good seafood specials.
Fiskebackskil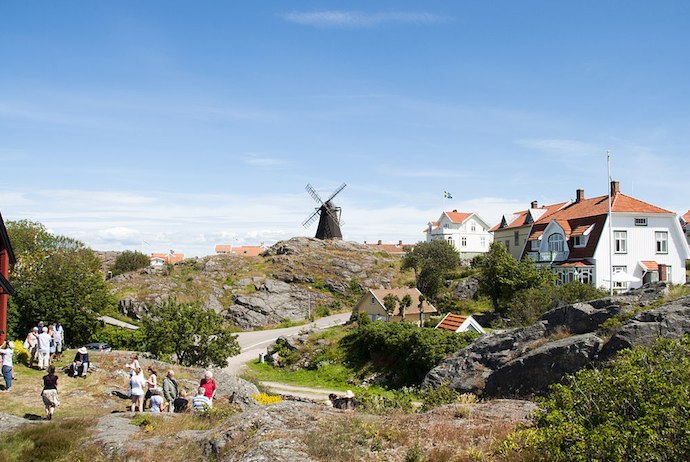 On the island of Skaftö, Fiskebackskil is one of the Bohuslän coast's prettiest villages, with old wooden houses perched on rocky outcrops and lining the waterfront.
Birthplace of Swedish painter Carl Wilhelmson, Fiskebackskil also boasts a surprisingly opulent church for a small fishing village, with chandeliers and gold-plating and etched glass.
But, its real appeal is as a laid-back holiday village, with good walks, boat trips, plenty of wonderful swimming spots and an attractive coastline to explore.
Smögen
The pretty village of Smögen was an unlikely party hot-spot for Swedish teens in the 1970s, but today its attractive wooden waterfront houses, shops and cafés have a more universal appeal.
It's just a ten-minute ferry trip out to the outlying island of Hållö, where there are smooth rocks to sunbathe on and clear, sheltered waters to swim in.
And if you fancy something more energetic, you can go out for the day on a lobster, crab or mackerel fishing trip from the quay.
Fjällbacka and the Väderöarna Islands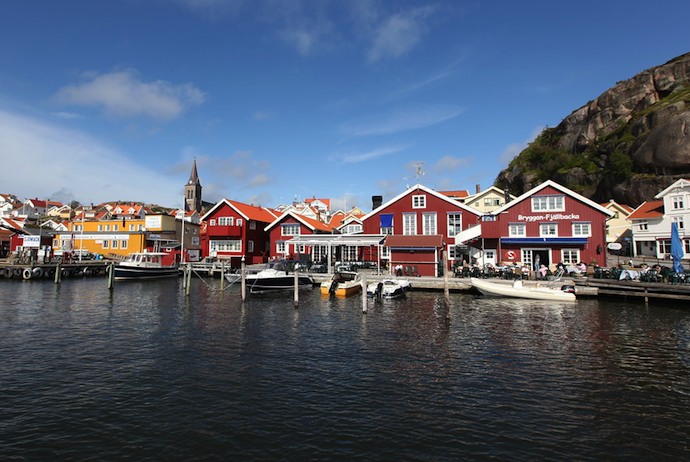 The popular seaside village of Fjällbacka is the access point for the Väderöarna Islands, Sweden's westernmost island group.
The village has two claims to fame, as the location of Ingrid Bergman's summer house and the birthplace of best-selling crime writer Camilla Läckberg, whose atmospheric Fjällbacka series of books are set in and around the locality.
Fans of the author can take a Murder Mystery guided tour of the village and locations from the books. Others may prefer to simply swim at the nearby beaches, or take a walk up Kungsklyftan hill for great views of the island.
And if you fancy exploring further it's just a 40-minute boat trip out to the remote, Väderöarna Islands, also known as the weather islands.
A wild and rocky archipelago, there's little to do here – and only one guesthouse – except enjoy the peace, tranquility and amazing sunsets.
Strömstad and the Kosterhavets Nationalpark
Sweden's first national marine park, Kosterhavets is Sweden's most species-rich sea environment, protecting some 6000 species of seaweed and animals, including Sweden's only coral reefs. It's also a popular tourist destination and home to a thriving prawn and lobster fishery.
For visitors, there's plenty to do, including attractive wooded walking trails, beaches with swimming jetties, kayaking, paddle-boarding and snorkelling in the clear waters.
Strömstad is the main access point for the marine park, via a 45-minute ferry journey, which takes you through some stunning scenery in the archipelago – look out and you may even see seals swimming in the clear waters.
See also:
Visiting Pilane Sculpture Park in West Sweden
Like what you've been reading? Get our best tips by email!