Even if you're travelling on a tight budget, it's possible to find clean, comfy accommodation in Sweden's second-biggest city. But if you want to celebrate a special occasion in style, or just crank up the comfort levels, you're going to need to dig deep.
Here are some of our favourite luxury hotels in Gothenburg. They're not cheap (even if you go for one of the most basic rooms) but they will let you see the city at its flashy best, and enjoy a whole host of unusual amenities – from glass-bottomed swimming pools to exclusive bars.
Avalon
Slap-bang in the middle of Gothenburg's busiest shopping district and just across the street from the main tourist office, Avalon is the city's most design-conscious luxury hotel. The place was built with feng shui in mind and then decorated with curvy and colourful sculptures from all around the world, including lots of Nordic pieces. From the outside, the design detail that really jumps out is the small, glass-bottomed pool, which hangs out over the square below – look up on sunny days and you'll probably see folks splashing around.
Read our full review of Avalon
Check rates on Booking.com
Is the Gothenburg Pass worth buying?
Read this guide to see how much you could save during your trip!
Upper House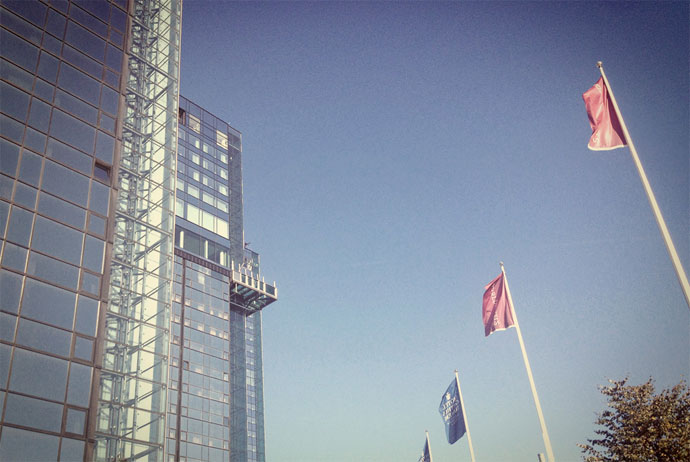 Upper House is hands-down the most luxurious place to stay in Gothenburg. With rooms and suites arranged over the upper floors of one of the city's tallest buildings, it offers top-notch, personal service and incredible views over the surrounding rooftops, parks and tramlines. Just like Avalon (see above) it has an impressive glass-bottomed pool, but this one is much higher above ground level, and is attached to a swanky spa offering treatments inspired by the west coast's natural landscape. The restaurant, also with panoramic views, does some sublime local seafood. Needless to say, if you're staying here, you'll need a head for heights – and a healthy bank balance.
Read our full review of Upper House
Check rates on Booking.com
Hotel Royal
This family run place, which claims to be the oldest hotel in Gothenburg, isn't going to give you the same full-on luxury experience as some of the other hotels in this list. On the upside, prices are relatively low and it does offer a charming, homely experience, with individually decorated rooms, hand-painted glass ceilings, a spectacular wrought iron staircase and a lobby counter that's regularly topped up with fresh coffee and homemade cakes. The location is great, too: it's close to the Nordstan shopping mall and the city's main train station.
Read our full review of Hotel Royal
Check rates on Booking.com
Clarion Post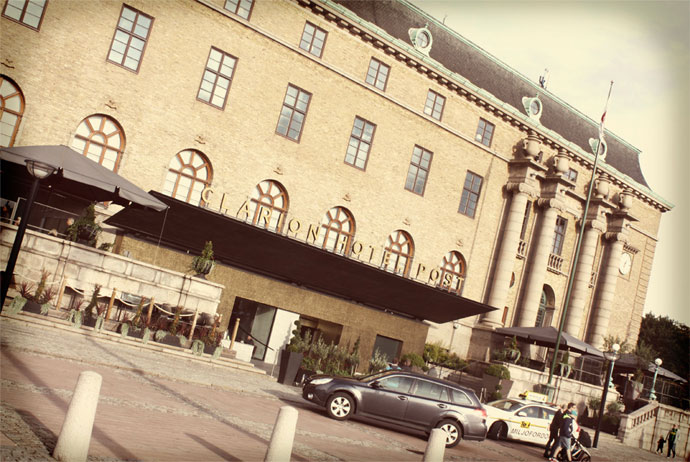 Right beside the train station, the Clarion Post is a grand former post office building turned top-end hotel, complete with a restaurant that's overseen by the Swedish celebrity chef Marcus Samuelsson. Accommodation runs all the way from fairly typical hotel rooms to swanky suites with their own lounge areas. The long ground-floor bar area is regularly full to bursting with locals, and there's a spa for guests to use. This being an expensive hotel in Gothenburg, there's also an open-air pool – it's up on the roof of the new wing that towers above the original facade.
Read our full review of the Clarion Post
Check rates on Booking.com
Hotel Eggers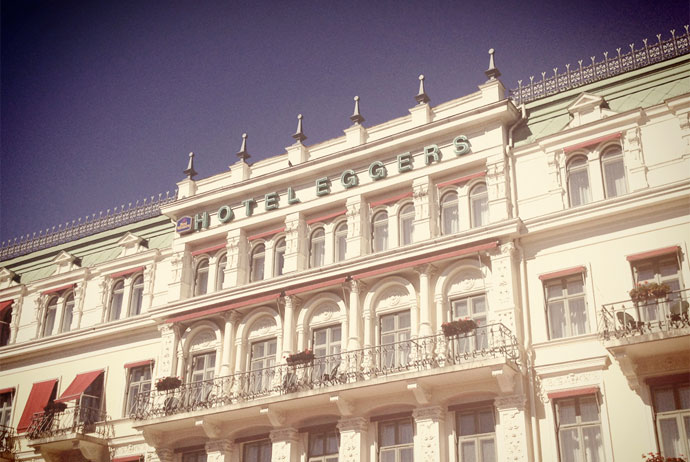 If you value history and old-world charm more than modern luxury, Hotel Eggers might be worth a look. One of the prettiest buildings on Drottningtorget, the big cobbled square outside the main train station, this is an unusual place with stained-glass windows, faded chandeliers and a sweeping central staircase. Some of the standard rooms here are much bigger than others, despite being the same price, so ask to see a couple of different ones when you check in.
Read our full review of Hotel Eggers
Check rates on Booking.com
Looking for something cheaper? Our main Gothenburg hotel guide has lots of options.
Last updated: August 2015
Like what you've been reading? Get our best tips by email!