Two Little Birds is fairly easy to miss when walking along Andra Långgatan, thanks to its discreet entrance, but should be one of the first cafés you seek out if you're a fan of art and handicrafts.
This design-conscious little café-gallery is actually spread across three rooms. Entering from the street, the first thing you'll see is a counter and blackboard listing everything that's available (it's all in Swedish, but the staff should be able to translate for you).
All of the food is organic and usually there's a good mix of healthy salads and homemade sandwiches to choose from. If you turn up mid-morning, you might want to try the veggie-friendly breakfasts, which come with fresh fruit, a tasty roll and a sweet little pot of granola and yoghurt.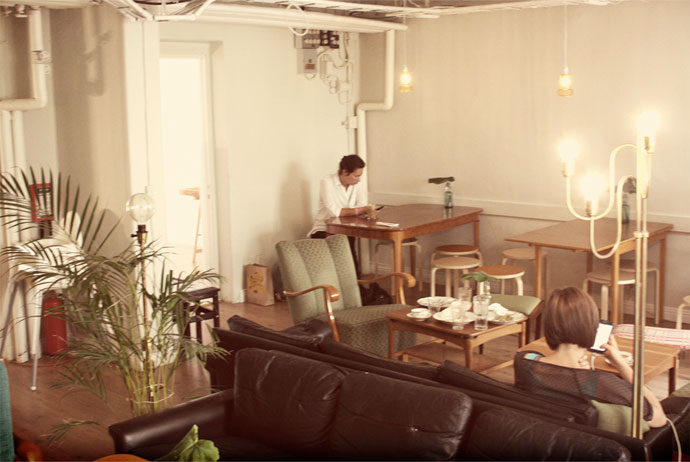 Place your order here on the ground floor and then grab a seat in the second room, just upstairs, where tall house plants, exposed pipework and mismatched furnishings (think skinny-legged wooden tables and turquoise armchairs) add a real 1950s feel to the place.
The third room is much smaller and given over to a rather limited display of local handicrafts. When we last visited, it was jewellery on display. There's nowhere to sit in this part of the café but it's worth having a look around while you wait for your food or decide whether to order another drink.
On that note, the only thing that disappointed us about this place was the cappuccino we ordered – it was tasty enough, but a little too similar to a double espresso, size-wise.
Two Little Birds
Andra Långgatan 5
Gothenburg
Mon–Thurs 11am–7pm, Fri–Sun 11am–5pm
+46 311 212 60
twolittlebirds.se
Last updated: September 2014
Like what you've been reading? Get our best tips by email!