Piteå seems like such a sleepy little town, but it's actually been through quite a lot – including a devastating series of Russian invasions and fires. And on at least one occasion, it was the Russians who started the fire.
You can get yourself up to speed on all those burnt buildings and bloody battles by paying a visit to the pint-sized Piteå Museum, right in the middle of town on the cobbled square called Rådhustorget.
It's such a small place that you'll only need half an hour or so to have a good look around, but it's still worth a look, if only to get a feel for how a remote Swedish community managed survive in spite of the icy weather, the invasions, and the constant threat of the timber-framed buildings catching fire.
The structure that now houses the museum was originally Piteå's town hall. It's relatively new, having been built in 1838 to replace two previous town halls that stood on the same spot and yep – you guessed it – burnt down.
Amazingly, timber was chosen for this third building too, but it's somehow survived to tell the tale, and has been serving as a museum for the whole area since 1980 (the modern town hall is now located across town, and is rather sensibly made from bricks).
Inside the museum, on the ground floor, you'll find a small room housing temporary exhibitions. The meatier stuff about the area's history is upstairs – there are black-and-white photos of the town in days gone by, including snaps of Piteå Stadshotell way back in the early 1900s (it's still welcoming guests today).
Portraits line the walls of the room next door. These are the faces of the councillors that helped to turn post-conflict Piteå into a prosperous little community with the fishing and timber industries at its heart.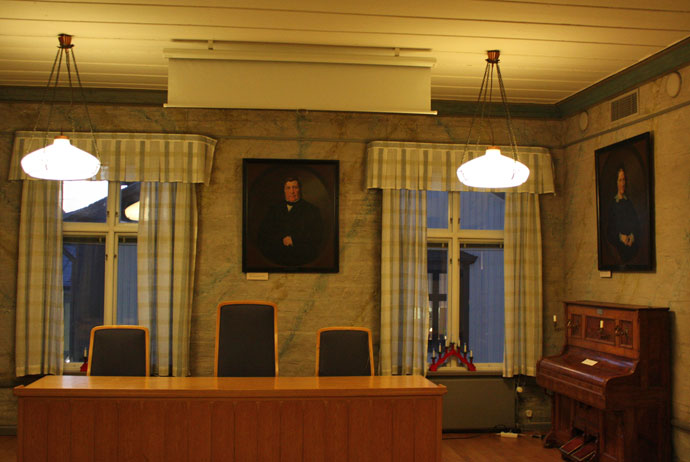 Nearby, an impressive scale model of Piteå shows how the town would have looked back in 1898, before it began its transformation into the mostly modern settlement that survives today.
Not all of the info in the museum is available in English, but the main facts have been translated.
Entry
Free
Getting there
The museum is right in the middle of Piteå, where pedestrianized Storgatan meets Kyrkbrogatan. There's parking on the square out the front, if you need it (buy a pay and display ticket to avoid getting fined).
Piteå Museum
Storgatan 40
Piteå
+46 911 126 15
piteamuseum.nu
Tues–Fri 9am–4pm, Sat 11am–3pm
Last updated: May 2015