Rooms at this hotel (which is named after a 16th-Century mayor, rather than anything rude) are big but a bit overpriced.
They're spread along painted brick corridors and are accessed via a lobby that has a small aquarium and a cabinet selling neck-ties and jewellery.
Box-shaped TVs, old-fashioned tiled bathrooms and beds that slump in the middle mean the standard rooms are best avoided, even if they are very spacious.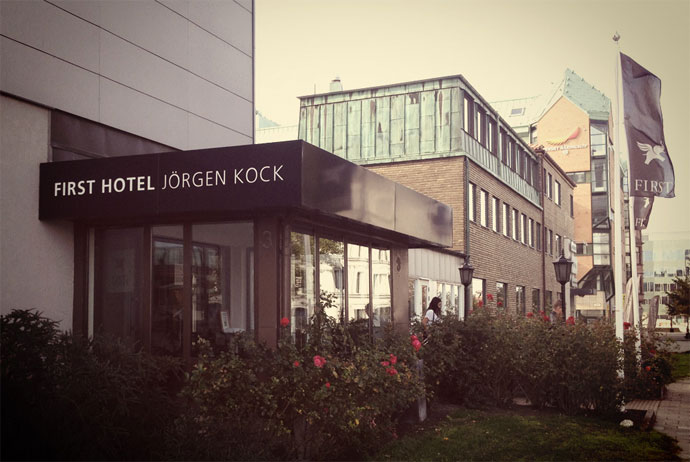 Deluxe rooms are the same size but have better beds and more up-to-date TVs and furniture.
Wifi is included and there's handy parking nearby. Breakfast is also included – it's served up in the cosy restaurant off the lobby, which has a nice, warming fireplace.
The hotel's location near the station is great, but unless you have problems getting a room at one of the other hotels close by, we can't see any special reason for staying here.
---
Make a booking now
---
First Hotel Jörgen Kock
Jörgen Kocksgatan 3
Malmö
+46 401 018 00
firsthotels.se
Last updated: October 2014