Travel insurance is always at the bottom of the boring 'things-to-do' list when you're booking a holiday, way behind choosing accommodation and about on a par with sorting out airport car parking.
And it's tempting sometimes to forget about it altogether. But if you're travelling to Norway, our advice is simple – get some insurance!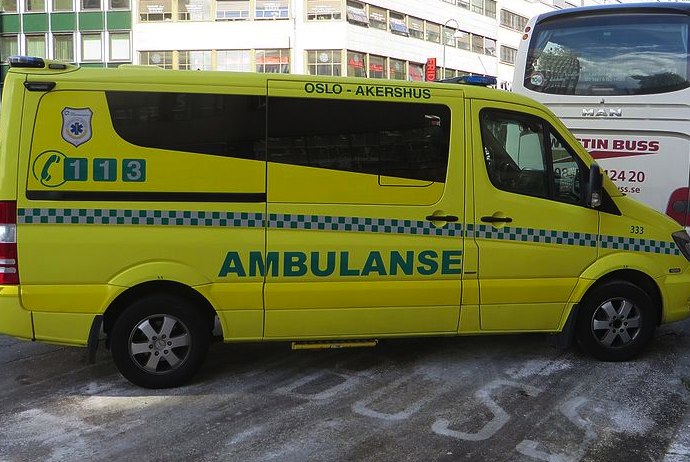 Covering your medical bills in Norway – why it's important
Since Norway is one of the most expensive countries in Europe, it's not surprising that its healthcare is expensive too.
Norway has a very high standard of medical care with excellent modern hospitals, and well-organized access to good facilities, even from the most remote parts of the country. And there's rarely a language problem, since most Norwegian doctors and nurses speak perfectly good English.
EU and EEA citizens have reciprocal health arrangements with Norway, meaning that they have access to discounted healthcare within Norway's public health system. Provided you have an EHIC card, you will be eligible for government-subsidized care just like the locals.
However, not all doctors work within the public health scheme and some treatments are not covered (dentistry, for example). In addition, although the treatment is subsidised you may well still have to pay for part of it. So, for this reason, travel insurance that includes medical cover is a must.
But do I really need insurance?
Even if you're fit, young and healthy, accidents can and do happen, especially when people are out enjoying Norway's wild landscapes.
You don't even have to be out hiking to get into a scrape; car accidents still happen in Norway, and the streets have a habit of being very icy during winter. And of course, it's easy enough to lose your stuff or have a flight or hotel cancel on you at the last moment.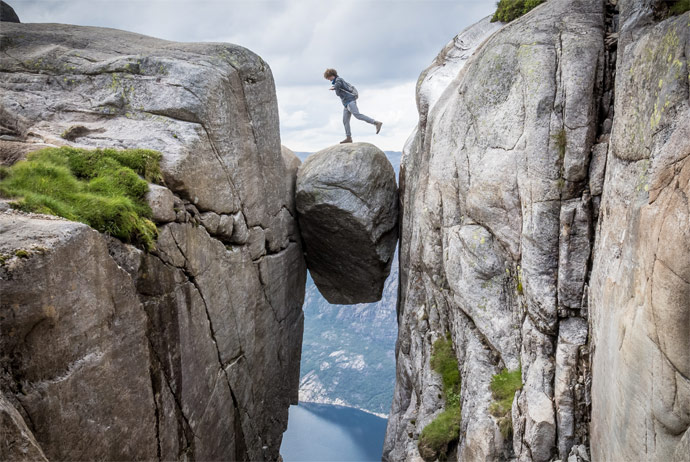 What else should a good insurance policy cover?
Although healthcare is the most important aspect of your insurance policy there are plenty of other things that it is useful to have cover for.
Lost or stolen items
Whilst Norway is generally a very safe country and crime is rare, there's always a risk of pickpockets and petty crime, particularly in the larger cities like Oslo.
And, of course, we all know how easy it is to misplace phones, keys or wallets, so check that your policy covers all the items you're taking with you.
Some of the best travel insurance policies for Norway will even cover you in the event that you lose some of your cash while on holiday.
Cancellations
Things outside of your control can lead to flights, tours and travel arrangements getting cancelled. So don't leave buying your travel insurance until the last minute. Make sure you get it as soon as you've booked your trip, so that if you have to cancel before you travel you can claim back at least some of your money.
Travel delays and missed departures
If your flight gets delayed and you're stuck at the airport, a decent travel insurance policy will help you pay for phone calls and food. It should also provide compensation if you're delayed on the way to the airport and miss the flight, and then have to rebook any subsequent connecting bus rides, train journeys or flights.
Things to consider when buying your insurance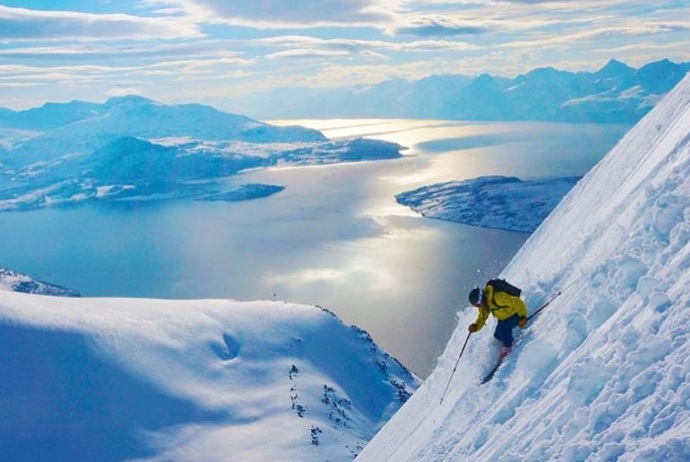 Winter sports exclusions
Since Norway is a mecca for winter sports lovers and adrenaline junkies, there's a good chance you'll end up doing some form of outdoor activity here.
However, the vast majority of insurance policies exclude winter sports and extreme activities, so it's vital that you check the small print to see what is covered – and exactly which activities they define as 'extreme'. We've seen some policies that class even tame activities like snowshoeing as extreme!
Most policies will allow you to add on a whole raft of sports for an extra fee, so make sure you include the relevant activities.
Visiting from the US, Australia or another non-Schengen country?
Visitors from outside the Schengen zone and certain other European countries must have travel insurance to cover their stay in Norway and the other Schengen countries.
Unless you can prove that you have a travel insurance policy covering at least €30,000 of personal medical costs, it's likely that your Schengen visa application will be rejected.
The policy needs to be valid for the entire length of your intended stay in the Schengen zone, plus an additional 15 days. Some countries may impose additional rules regarding travel insurance – check with your local embassy.
Our recommended insurance provider
World Nomads
offers cover for people visiting Norway on a Schengen visa.
Stingy payouts
Make sure all your big-ticket personal items like phones and laptops are covered up to their full value. Some providers only pay out up to a certain limit on each item if your valuables go missing.
Always check your policy details carefully. After all, if you have overall cover of £500, or a limit of £500 per item, and your phone or tablet is worth £1000, you'll get very little back, particularly once you've deducted the excess.
Business travel insurance
Some companies offer 'business cover', though you don't usually have to be on an actual business trip to use it. These types of policies (usually offered as an upgrade on top of the standard policy) tend to come with much better cover for gadgets and personal belongings. They might be worth a look, especially if you're planning on bringing that new Mac and snazzy drone.
Annual policies
If you're planning a longer holiday, or a few journeys over the year, it will almost certainly be cheaper to buy an annual policy, rather than take out cover for each individual trip. And, that means you'll be covered for any domestic travel throughout the year too.
Certain areas excluded
This isn't likely to affect you if you're planning to spend your entire trip in Norway. But if you're visiting as part of a longer trip, it's worth making sure the regions you want to visit aren't excluded from your travel insurance policy.
Over-the-top excesses
There's no point getting a policy with great cover if its deducts a large sum from the pay out when you make a claim. The best travel insurance companies offer low excesses – or at least the option to pay an excess waiver when you take out the policy. The only way to know how much you'll be expected to pay when making a claim is to check the wording carefully.
Read the small print!
Boring, yes. But reading the legal jargon and exclusions carefully is essential if you want to avoid a nasty surprise when it comes to making a claim. Taking your new phone to the fjords? Make sure it's covered. Going snowshoeing in Svalbard? Make sure you're covered!? You've got the idea.
Need a recommendation?
There's a whole load of companies out there offering travel insurance for trips to Norway but our honest advice is to go with World Nomads.
They are recommended by lots of big travel publishers all around the world, and it's the one company we'd use for a trip anywhere in Scandinavia. They offer a good level of cover for a reasonable price, and they make it easy to book and amend your policy online.
Other reasons for choosing World Nomads
• You can extend your policy online if you decide to keep travelling
• You can make an insurance claim online, even if you're still travelling
• Skiing, snowboarding and loads of other activities are easy to get covered
• Policies are easy to understand, and can be bought from practically anywhere on earth
• 24-hour emergency assistance
• There's special cover on offer for digital nomads, which means you can get your laptop, camera and phone protected nice and easily
We'll get a small commission if you book with World Nomads through one of the links here (don't worry, the price you pay remains the same). Even if you choose not to go with them, please make sure you get some other kind of travel insurance – it really can help you out if things go wrong. Get a quote now.