Finnish tourists flock to Porvoo for its Instagram-worthy cobbled streets and famous, red-painted waterfront houses. As Finland's second-oldest city, it's packed with history, from medieval times to the modern day.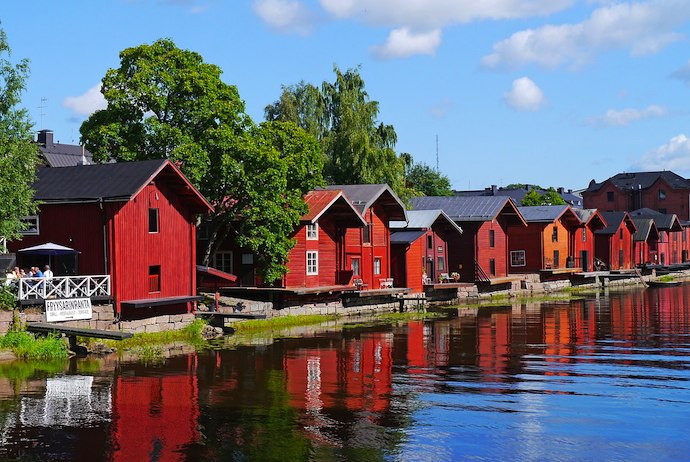 It's a great place to simply wander, with charming side-streets that climb a steep hill for excellent views. You can't get too lost in Porvoo, so just roam around and explore. Every corner hides a surprising view or quirky shop.
Add to this an exploding food scene, varied shopping and spectacular landscapes, and Porvoo is becoming a must-see Finnish destination. Here's our guide to how to make the most of it!
Shopping in Porvoo
You could spend days wandering around the quaint streets of Porvoo Old Town, taking selfies and window shopping.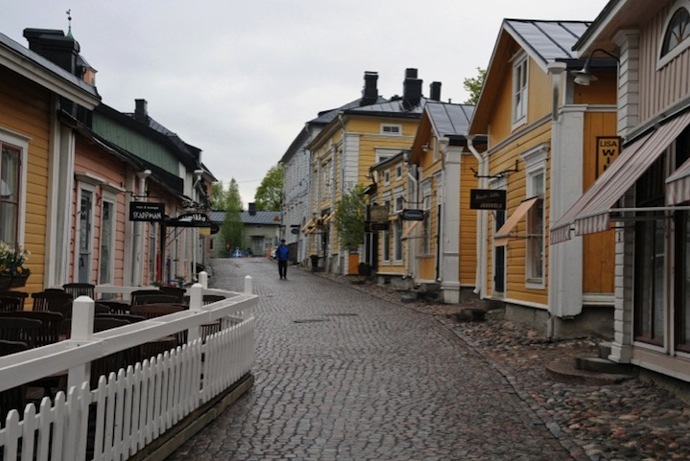 There are too many unique shops to mention, but make sure you search out Brunberg Chocolates. Established in Porvoo in 1871, it's known for its traditional Finnish candies and liquorice.
Porvoo is also a Mecca for antique and vintage aficionados, with Antique House being a good first stop. For more contemporary tastes, Design Deli is a great place to find jewellery, arts and crafts and gifts by Porvoo designers and artists.
Top tip: Many shops and restaurants have limited opening hours out of season, especially on Sundays, but don't let that stop you from visiting. The town can get overrun in the summer, so having it to yourself in winter can be a treat – just check opening hours online first.
Also, the winter views of the city, especially the red waterside houses on the icy river, make it a beautiful time of year to visit.
Visiting Porvoo from Helsinki
If you're short on time and want to visit Porvoo, it's a good idea to join an organised tour from Helsinki. This half-day tour is a fun option, giving you time for shopping and sightseeing among the 18th and 19th century buildings. Really pushed for time? This slightly longer tour includes some sightseeing in Helsinki, too.
Porvoo history
First stop on a Porvoo history tour is the small Porvoo History Museum, housed in the former old town hall, on the main square. The entrance ticket (€8) includes admission into the history museum and Holmes House, a recreation of an 18th century, wealthy Finnish merchant's home.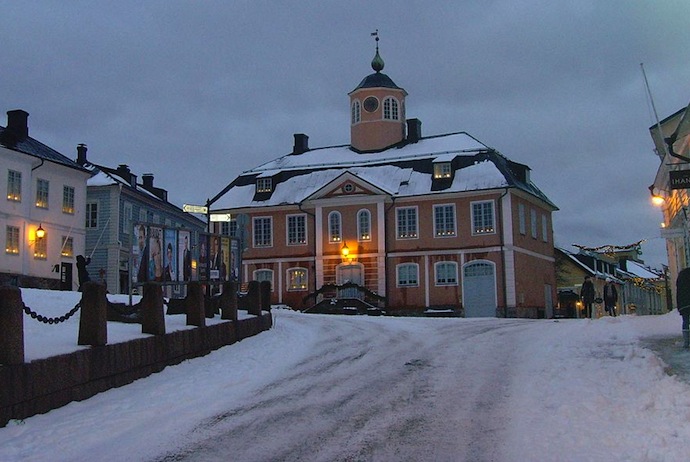 The museum houses fascinating documents relating to the Diet of Porvoo, which transferred control of Finland from Sweden to Russia in 1809, a truly monumental event in Finnish history.
The document was signed in Porvoo Cathedral, which was built on top of one of Porvoo's picturesque hills in the 15th century, though parts of it date from the 13th century.
Finnish National Poet Johan Ludvig Runeberg was born in Porvoo, and you can visit his house on Aleksanterinkatu 3 (around €8), which has been preserved as it was when he lived here.
Alternatively, grab a Runeberg Torte at almost any Porvoo café. Supposedly the poet's favourite breakfast, the torte is an almond rum cake sold only in Porvoo, except on Runeberg's birthday in February, when the rest of Finland joins in.
For a different sort of history, look in at the quirky and fascinating Porvoo Doll and Toy Museum, at Jokikatu 14. It's a private museum, so check before you come; the hours and prices can be as odd as the toys inside.
Walking and cycling in Porvoo
It's very easy to get back to nature in Porvoo, with otherworldly forest just a few steps beyond the old town. A hike up Iso Linnamäki, where a medieval Swedish castle once stood, is like walking back into ancient times, with spectacular views.
And you should also meander across the Porvoonjoki River to get the best views of the waterside houses for which Porvoo is rightly famous. They were originally painted red in the late 1700s to celebrate a visit from Gustav III, the King of Sweden.
In summer, you can rent bikes from Donkey Republic. Download the app to see the exact locations of the bikes, then spend the afternoon exploring the peaceful marshes and riverbanks.
Where to eat and drink in Porvoo
For a good selection of beers, home-brewed coffee, and an excellent bakery, stop in at the Porvoon Paahtimo Bar & Café, on the edge of the old town. You can sit outside on the patio and watch the river flow by or, if it's cold, settle in upstairs on one of the cosy couches.
When you're in the mood for serious food, The Meat District is a Porvoo must-visit. Sit out back on their charming deck for a beer and burger – the meat and vegan options are both outstanding – or eat inside for a more formal meal. Reserve ahead in summer, as the queues can get long.
If you're looking for seasonal, Scandinavian fare with a more contemporary vibe, Sinne is a good bet. It's about 1km south of the old town, on the opposite side of the river.
For a lighter lunch, Tee-ja Kahvihuone Helmi serves very good quiches, sandwiches, and sweet and savoury pastries. The interior is charming and the small front porch is an excellent spot to watch the world pass by.
And when it's hot, grab an artisan ice cream made with local ingredients from the Old Porvoo Ice Cream Factory – it has three summer-only kiosks around the city.
Getting to Porvoo
Buses leave Helsinki's Kamppi Station every twenty minutes in high season, and take less than an hour to get to Porvoo bus station, an easy three-block walk from the old town.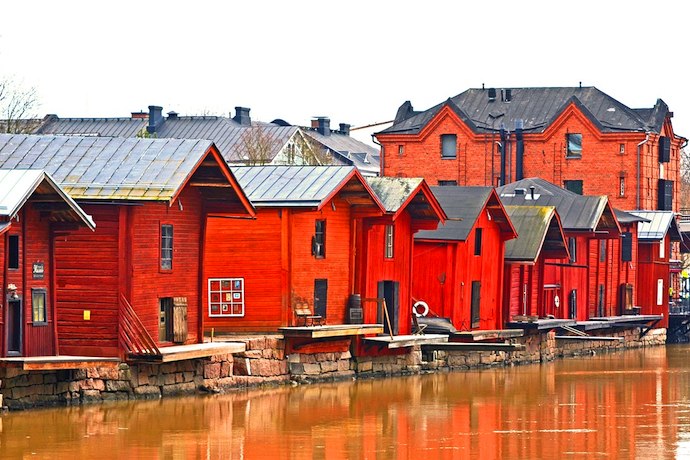 A slower but more picturesque alternative is to take a steamboat to Porvoo from Helsinki's central harbour. The journey takes about three and a half hours and travels through the pretty Uusimaa archipelago (from May to August only).
Where to stay in Porvoo
Most Finnish tourists visit Porvoo as a daytrip from Helsinki, but if you plan on staying over, there are several charming, inexpensive B&Bs in the old town, such as Pariisin Ville.
Airbnbs are a great option too – some are right on the riverfront (and there are houseboats, too) – and some come with their own private or semi-private sauna. You'll need to book early for summer weekends.
See also:
Five fun day-trips from Helsinki
The weather in Finland and when to visit
Like what you've been reading? Get our best tips by email!