A rich history has left Denmark with a surprisingly large number of well-kept fairytale castles and palaces to visit – and you can actually stay at some of them!
North Zealand is home to many of Denmark's best castles, but some impressive ones also lure visitors to other parts of the country, like Funen and Jutland.
Here are some of Denmark's most awe-inspiring must-visit castles, including some where you can live your own fairytale and spend the night.
Frederiksborg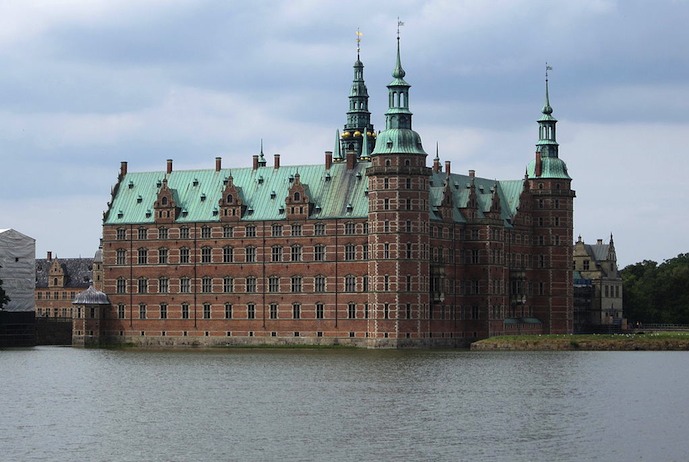 North of Copenhagen in the town of Hillerød, this stunning castle is the largest Renaissance complex in the whole Nordic region.
Built by King Christian IV in the early 17th century, it sits on three islets, its verdigris towers and turrets reflected in the surrounding lake.
Inside the castle walls there's plenty to see, including a Museum of National History – don't miss the Baroque gardens or the adjoining Castle Church!
How to get there
Hillerød is just a 30-minute drive from central Copenhagen or a 40-minute train ride from Vesterport Station. From Frederiksborg it's a 15-minute drive to Fredensborg (see below).
More info: dnm.dk
Fredensborg
With a name that means "Castle of Peace", Fredensborg sits on the shores of the scenic Lake Esrum in North Zealand, in a small town with the same name.
Completed in 1753, this Baroque-style palace is one of the official residences of the Danish royal family, which they use mainly in spring and autumn.
Fredensborg has one of Denmark's largest historic gardens and while the public garden is open for visitors all year round, the palace itself and the private gardens can only be visited on guided tours for about a month each summer.
How to get there
The palace is a 40-minute drive north from Copenhagen, mostly along the E47. Fredensborg and Frederiksborg (see above) are just a 15-minute drive apart.
More info: kongeligeslotte.dk
Kronborg
Best known as the setting for Shakespeare's Hamlet, Kronborg (or 'Elsinore') is in the town of Helsingør, in the northeastern corner of Zealand.
The towering Renaissance castle and fortress was built at the beginning of the 15th century on a strategic point overlooking the narrow Øresund Strait, which separates Denmark and Sweden.
As well as its Hamlet connections, Kronborg is also where the mythical king Holger Danske (Ogier the Dane) is said to be sleeping until his country is in need of a hero.
You can take a guided tour behind the walls of this Unesco World Heritage Site, or check out the various Hamlet-themed events that are held here from time to time.
How to get there
Helsingør is a one-hour train ride from Copenhagen or about 40 minutes by car.
More info: kongeligeslotte.dk
Rosenborg
Another former royal residence built in the Dutch Renaissance style, Rosenborg Castle in central Copenhagen was originally established as a summer house for the king. It was completed in 1624 and was used regularly by the royals until the early 18th century.
Now belonging to the state, it's located in Kongens Have (The King's Garden) next to the Royal Life Guards' barracks. Highlights of the guided tours here include the Danish Crown Jewels, the Danish Crown Regalia and the Throne Chair of Denmark. This private group tour is worth a look.
How to get there
Rosenborg is a 30-minute walk from Copenhagen Central Station.
More info: kongernessamling.dk
Amalienborg
Just a stone's throw from Rosenborg, the majestic Amalienborg Palace sits next to Copenhagen harbour.
It's the residence of Queen Margrethe II as well as Crown Prince Frederik and his large family, who each occupy one of the four palaces in the complex.
Two palaces are open to visitors, offering an insight into Denmark's royal history, though the most popular attraction is the daily Changing of the Royal Guards in the castle grounds – a spectacle that seems straight out of a fairytale (it's also completely free to watch).
How to get there
Amalienborg is also a 30-minute walk from Copenhagen Central Station, and a 15-minute walk from Rosenborg Castle (see above).
More info: kongernessamling.dk
Egeskov
Dating from 1554, Egeskov on the island of Funen is one of Europe's best-preserved moat castles.
Unsurprisingly, it's one of the island's top attractions and you can easily spend a whole day here exploring the castle and its idyllic parks and sculpted gardens.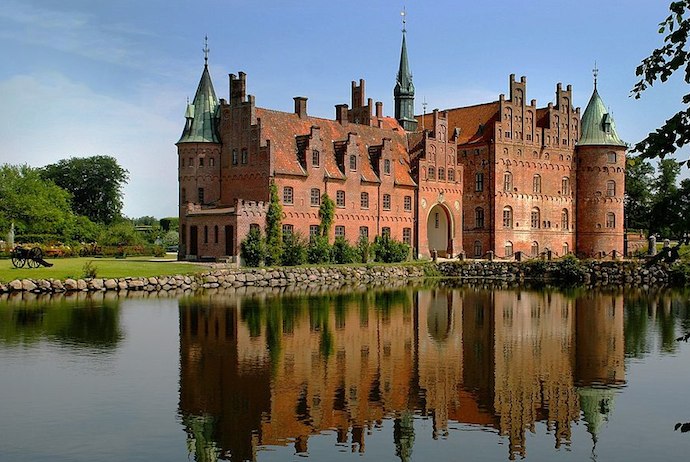 Owned by Count Ahlefeldt, who still lives here, the castle boasts an impressive collection of veteran cars, motorcycles, firetrucks and planes in its grounds. It's also home to the atmospheric annual Heartland Festival in May/June.
How to get there
The castle is near the small town of Kværndrup on Southern Funen, a 30-minute drive from the island's capital Odense.
More info: egeskov.dk
Marselisborg
Marselisborg, near the centre of Aarhus, has been the Queen's official summer residence since 1967 and is the royal family's base in Denmark's second city. It was completed in 1902 and given to the royals as a gift from the Danish people.
It is beautifully located in English-style gardens from where it is overlooks the nearby sea. The palace itself is closed to the public, but you can visit the park and the rose garden whenever the Queen isn't staying here.
When the Queen is in residence, you can watch the daily changing of the guard at 12 noon.
How to get there
Marselisborg is 12 minutes by bus (#17) from Aarhus Central Station, or a 35-minute walk. See here for getting from Copenhagen to Aarhus.
More info: kongehuset.dk
Dragsholm
If you want to splash out on the ultimate dream of staying in a Danish castle yourself, Dragsholm is a good choice.
More than 800 years old, the Baroque-style castle is a highlight of Odsherred in northwestern Zealand – and just a short walk from the sea.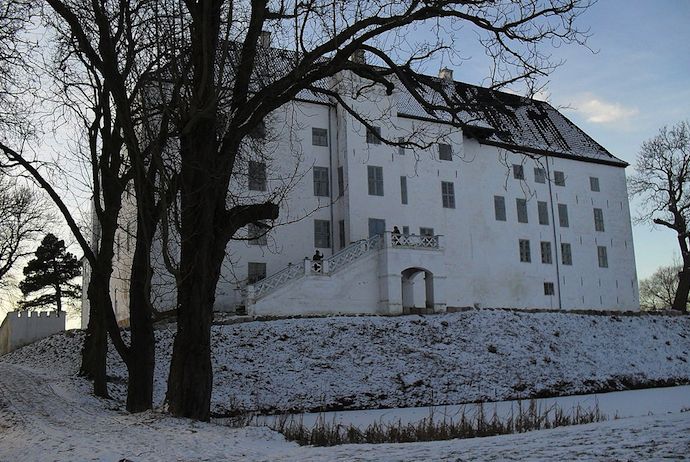 At some point during its long history, it was used as a state prison, but today conditions are far more luxurious (you can book the hotel here). Located in a Unesco-listed Geopark, the hotel has 34 rooms, a theatre, a small museum and a Michelin-starred restaurant.
How to get there
The castle can be reached from central Copenhagen by train and bus via the city of Holbæk. By car, it is a one-hour drive.
More info: dragsholm-slot.dk
Holckenhavn
Another great castle that you stay the night in is Holckenhavn Castle on the island of Funen. Dating from 1643, this redbrick Renaissance-style building has 18 stylish rooms – perfect for a romantic weekend-stay.
You can even have your own fairytale wedding here, and get married in the castle's private church. The estate has been owned by the same family since 1672 when it was bought by Eiler Holck, who gave the place its name.
The English-style castle park is open to the public to visit (but only on days when no private events are being held).
How to get there
Bus #931 takes you from central Nyborg to near the castle in 10 minutes. Alternatively, it is 5 minutes by taxi. Nyborg is 1 hour and 20 minutes from Copenhagen by train or car.
More info: holckenhavn.dk
See also:
10 of the best small towns to visit in Denmark
When is the best time to visit Denmark?
Unusual places to stay in Denmark
Like what you've been reading? Get our best tips by email!