Winter is on its way and for the northern reaches of Sweden that means snow – lots and lots of snow. While tourists were once scared away by the chilly temperatures, which regularly drop below -15c, winter is now the region's peak season. Of course, it's not all blue lips and frozen fingers – there are saunas and invigorating dog-sled rides to enjoy, and there's the promise of short days and long cosy nights, which increase your chances of seeing the northern lights.
But which places should you try to visit in Swedish Lapland? Here's a round-up of some of the best areas and attractions to check out, with a quick guide to what makes each one so special. You can click through on each place for more detailed tips on where to eat, drink and sleep.
Abisko
For many travellers, Abisko is the highlight of a visit to Swedish Lapland. Tucked away in the very north of Sweden, close to the Norwegian border, it's a tiny little outpost with a big reputation. This is, most people agree, one of the best places on Earth for watching the northern lights (our northern lights guide has tips on exactly where in Abisko to go).
The tall mountains around the little settlement seem to pull clouds away at night, increasing the chances of clear skies and spectacular late-night shows. But Abisko isn't only about aurora-spotting; there's some incredible hiking to be done along the famous Kungsleden walking trail (stick to summer, unless you're a pro), and the landscapes around here are among the wildest in Swedish Lapland.
Kiruna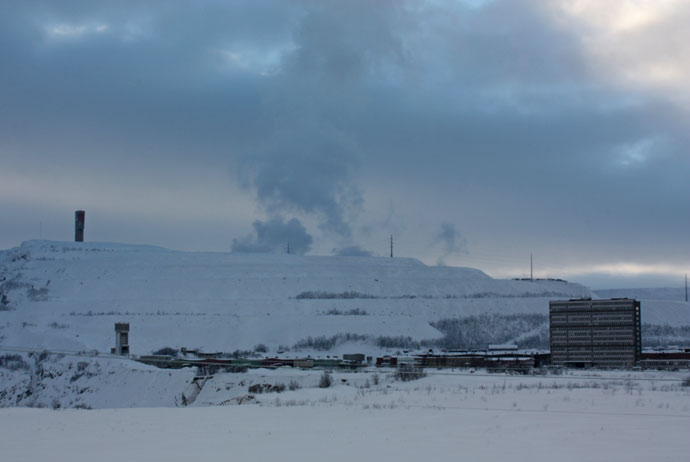 If you're visiting Abisko, chances are that you'll also swing through Kiruna. This is the far north's biggest metropolis, and the best place to come for anything beyond basics like food and petrol. Even so, you shouldn't expect a northern version of Stockholm; Kiruna is a small, hard-working city, with just a handful of cheap places to stay, and a small and snowy shopping street featuring the usual high street brands.
Whether or not you need to stock up on supplies, Kiruna is still worth a visit. It was built on a mining boom (the iron ore mine stretching beneath the city is the world's biggest) and now the entire central area is about to be moved – lest it ends up toppling into the ever-expanding mine. Go now to see the old city before it disappears forever, and stick around for snowmobile tours and hikes in the surrounding area. Here are some more ideas for things to do in Kiruna in winter.
Jokkmokk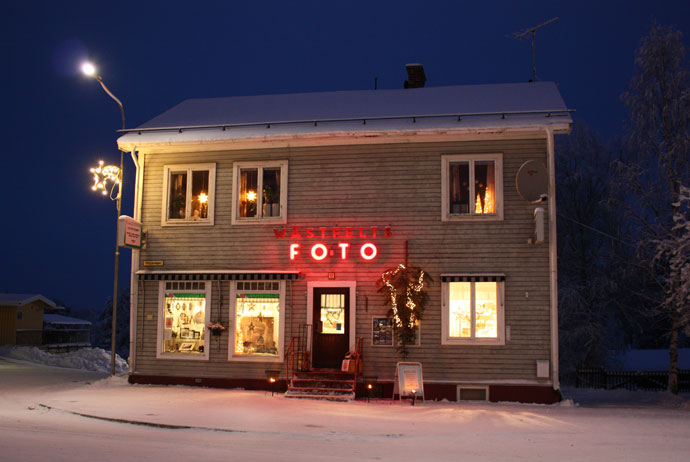 Of all the major towns and cities in Swedish Lapland, Jokkmokk is probably the prettiest, with wooden houses and neon signs edging the wide roads – at first glance, it feels a lot more like a snowy American backwater than somewhere in Swedish Lapland. It's a quiet and surprisingly friendly place with a rich cultural heritage, and there's plenty to keep you occupied for a few days or more. This is the centre of Sami culture in Sweden, and one of the best places to learn about Sami history. There's an excellent museum here, highlighting the struggles of life in one of the world's most inhospitable terrains, and there are half a dozen or so shops selling genuine Sami handicrafts.
Gällivare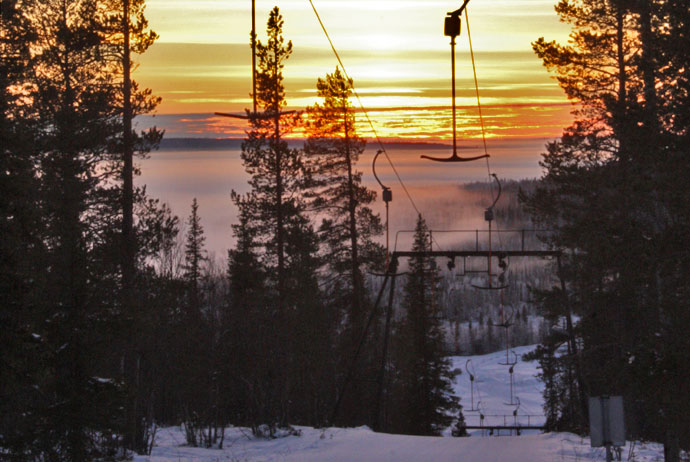 Gällivare doesn't have the same instant appeal as other northern towns, and as a result it's pleasingly free from the rumble of long-distance tour buses. If you like your travel destinations authentic, crowd-free and a little rough around the edges, you'll probably like Gällivare – it's a no-nonsense, workaday place with friendly inhabitants who will probably wonder what on earth you're doing in their cold neck of the woods. And you'll have plenty of answers to choose from, from watching the northern lights to going dog sledding, visiting the vast local mine or snowshoeing through the forests. The Dundret Ski Resort (above) is a good place to hit the slopes.
Kebnekaise
At more than 2,100m above sea level, Kebnekaise is Sweden's highest mountain. Reaching the top is also one of the country's great journeys, both in terms of the stunning scenery and the mental challenge. There are several routes to the summit and all are best tackled in the main summer season (roughly late June to the end of August). Even then, you can expect cold winds and blustery snow flurries. Go prepared (or better still, join a tour) and expect to make use of your crampons. You don't need to be an expert mountaineer to reach the top, but you do need to be fit and know what you're getting into; people have died on this mountain, and many more have had to be rescued.
Piteå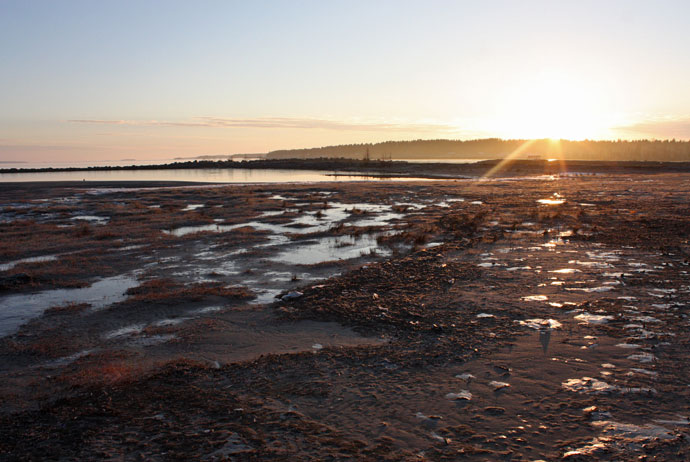 If you want to get to know the real northern Sweden, then you could do worse than a trip to Piteå. This small town on the east coast barely registers on most travellers' itineraries, and admittedly has little in the way of proper tourist attractions, apart from the small local history museum in the centre of town. However, Piteå is a pretty place with a genuinely Swedish feel – and as a tourist who's actively chosen to stop here, you'll be treated like something of a curiosity. After a walk around town and a quick stop for coffee and cakes, you'll probably be ready to hit the road again; Piteå is close to some excellent sandy beaches, there's a lovely church town nearby, and the islands offshore are ripe for exploration.
Jukkasjärvi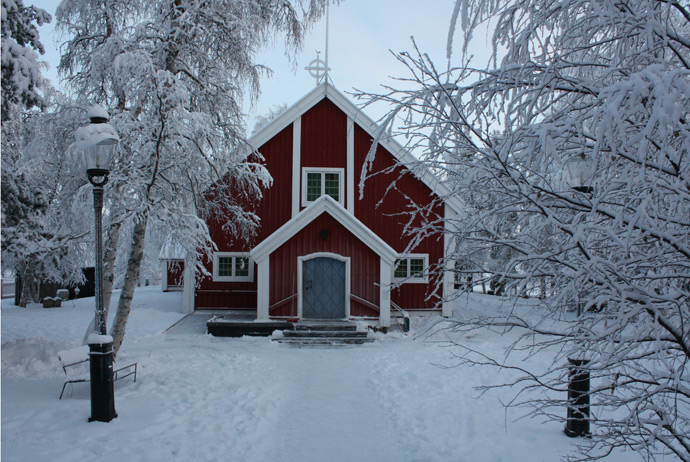 The obvious reason for visiting Jukkasjärvi is to visit the Icehotel and drink a nice cold cocktail in its bar, but there's more to this sleepy village than masses of frozen liquid. Among the highlights is Jukkasjärvi's impossibly cute wooden church (pictured), parts of which date back to 1607. You can also head out onto the frozen river on a snowmobiling trip, or learn about Sami culture at the touristy camp set up to take advantage of the seemingly endless stream of visitors, who arrive to spend the night in Sweden's most famous hotel. Want to see the hotel without paying to stay? Here's how.
Luleå
Cities in northern Sweden have trouble holding onto their residents. A few people move south, lured by the bright lights and warmer weather, and suddenly there's less reason for those that remain to stick around. It's a vicious cycle, and one that has seen many northern cities battling to maintain steady populations. Luleå is bucking that trend, and the city is now one of the best places in northern Sweden for art, music and theatre. The tech scene is growing, too – this is where Facebook decided to open its first European data centre, and American accents can often be heard in the city's hotels.
For more inspiration, check out our main Lapland guide.
Last updated: September 2015