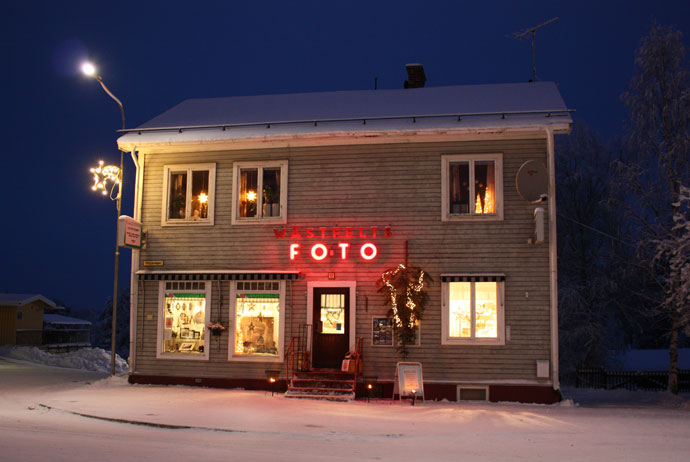 Jokkmokk travel guide
Roughly midway between the Finnish and Norwegian borders and just north of the Arctic Circle, the little town of Jokkmokk is surrounded by mile after mile of thick green forest.
Whether you're travelling by car, bus or train, arriving here feels like re-entering civilisation after a long trip through the wild. The total population is less than 3,000, making this little more than a village by most European standards, but Jokkmokk is nonetheless an important cultural hub for the region's indigenous population, the Sami, and it has a certain sleepy charm for visitors who want to learn more about their way of life.
Jokkmokk (the name means 'river bend' in Sami) has long been an important trading post. Every year since 1605, the town has hosted a Great Winter Market at the start of February, attracting traders from across Sápmi – the region at the top of northern Europe that spans parts of modern-day Sweden, Finland, Norway and Russia.
While the market's focus was once on very practical items such as reindeer skins and tools, it's now diversified and has lots to offer tourists, from traditional crafts to tasty Arctic cuisine. At other times (and you may not want to visit during the bitter cold of February, when hotel prices soar), Jokkmokk is still one of the best places in Lapland to stock up on traditional Sami products.
Highlights of a trip to Jokkmokk include a visit to Ájtte, Sweden's best museum dedicated to Sami culture, and a look around the town centre, where the pretty wooden buildings are decorated with glowing neon signs and, for much of the year, mountains of snow. From mid-June to early July, when the midnight sun hangs over the horizon, it's a marvellous place to be.
Speckled with lakes and bisected by rivers and streams, the vast areas of forest around Jokkmokk are also ripe for exploration. The Muddus National Park, just north of the town, is home to lynx, bears and some very ancient trees. Meanwhile the Storforsen Nature Reserve – which has a spectacular series of icy rapids – is around an hour and a half away by road.